Windows 8 Consumer Preview released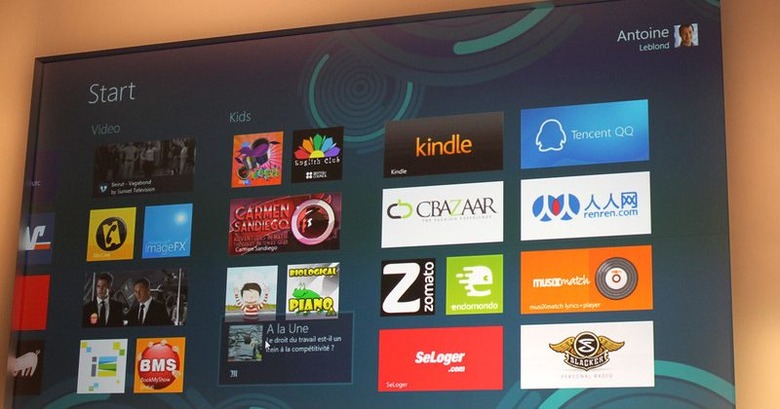 Microsoft has released the Windows 8 Consumer Preview, allowing everyone to sample the brand new OS ahead of its official released later in 2012. Available in 32-bit and 64-bit versions, complete with English, Chinese (simplified), French, German and Japanese language support, the new OS delivers Microsoft's new Metro UI for the desktop, laptops and tablets, along with the culmination of the company's OS work over the past few years.
Minimum specifications include a 1GHz processor and 1GB of RAM for the 32-bit version, or 2GB of RAM for the 64-bit version. You'll need 16GB of hard-drive space for the 32-bit, or 20GB for the 64-bit, and a Microsoft DirectX 9 graphics device or higher.
A multitouch display is obviously necessary if you want to try out the new touchscreen functionality, and a minimum screen resolution of 1024 x 768 is required to access the Windows Store and to download and run applications. Snapping apps demands a slightly higher resolution, of 1366 x 768.
The download itself is between 2.5GB and 3.4GB, depending on version, and comes as an ISO that you can burn to a DVD and use to install, among other methods. We're live at Microsoft's Windows 8 event here at Mobile World Congress, so stay tuned for all the details.