Nokia Asha 202, 203 and 302 hands-on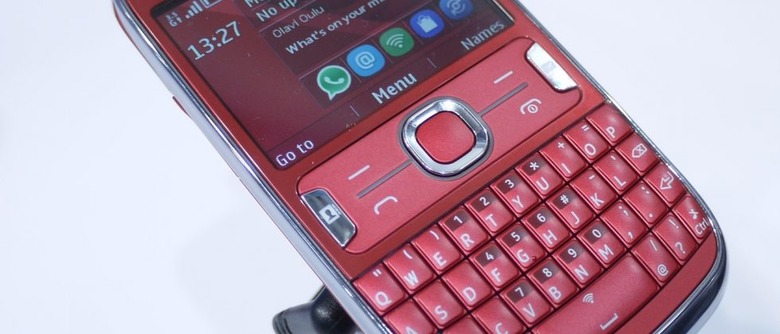 Nokia's Asha series aren't going to distract buyers looking at the Lumia 900, but for bringing smartphone-style tech down to the feature phone level they're impressively cheap, flexible devices. A combination of a new, more HTML5 capable browser, Microsoft Exchange email support on the Asha 302 and dual-SIM support on all but the 203, it's another sign of Nokia pushing what would traditionally be smartphone functionality into the sub-€100 segment. Check out more hands-on after the cut.
The Asha 302 is probably the most cohesive of the three designs, with a keyboard that seems to be carried over from the well-esteemed Nokia E6. It's good for quick messaging and punching out a brief email, though you don't get a touchscreen; if you want that, you'll have to make do with a numeric keypad and either the Asha 202 or 203.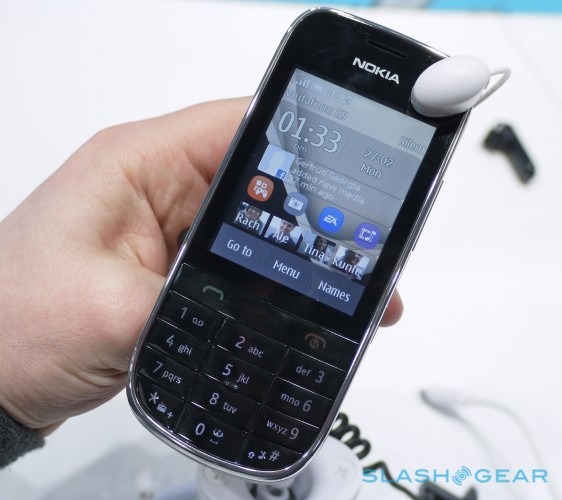 The touchscreen is the only real luxury element of the Asha 202/203, with the 2-megapixel camera being relatively mundane in comparison to what we've seen on other Nokia devices. Still, for €69, it's an ambitious device, especially the dual-SIM 202 model.
Still, whereas not that long ago devices in this price bracket would struggle to do more than make calls and send the odd SMS, Nokia is progressively turning them into mini-smartphones. The maturation of S40 is only going to increase when Nokia brings the team from acquisition Smarterphone onboard; Nokia won't be specifically using Smarterphone OS , but instead using its creators' expertise to boost S40, smart devices chief Ilari Nurmi told SlashGear today.