We're Live at the MWC 2012 Keynote featuring Google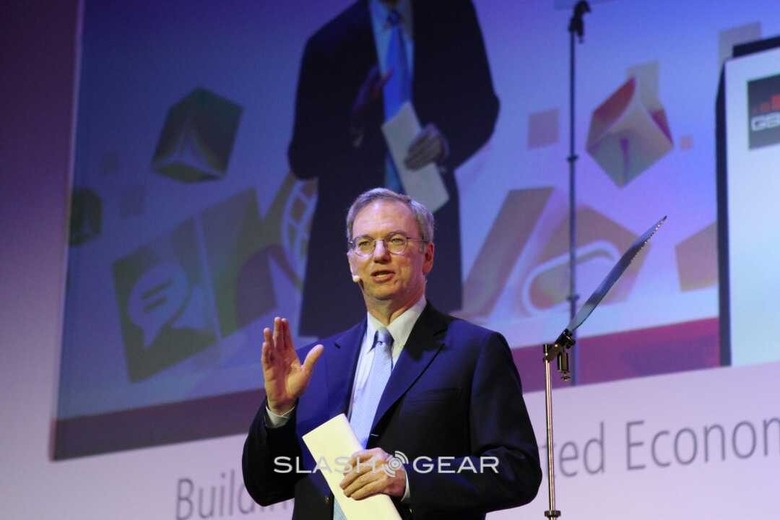 Android is dominating here at Mobile World Congress 2012, and that means Google's taking center stage for the bulk of the conference. In addition to their massive booth, the search giant also gets a keynote presentation all to itself, and it's starting in just under half an hour. SlashGear is here to bring the latest news – whatever that might be. Google's been pretty tight-lipped on the conference so far, though they might have some interesting surprises in store for us.
The largest mobile manufacturers out there have been strutting their stuff, most notable HTC with its new One series. But LG, Asus, Samsung and the rest aren't far behind. While we're not expecting anything earth-shattering from Google (they're more likely to save the big stuff for Google IO in the summer) there should be some impressive statistics  and at least a few sneak peeks at what they're working on.
The hall is packed with press and industry types, straining at the ears to see what Google and the Mobile World Congress organizers have to say. We'll be updating with anything of note that comes out of the presentation. While you're waiting, keep an eye on our Mobile World Congress portal for other breaking news.