ASUS Transformer Pad Infinity 700 LTE official [Hands-on]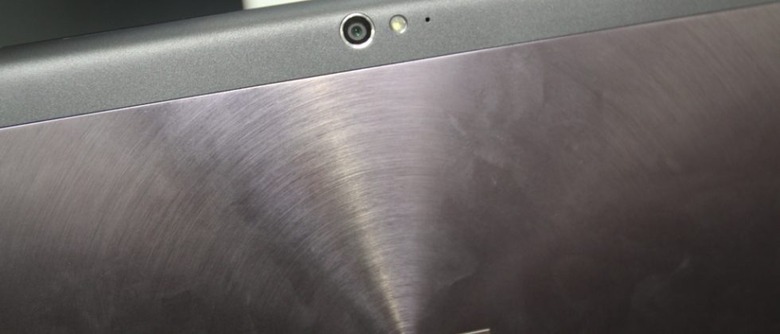 The ASUS Transformer TF700 that was first shown off at CES is finally official. Coming to market later this year as the ASUS Transformer Pad Infinity 700 series. While the specs basically remain the same we do have one key difference here. ASUS announced one additional model will come to market with the 1.5 GHz dual-core Qualcomm S4 and 4G LTE. See the official specs and hands-on below.
According to the press sheet the Infinity 700 will come with two variations. A quad-core NVIDIA Tegra 3 powered WiFi only edition, as well as the dual-core 1.5 GHz S4 powered by Qualcomm rocking 3G/4G LTE capabilities. Other than those key differences everything else remains the same and this tablet looks amazing in person. Seriously pictures don't do justice for the 1920 x 1200 full HD display they've manage to pack into this slate.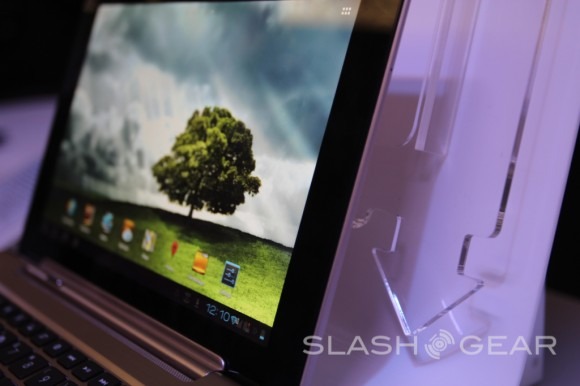 If you missed our hands-on video from CES check it out below as we demo some live gaming on the high resolution tablet. Now just to confirm the specs we have a 10.1" 1920 x 1200 resolution full 1080p HD tablet — covered in Corning Gorilla Glass 2. This should be one of the first to be protected by the second generation of Gorilla Glass. Running on Android 4.0 Ice Cream Sandwich it comes complete with either of the two processors mentioned above, 1GB of RAM, and 32/64GB of internal storage versions will be available — as well as that impressive 8 megapixel camera around back with a fast F/2.2 stop for amazing photos.
Sadly one complaint I have with the Infinity is the same one we had with the Prime from our review. The device only has a single speaker grill on the back even though ASUS is claiming excellent sound with their SonicMaster technology inside. The grill is located right where you'd hold the tablet and will most likely suffer from the exact same muffling problem the Prime does.
Other than that minor oversight the Transformer Pad Infinity 700 is another excellent tablet coming from ASUS and we can't wait to enjoy some true HD gaming on that 1920 x 1200 resolution display. Unlike the others ASUS did not have further pricing or release date details but previous reports suggest a Q2 launch.
Would you ditch the quad-core power for the portability of having 4G LTE with the Qualcomm model? Let us know in the comments. As usual stay tuned right here to SlashGear as we bring you all the latest news from Barcelona by following our MWC 2012 tag or clicking the MWC Live category.