Windows Phone Tango toting ZTE Orbit and Tania revealed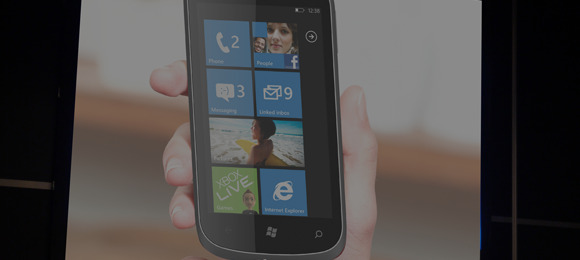 This week ZTE has not been shy about its plans for 2012, namely an Era of rebirth and undeniable confidence with a set of 10 devices of all shapes, sizes, and operating systems. While most of these devices run some flavor of Android or another, ZTE brought two Windows Phone devices to the game, one of them the ZTE Orbit, the other being the ZTE Tania, both of them set for release in the second quarter of 2012.
The ZTE Orbit is the more impressive of the two devices, complete with a 1GHz processor, 5-megapixel camera, and lovely 4-inch WVGA screen. You'll be differentiating between devices here mostly based on the shaping of the cases, as both Windows Phone and the specifications for Windows Phone devices at the moment are readily strict. That said, ZTE is ready to bring the fire with what they're presenting in these two smartphones as high quality a set of smartphones as can be brought to the market at this very moment.
Perhaps the most important tip on either of these phones, one must recognize, is that they'll be running the "most updated" version of Windows Phone at the time they're launched, the ZTE crew essentially hinting heavily that this will be the next version of Windows Phone, not the current Windows Phone Mango.
The ZTE Tania you may have heard of before, it being a 4.3-inch display Windows Phone with 480 x 800 pixel resolution and TFT technology, all of this backed up by a 1GHz processor from Qualcomm. Both of these devices are a sign from ZTE that Windows Phone is alive and well at this mostly Android-dominated set of events here in Barcelona in the first quarter of 2012.