If there was a "Phoenix From The Ashes" award at Mobile World Congress it's hard to argue that Nokia wouldn't be the most worthy recipient. Twelve months ago the company was apologetically admitting it had no new devices for MWC 2011, and today it revealed a bevy of phones that opened new doors in developing markets, pushed the envelope for Windows Phone pricing, and busted the smartphone camera segment right open. We've a whole lot of Nokia coverage, so head on past the cut to get up to speed.
Nokia Lumia 610
Nokia's entry-level Windows Phone may not have the ClearBlack AMOLED display of the Lumia 800 or the LTE of the Lumia 900, but it does have a bargain price tag. At €189 pre-tax and subsidies, it's a new low for Microsoft's platform – in a good way – with the promise of unlocking new markets for the company and the OS as well. Check out all our hands-on information here.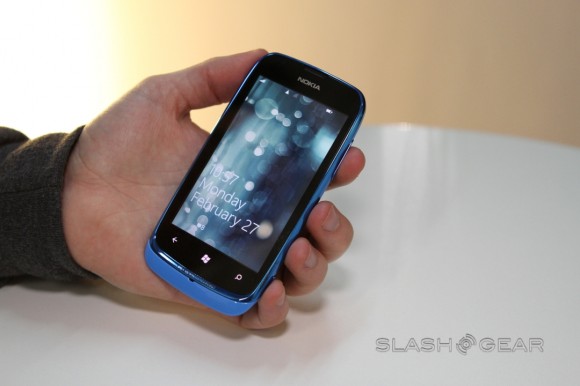 Nokia Lumia 900 DC-HSPA
Although the Lumia 900 is no stranger to us – we played with it in AT&T LTE form back at CES – this new DC-HSPA variant is fresh to MWC 2012 today. Out goes LTE and in comes Dual-Cell HSPA, using carrier aggregation in the downlink with networks that support it, with the promise of up to 42Mbps downloads, in theory at least.
No user will ever actually see that speed, but they will get to use the huge display, 8-megapixel camera with 720p HD video capture, and polycarbonate chassis in black, cyan, magenta and – fresh to MWC today – glossy white. Full hands-on details here.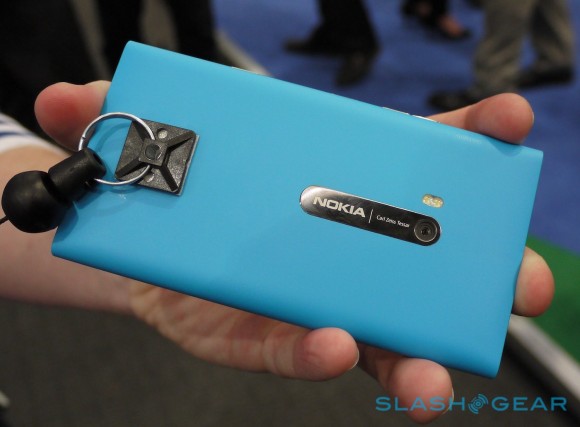 Nokia Asha 202, 203 and 303
Nokia opened up the Asha range at Nokia World 2011 last year, and has three new models today. While phones "for the next billion" might not have the instant allure of the Lumia line-up, they're testament to Nokia's remaining strength in pushing down product pricing and delivering smartphone-style functionality in what would traditionally be feature-phones. Full details in our hands-on.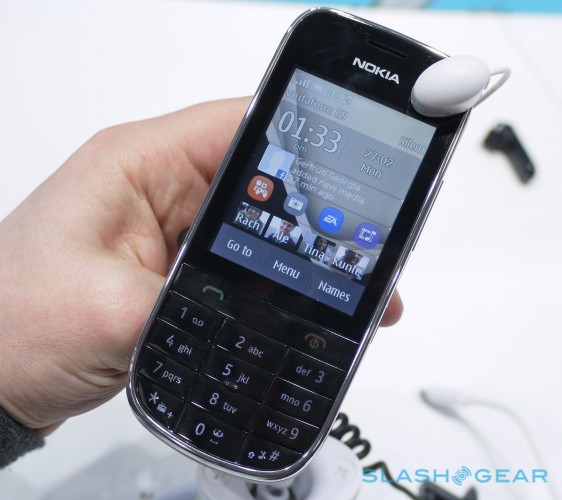 Nokia 808 PureView
The surprise stand-out of the day, we knew Nokia was readying a high-resolution cameraphone but the 41-megapixel 808 PureView still came as a huge surprise. Based on Nokia Belle, the 808 PureView offers either up to 38-megapixel stills or roughly 5- to 8-megapixel versions which pack the detail from up to eight pixels to every one in the final frame.
The end result is 1080p HD recording in which you can zoom up to four times without any loss of resolution, along with super-rich detailed images. Best of all PureView technology is coming to more than just the 808, though Nokia is keeping quiet on exact product plans. Find our full hands-on here along with details on how the system works here.
Nokia 808 PureView hands-on:
[vms 17f3cb42b26605b9ae8e]
Nokia Drive and Nokia Transport
Nokia Drive has been a fixture of Nokia Windows Phones from the start, but MWC brought an update with offline mapping and more. Meanwhile, there's the new Nokia Transport app, bringing real-time public transportation information to the homescreen of your Lumia. Full details in our hands-on.
Nokia Transport hands-on:
[vms 54c93e8a0e1326e56c14]
Nokia Reading and Groupon
Nokia Reading joins the existing Nokia apps preloaded to Lumias, pulling in news feeds in an easy-to-consume way on your smartphone. The Groupon deal, meanwhile, integrates the daily-deals service into an updated version of Nokia Maps.
"We have changed the clock-speed of Nokia" CEO Stephen Elop said at the opening of his keynote. From the look of today's line-up, that certainly seems to be the case.