LG Optimus L7 L5 L3 L-Style Family Hands-On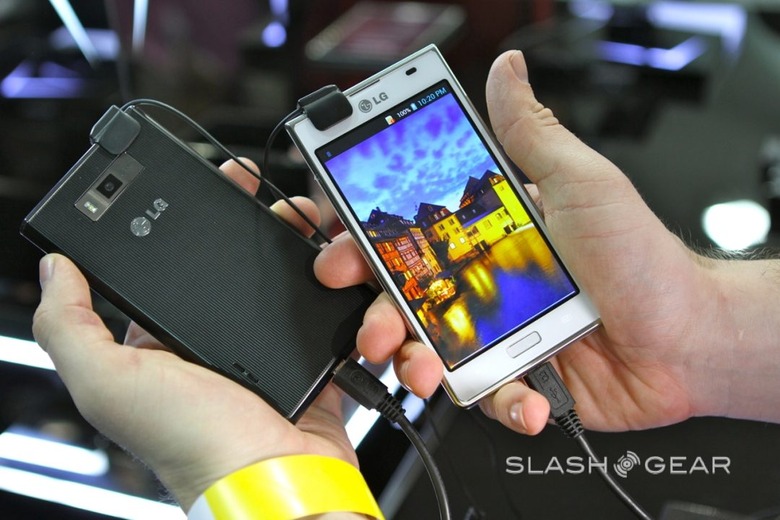 This week The L-Style core is detailed as having timeless fulfillment, perfection with details, genuine compassion, and esteemed value. Limitless, priceless, and having the ability to Bring Style to Life, that's what LG is aiming for here. Design with a modern square style, a seamless layout, a harmonized design contrast, floating mass technology, and a sensuous slim shape are each L-Style Elements that make these devices part of the L-Style family. The Optimus L3, L5, and L7 will be coming out this year to show off the L-Style line in its first wave.
The L7 has high technology in the front and a "soft human touch" in the back – plastic with a textured touch for a simply comfortable feel. This device will be available in the second quarter of 2012 and is set to be the highest quality of the three devices. The L7 has a 4.3-inch display with Android 4.0 Ice Cream Sandwich and a 1.0Ghz single-core processor and a 1500 mAh battery. Because this is the most impressive of the series, I'm sure you can see that this series isn't aimed at the high end of the market.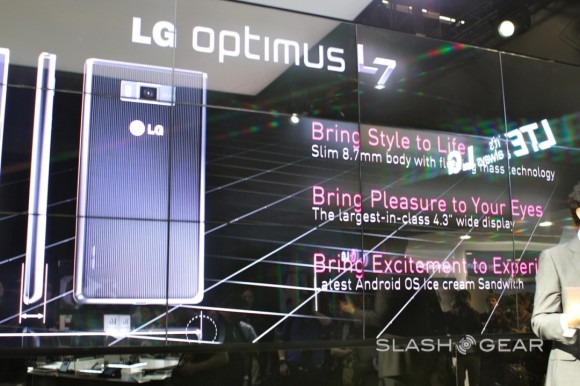 The Optimus L5 has a 5 megapixel camera, a 4.0-inch display, and just 800 Mhs of power in its own single core processor. This device runs Android 4.0 Ice Cream Sandwich and is and follows the "PRADA" styling we've been hearing so much about. The Optimus L3 then is the tiniest of the series with such unimpressive specifications that it barely deserves recognition – but it certainly is cute! A 3.2-inch display is recessed just a bit below the glass for a less than impressive presentation. It's surprising this device was included in this line with such an impressive showing for the L7.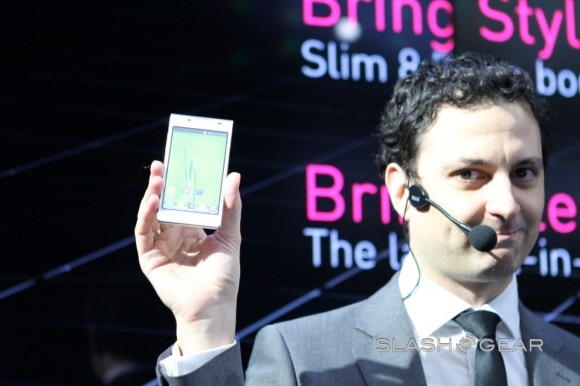 These devices will be released throughout Europe inside the first half of 2012 and currently have no release date for the United States. Have a peek at the rest of our [MWC 2012] content as well as all the [LG device action] you can handle all week! Also note that we'll have more photos and video coming up soon of all three of these devices and a whole lot more from LG!