Google's Hugo Barra: "Android is a real operating system"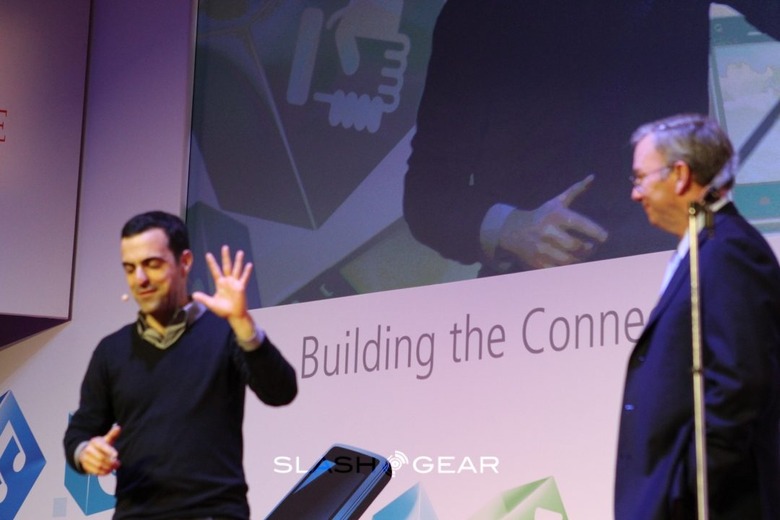 This week at MWC 2012, Eric Schmidt stood on stage with Hugo Barra, speaking about Chrome for mobile, a web browser that allows you to connect to your own profile. Barra took the opportunity to show off Chrome web browser on stage to show off the excellence of the browser in real time – fast as can be. He made sure to note that though this browser is working on a mobile platform, it's still Android, and as he says, it doesn't really matter that it's mobile because "Android is a real operating system."
Barra went through several of the features we've already seen on the Chrome browser on the Android platform, showing off the cycling through of windows, the ease in switching between windows, and the speed of browsing of course. The importance of Chrome is easy to see on its own, but due especially to recent talks of security and privacy with the system, it was Schmidt that spoke to the tune of safety:
"If you care about security, you should use Chrome, because its the best. If you don't care about security, and you like speed, you should use Chrome – because it's the fastest. If you don't care about either of those, you should still use it. Because it's free."
You can read more about this in the post just posted on SlashGear entitled "Google's Schmidt: Chrome is "by far the safest." We'll be here the rest of the event here for Google and you can stick with us for the rest of the week through our portal [MWC 2012]