ASUS Transformer Pad 300 Series revealed with Tegra 3 and 4G LTE [Hands-on]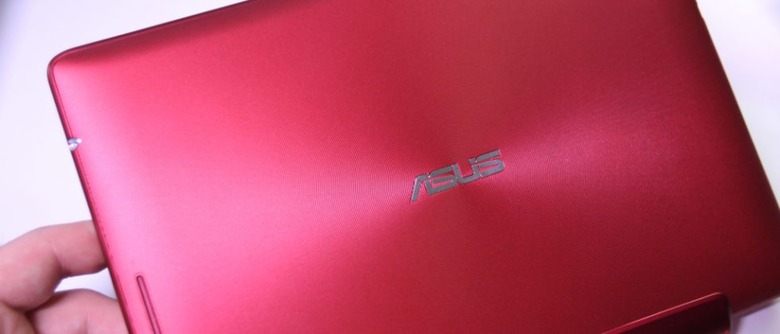 Here at the ASUS conference at MWC 2012 ASUS has just unveiled the much rumored Transformer 300T we've seen leaked various times. Complete with the new Transformer naming scene that will be "Transformer Pad" for all tablets moving forward. The 300 series marks a first along with the Padfone for ASUS, and comes with 3G/4G LTE connectivity. We have all the details and hands-on below.
Similar to almost every other tablet thus far we have a 10" 1280 x 800 resolution display and dual cameras but that is where the similarities end. Just like the Transformer Prime the 300 series features the NVIDIA Tegra 3 quad-core processor, 1GB of RAM, 16 or 32GB of internal storage and awesome cameras. The rear 8 megapixel camera has a lightning fast f/2.2 shutter for excellent pictures and a 1.3 front for video chat.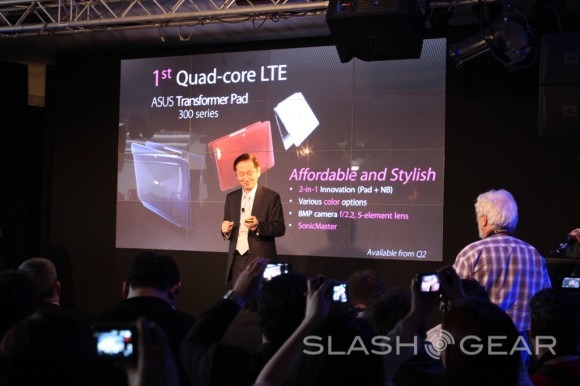 Complete with three different color options as the image above shows we have red, blue, and silver versions available. With the Tegra 3 processor efficiency the tablet is slated for 10 hours of battery life, and boasted to 15 with the optional accessory dock. Along with it comes the usual 8GB of free ASUS Web Storage for those needing extra space.
Previously thought to be the Transformer 2 we now know the 300 series will basically be just that, and their new budget-aimed slate. No exact details on pricing or availability were released but enjoy the hands-on below and stay tuned for more details coming shortly.