SlashGear Live from Mobile World Congress 2012!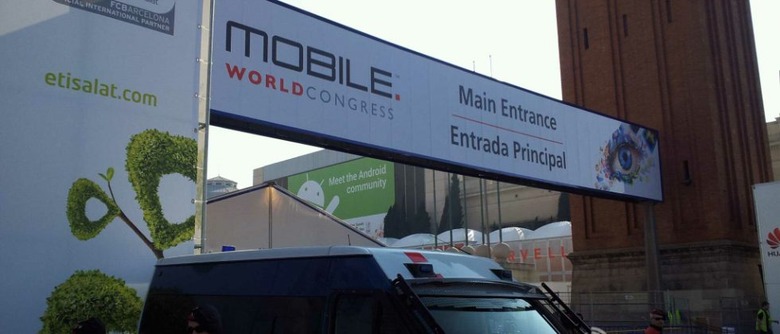 We made the long journey and are here on the grounds at Mobile World Congress — and even though it's supposed to be winter this sunny 65 degree weather sure is nice. You can't tell by walking around that it's winter but we'll take all the sun we can get. Along with it will be great news and we have plenty of upcoming products to enjoy and show you in action.
We've literally hit the ground running and are prepared to bring you the onslaught of Sundays news that is sure to be coming soon. Many manufacturers have some exciting things to show kicking off the event starting today. Get in that Spanish mood and be ready to see the latest and greatest from the Fira — the cities main exhibition center that we'll be spending all of our time at.
Be sure to check out what to expect from Mobile World Congress 2012 with our MWC 2012 Tablet Pre-Show Rundown, and our Smartphone Pre-Show Rundown. There will be plenty of good news so don't go away and make sure to keep tuned right to our MWC 2012 portal.
Start making some Patatas Bravas (Fried potatoes with a spicy moyo sauce) and enjoy the show!