Father's Day is upon us, and here at SlashGear we've got more than just a couple of suggestions for what you should think about picking up as a present for your dear old dad on that special day! We've got everything from the least expensive gadgets we've ever reviewed to some of the most high-powered gear your father could ask for. Have a deep dive into a collection of the coolest products we've come across that are out on the market today, perfect for dad!
Tablets
The device your pop might be wanting the most this season is a brand new tablet. If you're talking about a wi-fi only tablet, this means a device with all of the greatness of a smartphone – including the awesome camera, in many cases – and none of the monthly cost. An Android tablet might be exactly what your father was not expecting to get from you (and your sisters and brothers might want to chip in too if you're low on cash, of course), and exactly what he'll be most pumped up about – it's got games on it, after all!
[vms c5b8a9663cb21fb8ebf4]
We recommend a selection from either the ASUS or Samsung stables this season, with several sizes and price-points available to you from both companies. The most powerful, sleek, and well rounded tablet for dad will be the Transformer Prime with its NVIDIA Tegra 3 quad-core processor under the hood, and the TF300 is quite similar with a few lower-tier specs (see our comparison video above) – but check out our reviews of each of the following to choose just the right slate!
• ASUS Transformer Pad FT300
• ASUS Transformer Prime
• Samsung Galaxy Tab 2 7.0
• Samsung Galaxy Tab 2 10.1
• Samsung Galaxy Tab 7.7 LTE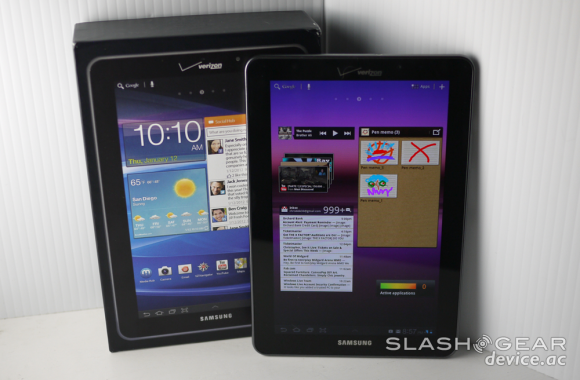 The Galaxy Tab 7.7 is also a fine choice – grab it from Verizon and get 4G LTE (with a monthly data cost) for the father who wants to be connected at all times.
Smart TVs
There are several awesome options you might be considering in the next-level television enhancement world, but two stand out for us. The first of these is the Roku, a simple device that connects to your television with an HDMI cable and the web with Ethernet or Wi-fi. It's got connections to Netflix, Hulu Plus, Crackle, and a whole lot more. Another option right along those lines is the Philips HMP2000 smart TV box – compare and contrast and feel free to chose based on user interface – it's what you'll be seeing most often, after all!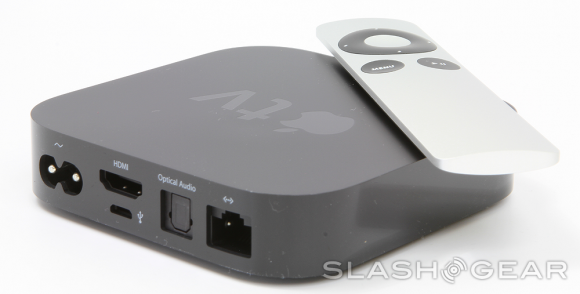 Our top choice here has to be the new 1080p Apple TV, complete with connections to Apple's full collection of content and the ability to work with the iPhone and iPad for wireless control of your television. If your dad is an Apple fan, it's really the best choice.
Smartphones
If your dad is looking to get into the smartphone world, there's always the iPhone, but if he's there already in the Apple world you might as well skip to the next section. If he's looking to get either his first smartphone or a brand new smartphone upgrade, we're going to have to give you a full array of options once again.
[vms f0309545110c592b6a63]
We're currently having a tough time choosing between the HTC One X (with either an NVIDIA or Qualcomm chip inside, depending on which version you get), and the Samsung Galaxy S III – a device which is currently only out in international markets, but will soon be here in the USA.
[vms b205199de8729a6637b4]
If you're not up for one of those two titans, have a peek at any of the following – they're all winners!
• T-Mobile HTC One S
• Samsung Galaxy Note (AT&T)
• Motorola DROID 4 (with QUERTY keyboard for Verizon)
• Samsung Galaxy Nexus (Verizon)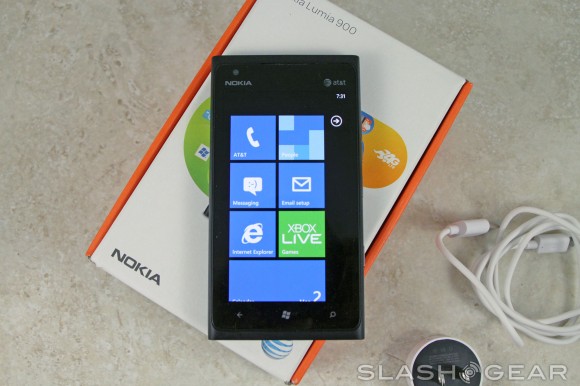 For the Windows Phone fan in you, you might want to head below – as everything above this line is either Apple-made or contains Android. Below you'll find a Microsoft-fan's greatest joy in smartphone form – start with Nokia and work your way down!
• Nokia Lumis 710 (T-Mobile)
• Nokia Lumia 900 (AT&T)
• HTC Titan II (AT&T)
• Samsung Focus 2 (AT&T)
Finally, if your father wants to have a Smartphone-sized device but doesn't want a data connection (outside of Wi-fi) or voice abilities, he may well be perfectly suited for the Samsung Galaxy Player 4.2 – it's a perfectly sized smart handset without any of the monthly data cost – and the speakers are great!
Audio
I dare you to find a father in this world that doesn't appreciate a pair of nice speakers. Starting with such excellent small pieces that work with any Bluetooth device like the Big Blue Live Wireless Bluetooth Speaker and heading up to the much brighter end of things with the BIG JAMBOX, you've got so many choices for standalone beat-boxes your head will burst.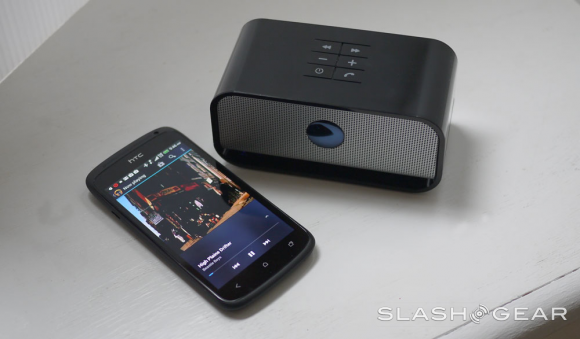 We've also got reviews of massively powerful ear-blasters such as the Able Planet Clear Harmony headphones with LINX Audio technology or the Plantronics BackBeat GO Wireless Earbuds – the tiniest item in this category without a doubt. For the dad who needs to speak as well as hear, there's always the Plantronics M55 Bluetooth Headset or the Jabra Speak 410 – a speaker with microphone array you connect to your computer and set on your desk for conference calls.
Have a look at this short-list of devices that blast the audio at precisely the level your father desires as well, they're all winners in our book!
• XtremeMac Tango TRX bluetooth speaker
• House of Marley Redemption Song On-ear Headphones
• id America Spark In-Ear Headphones
• thinksound ms01 Monitor Series earbuds
• V-MODA Limited Edition Crossfade LP2 headphones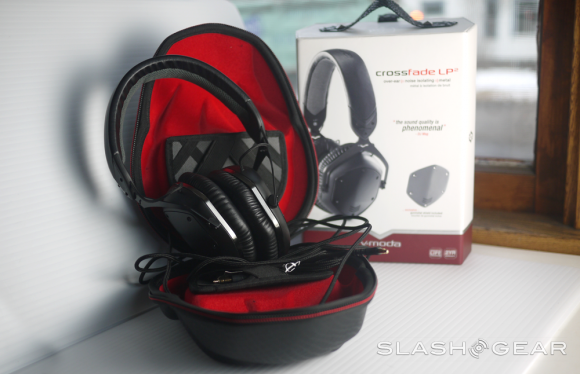 Oddities
There's always a dad out there that doesn't want something normal, he wants something completely our of the ordinary or so amazingly awesome that he can brag to his co-workers that his son or daughter – or friend or other relative – picked it up for him because he's cool like that. For that dad, we've got this category.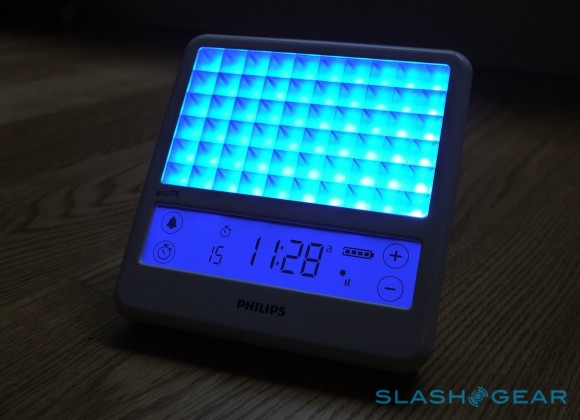 Start your search with the strangest little robot in our recent review archive, the Desk Pets Tankbot. It's got automatic mode and smart device controlled mode – both are winners, and both are able to drive your family pet completely crazy. Next on the list is the Duracell 5 Hour Portable Charger – one of a million such devices, this time coming with the Duracell brand guarantee – look into it for your USB-power-needing dad. For the dad that loves to be illuminated there's always the Philips goLITE BLU Energy Light, and for the father that needs his wrist to get just a bit more intelligent each day, there's the Sony SmartWatch.
Two of the coolest oddities we've got on deck are the Dropcam HD and the Chewbacca MIMOMICRO microSD card reader. The first of these two awesome gifts is a tiny camera that you'll be able to set in the corner of a room and keep track of the goings-on throughout your home in stealth. The second item is a microSD card reader for your dad to be able to easily transfer data back and forth between his computer and his microSD card-toting smartphone. And it's Star Wars themed. What more could you possibly want in a gift?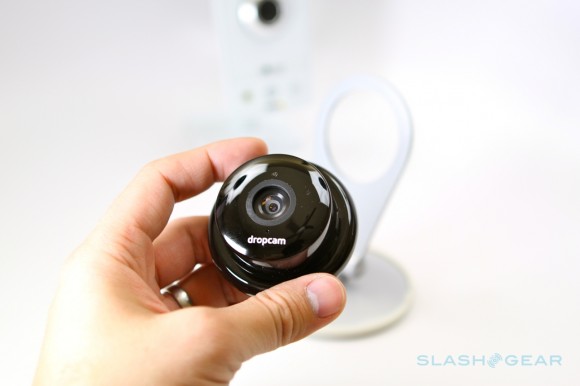 The iPad
There's always the iPad, a gift that we've not yet seen turned away by anybody – a dad, a mom, a random stranger on the street – essentially no-one can say they wouldn't take an iPad if someone gave it to them as a gift. Your father will be most appreciative of such a gift, be it the the iPad 2 which is slightly less expensive, or the 3rd generation iPad which has the brand new Retina quality display for high definition graphics like you've never seen before. To see other differences between the two, have a peek at this hands-on post as well as the video here:
For the father that already has an iPad, there's always the massive amount of accessories that go with it. Have a peek at our choice selection of iPad related gear and pick the one that you love best!
• Logitech Ultrathin Keyboard Cover
• Brookstone Bluetooth Keyboard Pro
• G-Form Extreme Portfolio
• iFrogz iPad Summit Case
• Kuel H10 and H12 stylus pens
• Moshi iGlaze for MacBook Air 11-inch and iPad 3
• Pelican i1075 iPad 3 Case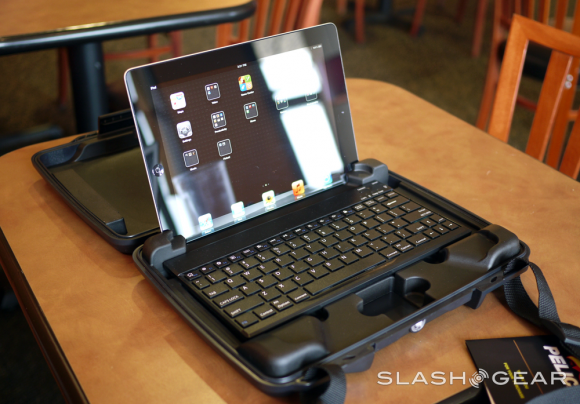 Movie Tickets
"Dear dad, here's one movie ticket – I've got the other one. Let's go see Prometheus." That's all your father really wants to hear when it comes down to it. Dive into our [Entertainment Portal] and see what we've got to offer in the world of film and head to the theater this Father's Day – you can't go wrong!
• Men in Black III
• Prometheus
• Battleship