Plantronics BackBeat GO Wireless Earbuds Review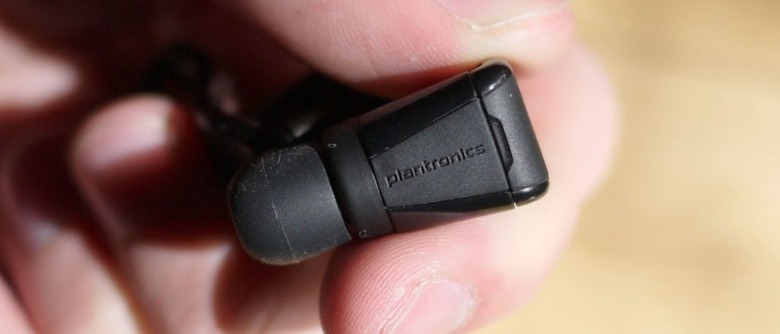 What we've got here today is a pair of earbuds that do not plug into your smartphone – they connect entirely with Bluetooth. This unit is the BackBeat GO from Plantronics, a pair of earbuds which act wirelessly in every way, containing their own rechargeable battery unit inside their nearly weightless body and connecting, again, with Bluetooth to any Bluetooth-enabled device you have on hand. Not one for frills, Plantronics has created a pair of earbuds that sound fabulous and have such a low profile that your only worry will be misplacing them because they're so tiny!
In our modern world of awesomely tiny technology, we can expect a bit more from our earbuds than we did all those years ago when the technology to put a speaker that small into one's ear was invented. What we've got here is certainly not the highest-class earbud in the industry (custom-made ear-molded buds still hold that distinction) but they're certainly up near the top for the wireless pre-made sets.
These buds have DSP (Digital Signal Processing) and what's known as full duplex echo cancellation so you'll have great noise cancellation on the whole – rare for headphones that don't cover the ear. You've also got great sound regardless of the fact that you're not physically connected to the source of the audio transmission. Bluetooth technology has gone a long way since 1.0, and here with the BackBeat Go we've got near-perfect sound quality on par with the upper half of the wired industry for sound quality.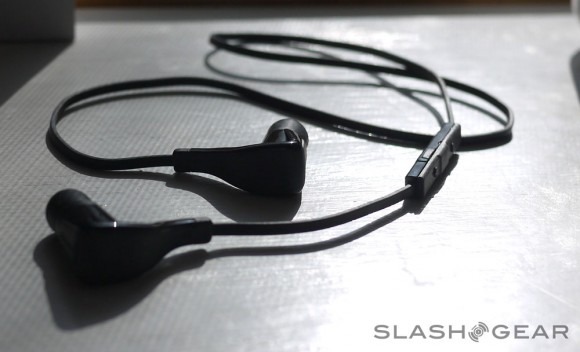 The unit has the ability to connect to whatever Bluetooth device you've got in a snap – just hold down the side-sitting button on the control unit between the buds for a moment until you hear an upward-ringing set of beeps in the phones themselves. The device will then be discoverable and will pair without a hitch. From there that same controller can do a variety of functions including volume up and down, skip tracks in most basic audio apps, and there's a perfectly fine-sounding microphone in there too so you can take calls or talk in a conference.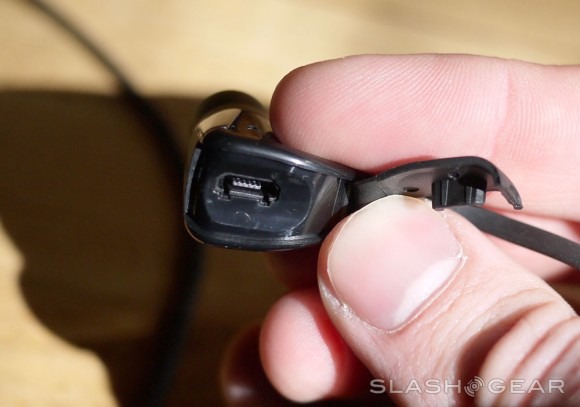 The unit is charged with microUSB via one of the two buds – right there in the back of its head. Charge the unit up fully and you'll have a straight 4+ hours of listening time easily. The cord is short enough that you're never ever going to get it tangled up – it's a sort of flat rubbery cord so it's also not going to slip away from you any time soon. It's just long enough to sit under your chin or around the back of your head as well, whatever you like.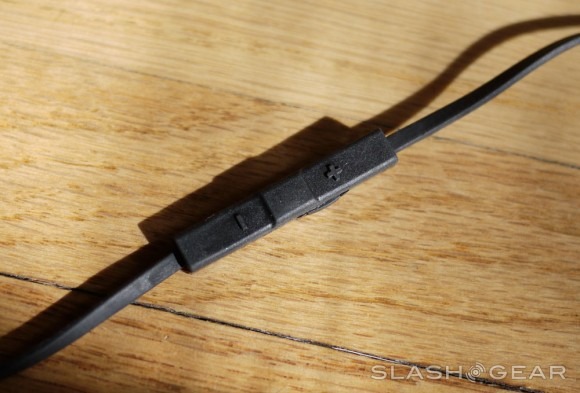 These buds look and sound excellent, and it's going to cost you what they're worth, for sure: $99.99 from the Plantronics online store now. If you're looking for wireless Bluetooth earbuds, know that these are the highest quality pair I've ever experienced. They'll be in my backpack from now on.