id America Spark In-Ear Headphones Review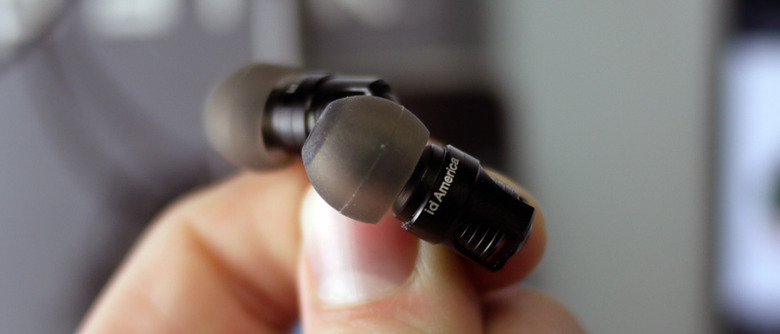 When you look for a quality pair of earbuds for your day to day activities like riding the bus, sitting in the commons at your school listening to some tunes at lunchtime, or just walking to and from your vehicle at the office, you want a few things specifically. One of those things is for the audio to sound great. The next thing, and this is two for two so far with the Spark, is for the phones to either have a high or low-profile look to them. Lucky you, Spark can come in either black as night or bright as the sun shines in the noon time.
Spark in-ear Headphones, as they're called, will cost you a cool $59.95, and before we go any further I can say this: they are worth it. These phones are made of metal and other high-quality materials that will not wear out with general use, they sound great, and they look great. They've got additional features that a person might look for in a pair of buds such as the one-button controller/microphone that sits down the side of one of the bud cords, and they've got replaceable rubber buds with several sizes right inside the box, so you'll have the correct fit as you so choose it.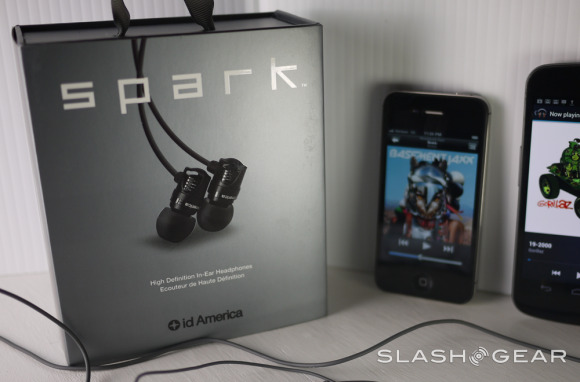 In the box you get three sets of buds that you can use: one small, one medium, and one large, and each of them are a basic egg/spherical shape (single flange, they call them.) You then get the earbuds themselves, and finally a lovely "Premium Leather" carrying case. This case is actually pretty nice and does encourage you to put your buds away in a nice non-tightly-wound sort of way so you don't end up wrapping them around your smartphone – this can lead to deterioration of the hardware, just so you know, with whatever headphones or earbuds you might ever use.
[vms 8df97228105657edb717]
As far as specifications go, have at them here:
Driver Unit : High Performance 8mm Dynamic Driver

Impedance : 16 Ohm +/-15 %

Sensitivity : 96 dB +/-3 dB at 1 kHz

Frequency Response : 20 Hz – 20,000 Hz

Rated Power Input : 1 mW

Maximum Input Power : 5 mW

Cord Length : 3.9 ft / 1.2 m

Plug : 3.5 mm Plug

Weight : 0.4 oz / 13 g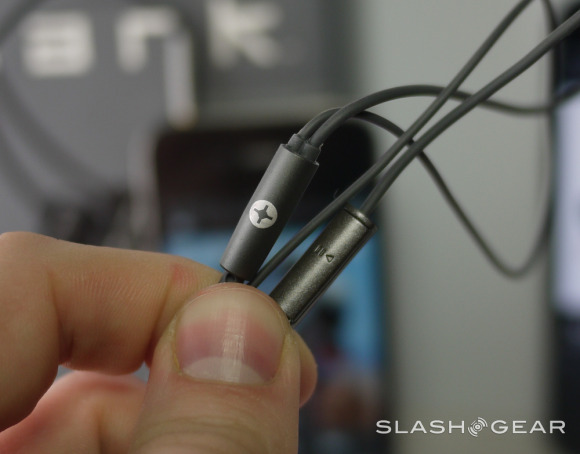 Then sound quality goes like this: while these buds are made to work with devices such as Apple desktops and iPhone, iPod, and iPad for the one-button control, they work perfectly fine in whatever device you've got with a standard jack. That said, the Spark buds sound about a thousand percent better than the buds you'll get with any smartphone's no-name buds, and are certainly sounding better than, for example, the very comparable Beats by Dre. Though they also have a bit more Bass and a bit less Treble than they really ought to for the wide variety of music the average citizen listens to, they do sound more than quality enough to be worth the three $20 you'll be shelling out to own them.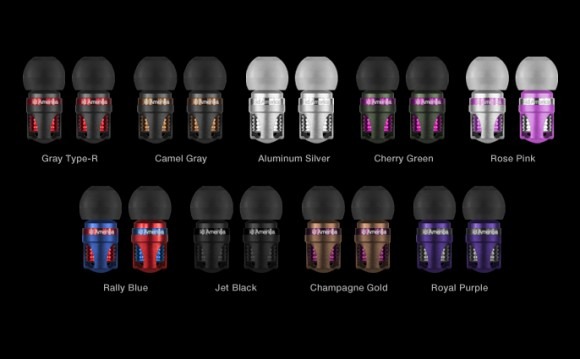 And for those of you waiting to hear how they can be "loud" visually, know this: color combinations include everything from Jet Black to Rally Blue – which is essentially a blue and red combo that Captain America would be proud of. Rose Pink is probably the brightest set of colors, complete with smoke-colored rubber buds, but it's pretty clear to me that the War-Machine-like "Aluminum Silver" is the greatest of the set. You can pick these buds up now online from id America NY online store and get satisfied with solid sound and some nice packaging to boot.