Chewbacca MIMOMICRO microSD Card Reader Review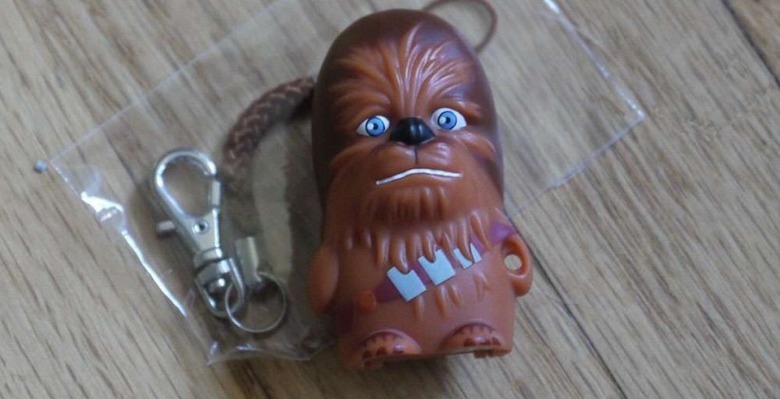 The Mimoco Chewbacca MIMOMICRO microSD Card Reader may well be the tiniest piece of hardware we've ever reviewed here on SlashGear, and I do dare say the cutest as well. What we've got here is a Star Wars inspired microSD Card Reader coming straight from the folks who are now famous for creating the most excitingly vibrant USB flashdrives on the planet. Here instead of calling them Mimobots, they've called them MIMOMICRO due to their slightly changed functionality – and wouldn't you know it, they world just as fabulous!
All you've got to do with this little guy is attach him to your keychain with the included loop of fabric – or to your phone, your tablet, whatever you've got – and let him sit in wait. When you need Chewie, he will be there for you. What he does is flip out his back side and allow you to read a microSD memory card with your USB drive – simple as that.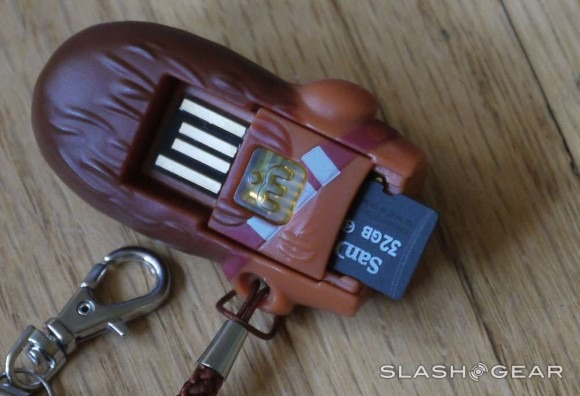 Chewie is made of mostly plastic, aside from the gadgetry inside of his flip-out piece which, again, quite simply converts your microSD card into a nearly universally readable USB drive. This accessory is compatible with microSD, microSDHC, and microSDXC memory cards and works with USB 2.0 which, in this case, is Mac and PC compatible. You'll know it's working when you see the LED light shine bright!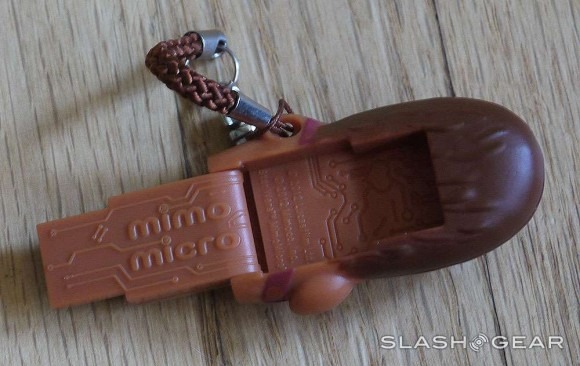 This little monster is just 1.75-inches tall and 1-inch wide, his keychain loop is included, and he comes with a lovely one-year limited warranty, too! That's rare for such an inexpensive item, let me tell you! You can grab the Chewbacca MIMOMICRO soon from Mimoco's online shop or wherever fine and undeniably kawaii tech accessories are sold for right around $12.99. Right this moment he's completely out of stock, but they've got not only several other Star Wars characters available right now, they've got DC superheroes as well – grab Wonder Woman while you can!