HTC One X Review (AT&T)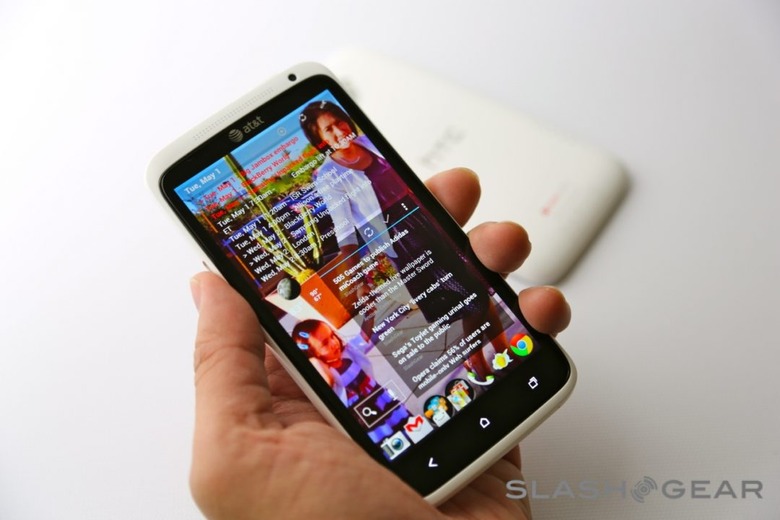 AT&T hasn't wasted any time getting HTC's new flagship, the One X, onto its network, though the US version of the smartphone has seen a few changes along the way. We've already comprehensively reviewed the One X in European, quadcore form, running NVIDIA's Tegra 3, but the AT&T model borrows the dualcore Qualcomm S4 from its smaller One S sibling and pairs it with LTE connectivity. Could this be the best variant of HTC's 2012 line-up so far? Read on for the SlashGear review.
Hardware
The majority of the AT&T One X is just as we've seen before: a 4.7-inch 720p HD Super LCD display, squeezed into a carved polycarbonate casing, and accompanied by an 8-megapixel camera. Rather than retread old ground, we'll point you to our original review for our glowing impressions of the One X's photographic skills, Beats Audio, and other core abilities.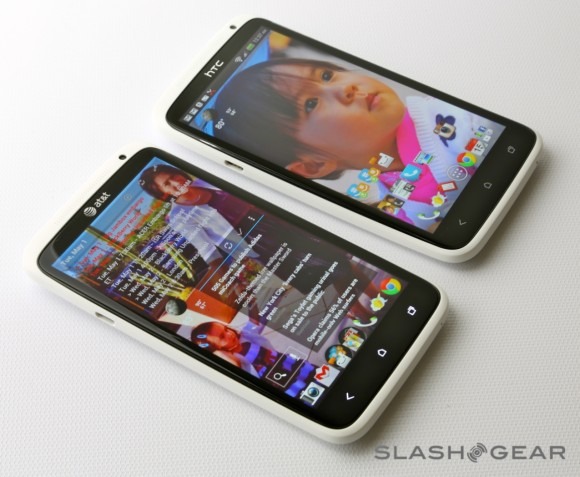 We may have seen the design before, but the One X is definitely a grower. There's something about the sturdiness of the casing and the curve as the screen glass reaches the bowed side-profile that feels great in the hand, and while it may be plastic rather than glass, the matte finish keeps things feeling premium.
Hands-on video:
[vms 909020c28b26ca3a13cb]
4G LTE
AT&T is keen to show off its 4G network, and so the One X went in for some LTE surgery while it made the trip across the Atlantic. We've seen strong performance from the carrier's network before, and the One X is no different.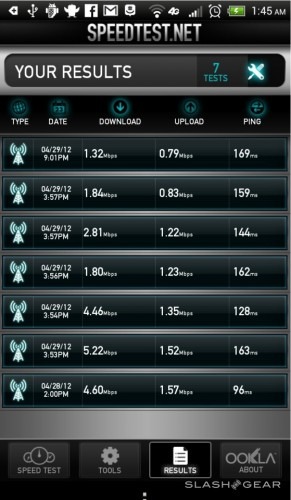 In our tests against the European model, which tops out at HSPA+, the AT&T model is roughly twice as fast. We've seen download peaks of up to 5.22 Mbps and upload peaks of 1.57 Mbps, while averages settled at 3.15 Mbps down and 1.22 Mbps up.
Performance
The impressive turn of speed the HTC One S delivered using Qualcomm's Snapdragon S4 tipped us to the fact that a dualcore wouldn't necessarily be behind compared to a quadcore, and so that AT&T's One X swaps the Tegra 3 for the S4 didn't give us too much cause for concern. In side-by-side testing, there's an obvious advantage for the NVIDIA but a less predicable bonus for the Snapdragon.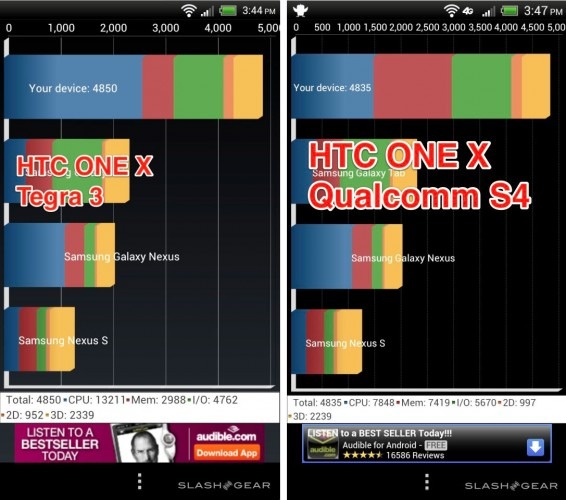 In Android benchmarking tool Quadrant Pro, the Tegra 3 One X scored 4850, slightly ahead of the Snapdragon S4 One X at 4835. What's interesting is the breakdown of those overall scores. The Tegra 3 model has significantly stronger CPU performance, unsurprisingly, almost double what the S4 can manage; however, the Snapdragon delivers roughly twice the memory I/O. That's in no small part down to its dual memory channels, and means data read/write is faster.
Actually in the hand, and in day to day use there was no discernible difference between the two variants. Neither suffers any noticeable lag or stuttering, and in the real-world the absent cores don't feel like a disadvantage.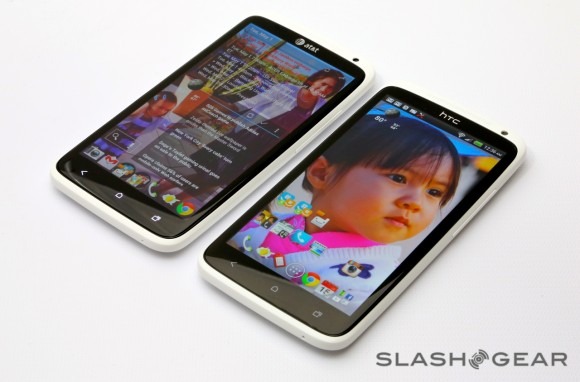 Phone and Battery
AT&T's voice network proved rock solid during our testing, with no dropped calls or distracting static. The One X is capable of great in-call audio, too, with the dual microphones being used for active noise cancellation, and the earpiece cranking up to compete even with loud background noise.
LTE has a tendency to consume battery in short order, though on the flip side there are fewer cores in the AT&T One X to power. Overall, then, runtimes for the Tegra 3 and S4 versions are roughly on a par, we found.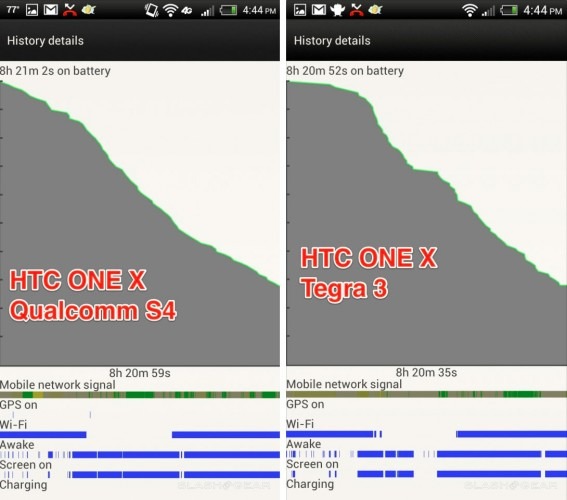 With the display set to be permanently on, along with GPS, and with mixed use of WiFi and cellular data, playing videos and browsing the internet, both versions of the One X managed to run for over eight hours with 26-percent power left. Bear in mind this is an extreme case: with more typical – though still heavy – use, we went for nearly a full day on a single charge.
Wrap-Up
We fell hard for the European HTC One X, and with the addition of LTE the AT&T version is even stronger. The slick physical design, excellent display – visible indoors and out, even when wearing polarized sunglasses – and solid audio quality, when paired with 4G data speeds, add up to a fantastic smartphone and a fitting flagship for HTC's 2012 range.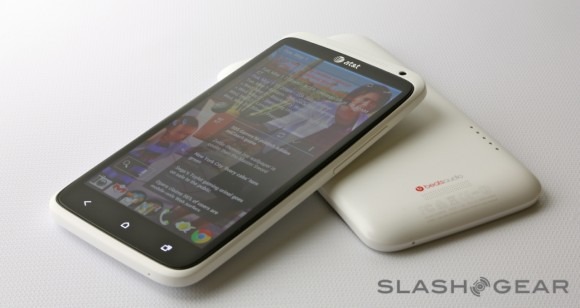 Our one remaining quibble is HTC Sense, covering up what – after a fair few Android iterations – is in Ice Cream Sandwich a highly usable platform in its raw form. Sense is much improved, yes, but so is Android 4.0 and we're still not convinced that HTC's customizations are necessary any longer. Still, Android's flexibility means there are plenty of third-party launchers to choose from – we're particularly keen on APEX and Novo – without demanding that you root your phone.
Is the HTC One X the best phone on AT&T's network? It undoubtedly has some very strong competition from Apple's iPhone 4S, though with the two handsets targeting different extremes in terms of screen size we'd think there's room in the line-up for both to coexist. If you're an Android fan and you live in an area with LTE coverage then the AT&T One X is a no-brainer.