iPhone 4S Review [Updated]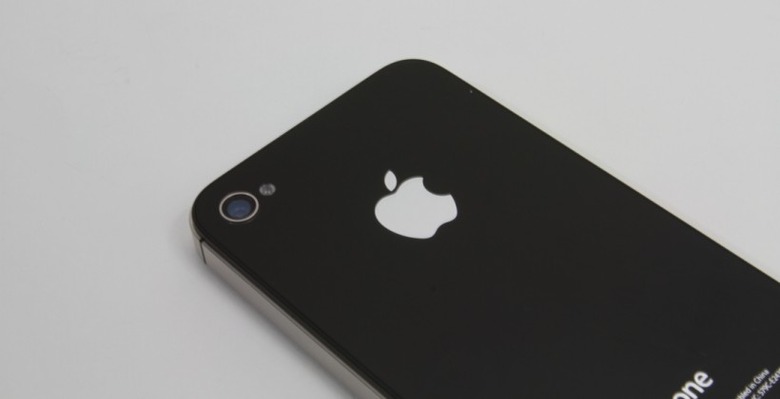 Familiar and yet new, the iPhone 4S may not look different from the outside, but inside it's a very different beast. With its fifth generation smartphone, Apple is keen to show that the devil is truly in the details: the iPhone 4S is wickedly fast, fiendishly well equipped and ruthlessly threatening to its mobile rivals. Can this really be your intelligent personal assistant, your multimedia hub and your window onto the cloud, all in one 9.3mm thick package? Check out the full SlashGear review after the cut.
Hardware
From the outside the iPhone 4S looks identical to the iPhone 4. Inside, it's anything but. Apple has resisted the urge to change design for the sake of change, and stuck with the same 3.5-inch Retina Display, glass and aluminum casing, and minimalistic aesthetic as before. It's a decision that frustrated some in the aftermath of the launch event, but makes sense if you consider the evolution of the iPhone.
iPhone 4S hands-on:
A bigger display would've made for a bigger device overall, and potentially alienated women, teens and anyone with smaller hands. Accessories, too, will work with the new 4S just as they worked with the iPhone 4, and it allows Apple to focus attention on the performance boost (and flagship features like Siri) rather than risk the new model being dismissed as a makeover and nothing more.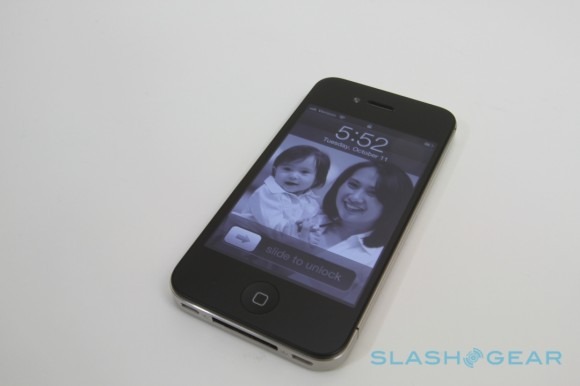 Meanwhile, those existing owners most likely to be in a position to upgrade – with an iPhone 3GS from two years ago – have plenty to encourage them with the newer styling and improved specifications. Apple's rate of evolution is, as we've seen with the MacBook, Mac Pro and iMac, more incremental and measured than the somewhat haphazard approach of some rivals. Not to everybody's taste, but then there's a thriving smartphone ecosystem to choose from today.
A5 Chip
The iPhone 4S is Apple's first dual-core smartphone, bringing the Apple A5 chip currently found in the iPad 2 over to the new handset. The company's key strength is in the tight integration of iOS and its custom processor: it may not be as fast on paper as some of the dual-core chips in current Android phones, but that isn't the bottom line when you're looking at overall performance. The close development of software and hardware pays dividends in app speed and battery life.
Apple says the iPhone 4S offers twice the processing power of its predecessor, along with an impressive 7x the graphics abilities. The proof is in the real-world performance, and as you can see in our side-by-side video with the iPhone 4 up against the iPhone 4S, the new handset consistently pulls ahead. Much of the advantage is yet to be unlocked: we're expecting that, just as with the iPad 2, as developers get to grips with the upgraded hardware there'll be even more ambitious software to showcase it.
iPhone 4S vs Galaxy S II (Qualcomm dual-core 1.5Ghz) vs. Galaxy S II (Dual-core Exynos 1.2GHz)Flash disabled!
iPhone 4S vs iPhone 4 vs Galaxy S II (Qualcomm dual-core 1.5Ghz)Flash enabled
[vms d1b237565d8813a34d8a]
iOS 5
Apple's newest version of iOS may be fresh to the iPhone 4S, but it's also being pushed out to the iPhone 3GS, iPhone 4, iPod touch 3rd/4th-gen, iPad and iPad 2 this week. We've covered all the changes – and there are many – in our full iOS 5 Review.
The most notable features are Siri, iCloud and the new Notifications Center, certainly the three likely to have the biggest impact on everyday iPhone 4S use.
Siri
Voice control isn't new, in fact the iPhone 4 – among smartphones running other platforms – already reacts to rudimentary spoken commands. There's a difference, though, between voice control and what Apple offers with Siri, and it comes down to context.
Reacting to preset spoken commands is straightforward: there's some work to be done coping with regional accents, but the system knows what it's looking out for and can generally match what you're saying with what it's expecting. That's what Android offers, for instance, as well as Windows Phone. Siri, though, introduces artificial intelligence (AI) into the mix: not just recognizing the words, but the context and meaning behind them.
Rather than remembering that your phone can call a contact if you give the correct, preconfigured command, Siri promises to understand natural speech. Hold down the Home button for two seconds – until the purple microphone logo appears at the bottom of the screen – and then ask Siri to "Call my wife" and, as long as you've set up the family relationship in the contacts, your iPhone 4S starts ringing (if you haven't set it up, Siri says "I don't know your wife" and prompts you to fill in the details).
Where it gets incredibly flexible is in combining commands and intuiting meaning. Previous implementations of voice control have been contained, segmented: "Call Joe Smith"; "Open Mail." Siri, though, can handle a phrase with multiple steps involved: "Tell my wife I'll be at the restaurant at eight" for instance will automatically open Messages and start a new SMS to your wife, with the text saying "I'll be at the restaurant at eight." Siri reads out the text – as well as showing it on screen – before sending it, and you can fire it off by simply saying "send."
Incoming messages responded to by spoken command. More impressive, though, is Siri's ability to interact with multiple apps in one go: responding to a meeting request from a colleague, for instance, sees your calendar automatically checked for clashes – with the iPhone 4S flagging up any issues – and then a reply sent as well as a new entry slotted into your schedule.
In fact the most tricky thing with Siri initially is recognizing its potential: we're so used to reaching for our phone and tapping away that it took some time before we realized we could rely on the AI. Once you make the mental adjustment, however, it quickly becomes addictive. Need a reminder? Tell Siri "set an alarm for 6pm" or "in twenty minutes" or "when I leave work" and the iPhone 4S will use a combination of the clock or your GPS position to do so. Mention that the reminder is to pick up milk from the grocery store, and Siri will automatically slot in a task in the new iOS 5 Reminders app, too.
As for being able to combine commands, unlike other systems you can have a conversation with Siri. Ask about the weather – either directly or in a roundabout way, like "Do I need a coat today?" – and you'll get the forecast, but you can then go on to ask "how about in San Francisco" and Siri knows you're still talking about the weather. Similarly, if you're looking for a nearby place to eat, you can ask "Where's good for Mexican round here?" and Siri uses a combination of Yelp reviews and locations from Maps to offer some suggestions. If you don't find a result you like, you can ask "How about Chinese?" and the context of looking for food nearby is preserved.
Siri works with Phone, Mail, Safari, Music, Messages, Calendar, Reminders, Maps, Weather, Stocks, Notes, Clock and Contacts, as well as using services like Yelp and Wolfram Alpha online. You can tap the "i" button – or ask, "What can you do?" – and see a list of suggested commands. There's also support for dictation, which works in any app – including those by third-parties. A new microphone icon has been added to the on-screen keyboard: tap it and start speaking, then when you hit "Done" the text is automatically pasted in.
There are some limits, of course. The beta currently supports US, UK and Australian English, French and German, though Maps and Yelp integration is only available in the US. You'll also need a data connection: Siri's complex processing is done off-device at Apple's data centers, rather than on the iPhone 4S itself. Currently you can't open apps with Siri, which seems a strange omission (though it's still just a beta). And there are times when Siri falls short and can only offer you a regular web search, its own abilities exhausted.
Nonetheless, it's a groundbreaking combination of apps and services. Siri is legitimately magical, a feature so unique to iPhone 4S that users will jump platform in order to have. Its potential for future development is vast, too: we can see Siri spreading across Apple's range, bringing intelligence voice control to computers desktop and mobile, home entertainment and more, the AI glue that holds everything together. In the nearer future, perhaps, the low-power Bluetooth 4.0 in the iPhone 4S could see smart watch-style peripherals and in-car infotainment integration, with Siri helping you keep your phone in your pocket and your eyes on the road.
iCloud
iCloud marks Apple's shift in focus from the desktop to the cloud: the iPhone 4S doesn't demand a USB connection to iTunes in order to be set up initially, and nor does it require periodic synchronization to keep it up to date. Even future iOS updates will, after iOS 5, be delivered over-the-air (OTA).
iCloud extends from multimedia to backup and security, incorporating the remote tracking, locking and wiping services previously offered as part of MobileMe, and adding greater synchronization between iOS 5 and OS X Lion devices. It's now a free service, with 5GB of cloud storage included, and more available as a yearly subscription: 10GB for $20, 20GB for $40, or 50GB for $100.
iTunes in the Cloud brings auto-sync of any purchased music to all of your iOS or OS X Lion gadgets: buy it one place, and it downloads everywhere so everything is always up to date. If you're already bringing a library of sideloaded music, say that you've ripped from CDs, iTunes Match is a US-only subscription service that, for $24.99 per year, scans your songs and automatically adds any it finds from Apple's iTunes master library (as 256Kbps AAC DRM-free tracks) to your iCloud repertoire. Those it doesn't have, it uploads, along with your playlists.
Photo Stream is broadly the equivalent of iCloud, only for photos. Take a picture on your iPhone 4S and it's instantly available in the Photo Stream album on your other iOS 5 devices, in iPhoto or Aperture on your Mac, or dropped into a preconfigured folder on your PC. It works the other way, too: you can share images to your iPhone 4S from your Mac or PC. The latest 1,000 shots are offered in Photo Stream in the cloud, and if you want to save them on a different device you can manually move them out to a different album; the exception is your PC or Mac, which keeps every shot. Individual images show up almost instantaneously, and it's a near magical experience watching a picture you've just shot on your iPhone arrive on, say, your iPad.
We've covered the various iCloud services, like backup, sync and Documents in the Cloud, along with Apple's new Find My Friends app, comprehensively in our iOS 5 review.
Notifications Center
iOS' pop-up alerts have gone from being a make-do solution to a leading cause of complaint for users. When apps were relatively quiet, the attention-grabbing dialog box was workable; now, with local and cloud services screaming for our attention every other minute, the pop-ups are showing their age.
Apple's fix is the Notifications Center, a new hub for alerts – along with, optionally, the weather and stock updates – accessed by dragging down the status bar. It's a familiar gesture from other smartphone platforms, and quickly becomes an intuitive one on the iPhone 4S too. Inside, alerts are organized by app; in an improvement over Android, you can clear all alerts for a specific app – e.g. calendar reminders – rather than Google's all-or-nothing approach, though Apple won't let you selectively hide notifications within each app category.
The new notifications show up on the Lock Screen, too, each acting as a shortcut that when swiped drops you into the relevant app. You can't clear them from the Lock Screen, however; to do that you need to unload the iPhone and pull down the Notifications Center. Overall, it's a vast improvement over previous versions.
To repeat, though, iOS 5 brings plenty more to the table and it's worth reading our full review to get to grips with everything on offer.
Camera
Apple is keen to highlight how popular the iPhone has become as the camera-of-choice for the mass market, with usage overtaking both point and shoots and DSLRs on online gallery service Flickr. The iPhone 4S, therefore, takes photography a whole lot more seriously, with a new 8-megapixel sensor stepping up from the 5-megapixels of its predecessor.
Sample video:
[vms 98da20044041262b3ac7]
As any shutterbug knows, megapixels alone don't tell the whole story: there's magic in the design of Apple's camera too. The sensor itself is – at 1/3.2-inches – the same size as that of the iPhone 4, but uses an improved Backside Illumination system to increase the amount of light that actually gets picked up. Then it's paired with a five-element custom lens assembly, which promises more sharpness and overall accuracy in the final frame. The aperture has also been refined: down from f/2.8 in the iPhone 4 to f/2.4 in the iPhone 4S. Again, that's about increasing the amount of light that can make it through to the sensor. Finally, there's a new, advanced hybrid infrared filter, for better colors.
The "eye" of the camera is one half of the equation: the "brain" is the other. In the iPhone 4S' case that's the image signal processor in the Apple A5 chip, one, which the company reckons, is on a par with what you'd find inside a dedicated DSLR. Not only is it responsible for the overall quality of the recorded photo, but the speed at which the photo is processed and saved.
Does it all work? You bet it does. There are two noticeable improvements – quality and speed – and the best thing is that they're clearly evident from the start. Sharpness and detail are significantly boosted in the iPhone 4S when compared to what the iPhone 4 can achieve; there's less noise and less color bleed evident. Aberrations such as fringing around the edges of the frame are cut right back, a benefit of that five-lens array.
Another video sample
[vms 07526da55a679f0332de]
In brightly lit environments there's less over-exposure; in darker scenes the iPhone 4S is less prone to crunchiness in shadow areas. We've been able to shoot low-light images without resorting to the single LED flash, and still make out detail thanks to the boosted sensitivity. Apple says colors are 26-percent more accurate now, thanks to the work that's been done on the processing algorithms, and while we can't exactly put a number on it ourselves there's certainly a more natural feel to images taken with the iPhone 4S.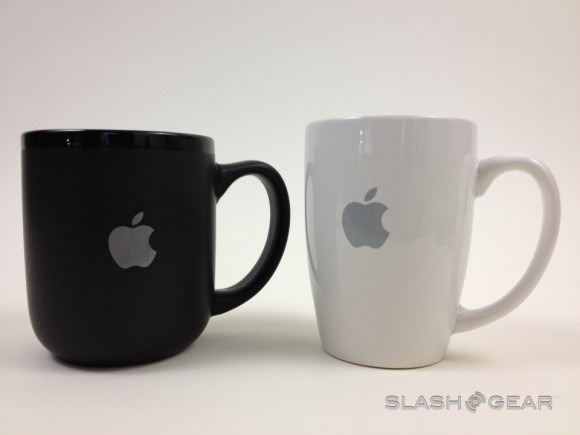 It's not just stills, either. Video capture is now supported at 1080p Full HD, up from the 720p of the iPhone 4, and makes the most of the larger aperture, improved backside illumination sensor and greater processing abilities of the A5 chip. Real-time digital image stabilization is now offered, smoothing out your shaky hand, and there's tap-to-focus which reacts swiftly as well as automatically adjusting exposure. Behind the scenes, Apple has used "temporal noise reduction": basically, each frame of the footage is compared for glitches, noise and other unwanted blemishes, allowing them to be ironed out seamlessly.
The result is video you might not think has been filmed on a phone. One of the issues users often experience when filming on their handsets is jerkiness in the final clip, with the quest to make a lighter smartphone also creating one which is too easy to move around in video mode. Apple's digital image stabilization does a great job of smoothing things, though, without leaving things over-processed. Add in the on-device editing – either basic trimming as standard, or using the optional iMovie for iPhone app – and the iPhone 4S proves itself more than worthy of a place in the photographer's pocket.
Speed is the other half of the equation: after all, a good photo or quality video clip is no use if you missed the subject waiting for the app to load. Apple has put the camera shortcut straight on the lock screen in iOS 5, or you can access it by double-tapping the home button, and claim it takes 1.1s to be ready to shoot the first image. We didn't pit it against a stopwatch, but side by side with rival devices like the Samsung Galaxy S II the iPhone 4S is definitely faster. Equally useful is the pared down time between shots – time in which the A5 chip does its work crunching the image and saving it – which is a back-to-back 0.5s. Again, there's a noticeable difference between the iPhone 4S and its rivals.
The front-facing camera is the only thing unchanged, remaining VGA resolution where rivals have stepped up to as much as 2-megapixels. In practice, with the main use being FaceTime video calling (and video calls in other apps, such as Skype) an excess of pixels aren't really necessary. We're happy with Apple focusing its attention on the main camera, which gets far more use for most people.
Multimedia
As before, multimedia content is not in short supply, with Apple's iTunes store offering music, films, TV shows and ebooks for purchase and, in some cases, rental. New, however, is 1080p Full HD output support, via the Apple Digital AV Adapter ($39) or Apple VGA Adapter ($29), where the iPhone 4 was limited to 720p. Where the older handset could only output video, there's now video mirroring on the iPhone 4S, so you can see and control playback on both the smartphone and your HDTV, monitor or projector simultaneously.
iOS 5 brings AirPlay Mirroring, too, as the name suggests an update to the original AirPlay music streaming to add wireless video playback as well. Quality is limited to 720p HD, rather than 1080p, but if you've got a second-gen Apple TV it's a fast way to get your purchased, rented or filmed movie clips showing up on the big screen. Using it is as straightforward as tapping the AirPlay option in the playback menu, and then selecting your Apple TV once the scan has finished.
The other big addition with iOS 5 is iCloud, particularly iTunes in the Cloud. We've covered the streaming media services comprehensively in our iOS 5 review, but the takeaway is that Apple's new cloud-based services do a great job of shifting music off your phone and onto remote storage. Still, with the 1080p Full HD support – both for output and camcorder recording – the new 64GB iPhone 4S is a welcome addition to the range. Storage options start at 16GB, and as always there's no memory card slot. Unless price is an extreme limiting factor, or you're convinced you'll need little local storage for video, we'd opt for the 32GB iPhone 4S at least.
Phone and Battery
Where once there were separate GSM and CDMA versions, now there's a single "World Phone" iPhone 4S to rule them all. The new handset offers quadband UMTS/HSPA (850/900/1900/2100) as well as CDMA EV-DO Rev.A (800/1900) which means the same model will support 3G voice and data on AT&T, Verizon and Sprint in the US, as well as networks across Europe and Asia.
The change is of most use to CDMA subscribers, who can now roam internationally onto the more common GSM networks. For GSM subscribers, however, the benefits are less tangible: there's no roaming for an AT&T iPhone 4S onto Verizon or Sprint, for instance, nor onto CDMA networks abroad. Instead, the smartphone will use GSM carriers. Apple will offer the iPhone 4S unlocked and SIM-free in the US from November – sales have already begun of the unlocked version elsewhere – but any network jumping will again be limited to GSM.
Apple has ignored LTE in favor of HSPA+, with support for up to 14.4Mbps downloads and 5.76Mbps uploads, network depending. Based on our experience with LTE Android devices that's a sensible choice: the 4G technology adds bulk and drinks power, resulting in chubby phones with runtime severely curtailed if you take advantage of higher speeds. Throw in limited global LTE coverage and Apple's mass market target audience and that's a compelling argument to wait until fourth-gen wireless matures.
What you do get is a freshly redesigned antenna, or more accurately two of them: both can be used for transmitting and receiving. The pair can also be switched between mid-call depending on which the iPhone 4S decides will give better reception. In practice, we had no issue holding long voice calls without any drops, glitches or background static. On the Verizon review unit Apple provided we saw EV-DO Rev.A data rates pass 1Mbps and peaking at over 2Mbps; in contrast, other Verizon handsets using the same network have averaged 800KB/s.
Battery life, meanwhile, has also impressed. Apple quotes up to 8hrs of 3G talktime or 14hrs of GSM talktime, up to 200hrs standby, up to 6hrs of 3G browsing or 9hrs of WiFi browsing, up to 10hrs of video playback or up to 40hrs of audio playback. Real-world use will be a combination of each of these, naturally.
Still, with very heavy use, including over five hours of constant play, an hour of talktime, everything set to push, auto-upload of images and video to Google+ and more, along with almost seven hours of standby, the iPhone 4S was down to 12-percent. That's an admirable worst-case scenario for a power-user: we expect the iPhone 4S to deliver 7-9+ hours of active use under normal conditions, certainly sufficient for a full work day.
Wrap-Up
It's a testament to the iPhone 4's abilities that it could still hold its own against rivals – for consumers and reviewers alike – more than a year after its release. If challengers from the Android or Windows Phone camps were beginning to catch up, then the combination of the iPhone 4S and iOS 5 have comprehensively shifted the benchmark forward.
Wisely resisting the urge to change design for the sake of change, Apple has focused its attention where it will count the most: creating a longer-lasting smartphone that takes better photos, runs apps more smoothly and helps people efficiently manage their mobile lives whether they're within cable's reach of their home or office or otherwise. Meanwhile, Siri proves that the company still has what it takes to deliver game-changing functionality.
There will undoubtedly be smartphones with faster processors, or more megapixels to their cameras, or high-speed 4G connectivity, or bigger, better resolution displays, but it's difficult to imagine any of them competing with the joined-up ecosystem Apple now offers. Challenging the iPhone isn't just about creating one single, better smartphone, but a portfolio of consistent products and services. The iPhone 4S may look the same as before, but it arguably represents just as much of a shift in the industry as the original iPhone ever did.