T-Mobile HTC One S Review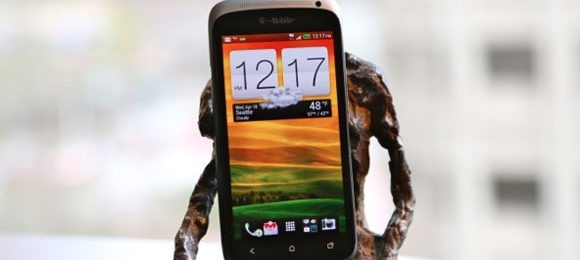 HTC's new One Series got off to a good start, and now the company has to do the same in the US. We've already reviewed the One S comprehensively in European form, back when the smartphone first wenton sale. T-Mobile USA's version brings much the same to the table, only with support for the carrier's HSPA+ bands. Read on to find out whether this is the One phone you should be buying.
Beyond the radio changes, and some different software preloads, HTC is offering the same device in Europe and North America. That means the same 4.3-inch qHD 540 x 960 AMOLED display, same 8-megapixel main camera with a backside-illuminated sensor and Full HD video recording, and the same Android 4.0 Ice Cream Sandwich complete with HTC's own Sense customizations.
[vms 31919438fcfc6bd5f199]
T-Mobile HTC One S Unboxing and Hands-on
Coming from the Galaxy Note, which has – along with an iPhone – become my daily device, the 4.3-inch One S feels a little on the small side. Still, if you're not spoiled by the 5.3-inch Samsung then the HTC might not feel so pokey. Pixels rather than inches are the key shortage: a 720p display running at 1280 x 800 would've made for a smoother, more detailed display than the qHD HTC opted for, though there's no denying the warmth and brightness AMOLED technology delivers.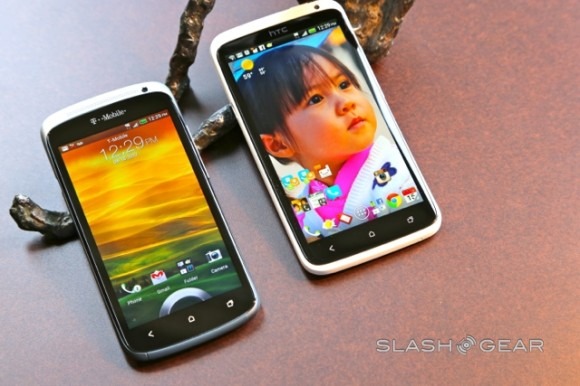 T-Mobile USA is on the back foot with 4G connectivity, only just starting to think about LTE. With its HSPA+ network, though, I've been seeing 8-10 Mbs downloads and around 1 Mbs uploads, along with the occasional much higher peak. Certainly, it's sufficient for streaming video, both YouTube clips and video calls using the front-facing camera.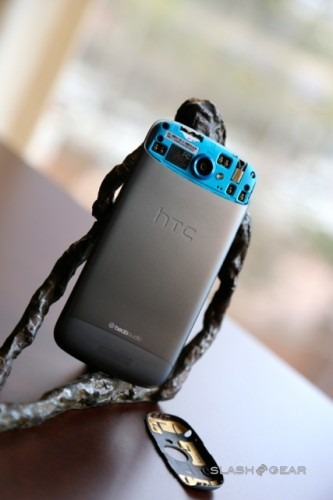 HTC is particularly proud of its industrial design for the One S, the thinnest smartphone in the company's range to-date at 7.8mm deep. The chassis does feel somewhat slippery, however, though HTC says its use of aluminum should mean the One S can survive the odd drop should you fumble it. Still, it's more premium in feel than the plastic-bodied Note, and it feels less delicate than the iPhone 4S.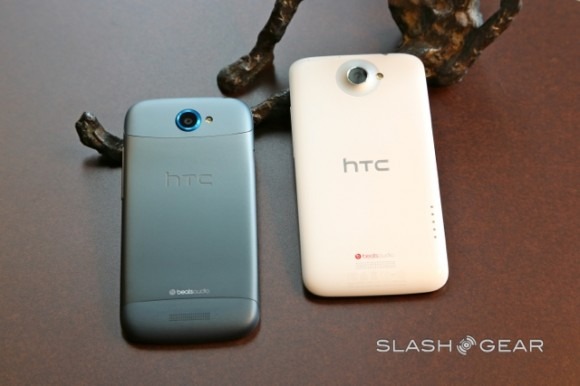 Beats Audio remains a contentious element of HTC's portfolio. On the One S, just as with other devices in the One Series, it's been expanded to deliver tuned audio to anything that can produce music or sound. In practice, your choice of headphones and the original quality of your source material probably has a bigger effect, and there's not much you can't replicate on a non-HTC device with some judicious adjustment of a media app's equalizer. The One S sounds good, yes, but not particularly better than other phones manage.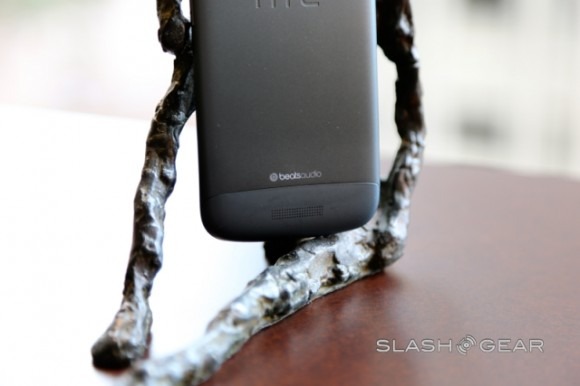 What is an improvement on previous HTCs is the camera. I've been critical of HTC phone cameras in the past, finding them to promise plenty on megapixels but deliver shots that are sub-par compared to Samsung handsets or the iPhone. With its dedicated HTC Imaging chip and a new, backside-illuminated sensor, the One S significantly raises its game.
[vms 51c63a55cdb8cb047fad]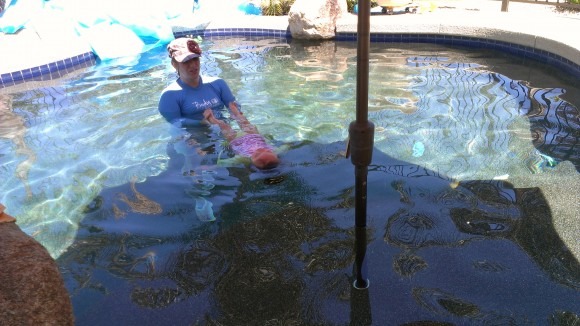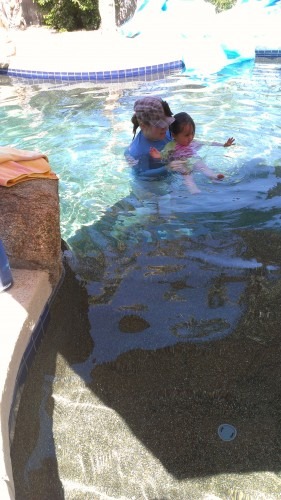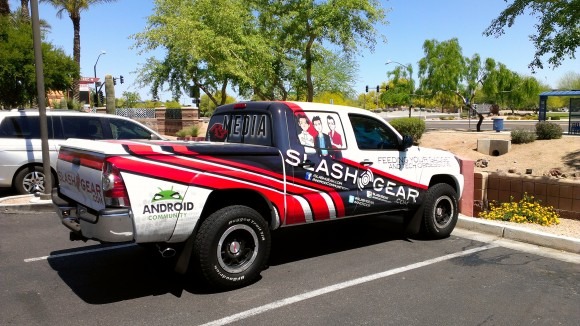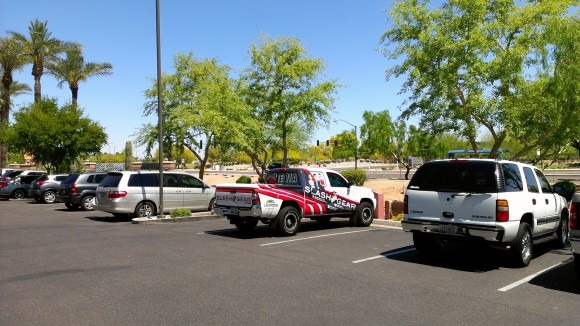 For a start, it's fast – the camera app itself loads more quickly than on earlier HTC handsets, and all the key controls are on-screen front and center. Actually taking shots is pretty much lag-free too, but unlike with Samsung's Galaxy Nexus the focusing can keep up with the capture. That means fewer blurry images, something you can definitely see if you hold down the camera button and pan a little in continuous shooting mode.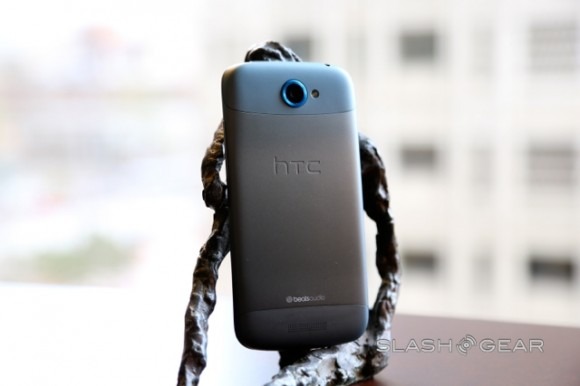 With so many OEMs offering Android devices, it can often come down to the quality of the smaller tweaks each makes: HTC's support for taking 1920 x 1080 stills while video recording, for instance, which means fewer of those "should I film or should I shoot?" moments. That, with the speed and the image quality, have made the One S the camera I've been reaching for first during my testing.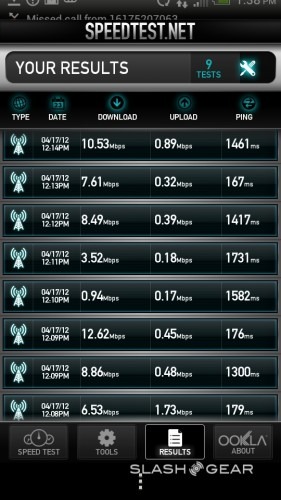 "During your review of the HTC One S, you may have noticed speeds inconsistent with your past experience on our HSPA+ 42 network. These are not the speeds consumers will experience – your pre-launch device needs to be provisioned today to provide access to T-Mobile's HSPA+ 42 network. This provision will be active on consumer devices at launch." – T-Mobile Spokesperson
Sense otherwise is a mixed bag, in my opinion. HTC had been weighing down its phones unnecessarily in 2011, and the chopped back version on the One S is definitely an improvement on that. What I'm not convinced over is whether Sense still has a place on Android phones. Ice Cream Sandwich was such a considerable step up from Gingerbread and versions before it, there's a simplicity and a cleanness that's lost with HTC's custom skin.
Sure, the widgets are slick and, with the exception of some odd button placements caused by HTC's insistence on dedicated hardware keys for back, home and app-switching, generally gel together well, but there's no real point where they do significantly, compellingly better than core Ice Cream Sandwich. One of Android's advantages has always been its potential for customization – changing the OS if it doesn't suit you – and I'd rather see Sense offered as an option than forced on every user.
Sense may be a matter of taste, but T-Mobile's uninstallable junkware really doesn't have a place on the One S. The carrier preloads multiple apps and portals: 411 & More, Angry Birds Space, Game Base by T-Mobile, Slacker Radio, T-Mobile Mall, T-Mobile Name ID, T-Mobile TV, Visual Voicemail, Mobile Hotspot, More for Me, Music Hub and My T-Mobile, many of which replicate native Android or Sense functionality. So, the T-Mobile Mall offers access to downloads that you could find in the Android Market, while the carrier's Music Hub sits alongside HTC's far preferable music app.
With AT&T confirming that the HTC One X will arrive on its network come May 6, the big question is whether to opt for the One X or T-Mobile's One S. Both will be using the same processor, though AT&T will pair it with LTE while T-Mobile customers make do with HSPA+. With AT&T still in the early stages of rolling LTE out, however, that might not make such a significant difference to everybody: if you're covered by T-Mobile's 21Mbps or 42Mbps service then the One S can still suck down data with the best of them.
Big phones, like the Galaxy Note, remain outliers on the market. Even the One X is going to be too large for many, its 4.7-inch display delivering 720p resolution but demanding big pockets and, it has to be said, a fair amount of battery life too. The HTC One S is more of a compromise, true, but one which still delivers speed, longevity and construction that belies its mid-range ambitions. For those reasons alone, it deserves to be T-Mobile USA's best-seller.