HTC One S Review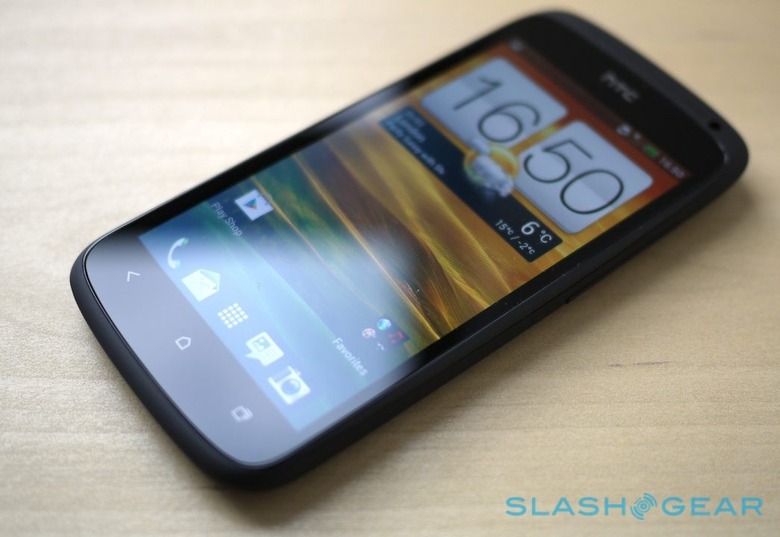 The HTC One S may slot into the midrange in the company's 2012 line-up, but HTC knows that it needs more than just average if it wants to reclaim its position in the smartphone segment. To do that, the One S delivers a slimline metal casing and ticks the big consumer draw elements of camera, screen and speed, with 8-megapixels, a crisp AMOLED display and 1.5GHz dual-core chipset brought out to play. Question is, does the One S deliver enough to distract from the heavyweight of the mainstream models, Apple's iPhone 4? Check out the full SlashGear review after the cut.
Hardware
The One S' slimline form-factor belies its 4.3-inch display, and indeed HTC tells us that – at 7.8mm thick – it's the company's thinnest phone to-date. That fact, paired with a narrow (65mm wide) and relatively long (130.9mm) body, makes for a phone that feels great in the hand, slim and sturdy thanks to the metal construction. Whereas HTC turned to polycarbonate to keep the One X's weight down, the 119.5g One S is clad in metal, and it feels every inch the premium product.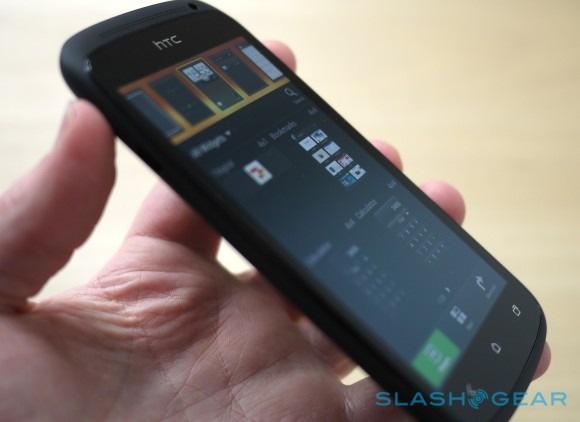 HTC is offering two finishes for the casing, either a graduated metallic green or, as is the case with our review unit, a so-called micro arc oxidized shell that has been heat-treated so as to be scratch resistant. Scrape up the rear panel with your fingernail and the marks just rub straight off, though our previous experience with a One S prototype suggests keys can still leave some noticeable marks if used in earnest against the phone.
HTC One S video review:
[vms a789d13b722cc5c95583]
The display itself is an AMOLED panel running at qHD 540 x 960 resolution. As with other AMOLEDs we've seen, viewing angles are broad and even with the phone tilted at an extreme angle from you, on-screen graphics are still clearly visible and not color-inverted. Colors themselves are saturated and vivid, if a little pinkish when compared side-by-side with an LCD screen. While you've got it up next to the One X's 720p display, meanwhile, there's some noticeable pixel crunch around on-screen graphics, a compromise of resolution and price-point, but it's not something that you particularly notice when faced with the phone on its own.
Underneath are three touch-sensitive buttons – back, home and app-switcher – since HTC refuses to get with the Ice Cream Sandwich program and go for on-screen virtual keys. On the top edge there's a mildly tricky to locate power/lock key, along with a 3.5mm headphone socket; the volume rocker is on the right edge, and the microUSB port is on the left. An LED notification light is hidden behind the drilled speaker grille, next to the 1.3-megapixel front-facing camera.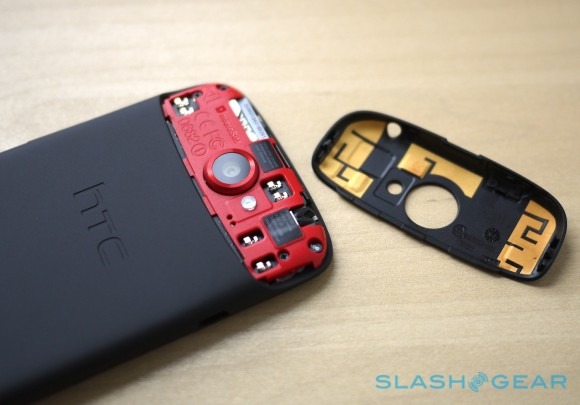 Like the One X, the One S uses a microSIM; that slots in behind a pull-off antenna panel surrounding the 8-megapixel main camera. HTC has finished the plastic underneath in bright red, a somewhat wasted effort since the only time you see it is when swapping SIMs. There's also no microSD card, with just 16GB of onboard storage to keep you going; still, HTC throws in a two year, 25GB subscription to DropBox that's activated when you first set up the phone.
Inside the One S there's a Qualcomm Snapdragon S4 1.5GHz dual-core processor, paired with 1GB of RAM and a non-user-accessible 1,650 mAh battery. Connectivity includes triband WCDMA/HSPA (850/900/2100) and quadband GSM/EDGE, along with WiFi b/g/n, Bluetooth 4.0 with aptX high-quality audio streaming, microUSB with MHL-HDMI with a (not included) adapter cable and DLNA support. There are also the usual sensors: GPS and a digital compass, a gyro sensor and g-sensor, and finally proximity and ambient light sensors. Unfortunately there's no NFC, however.
Software and Performance
Ice Cream Sandwich is the One S' snack of choice, clad in HTC Sense in its latest iteration. Android 4.0 has its charms, some of which – like the stark, Tron-esque UI – are covered up by HTC's efforts, and others of which are improved. The new widget manager is far better than Google's native implementation of tagging homescreen gadgets on at the end of the app menu, for instance. However, HTC's physical keys mean the Android contextual menu icon sometimes ends up floating on its own at the bottom of the screen, both wasting space and looking untidy.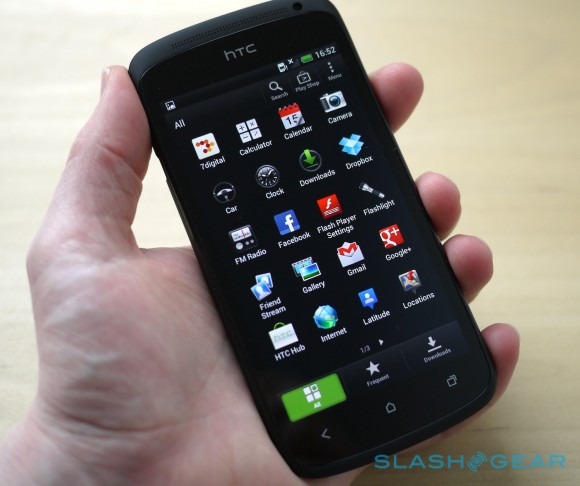 The widgets themselves have been boosted, greater in number now and including some useful additions. There are several calculators – each of which occupy an entire homescreen pane – and the Social Clock first seen on the HTC ChaCha and Salsa Facebook phones appears here too. A new Music widget shows recently played tracks complete with album art, and there are useful Notes widgets for quickly jotting down and reviewing text and audio reminders.
If there's a criticism to be made, it's the size of most widgets; HTC errs on the side of "big and bold" for the most part, which may prove a turnoff for those who like to pack as much information into their homescreen as possible. Up to seven panes can be used – fewer if you prefer it – with a pinch-gesture showing an overview of them all.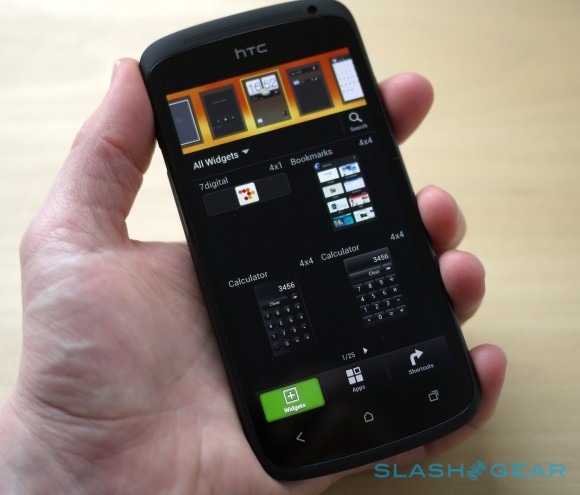 The usual Google apps are joined by HTC's own choice of preloads, including a modified Camera app, FM radio (relying on the headphones for an antenna), a Notes app that can sync with Evernote, SoundHound for identifying music, TuneIn Radio for streaming audio, the by-now traditional Teeter labyrinth game, and HTC Watch.
The Music app has been replaced by what's now more of a hub, pulling in shortcuts to all of the preloaded music services – such as local tracks and TuneIn Radio – and allowing users to add their own, such as Spotify or Pandora. Unfortunately this is really a launcher rather than a true amalgamation of different services: you can't, for instance, build a playlist of tracks from various sources, such as jumping between local content and streaming audio.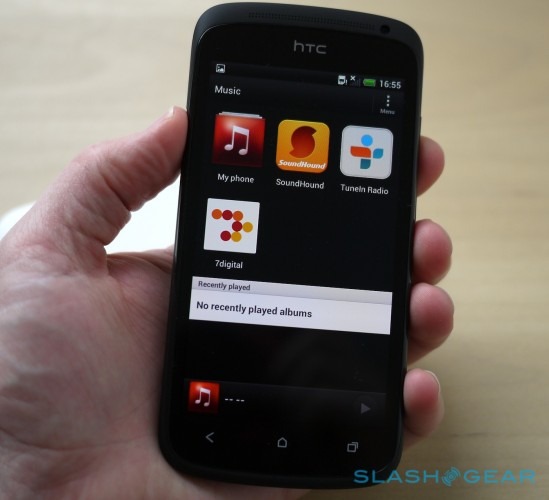 Performance from the dual-core processor is surprisingly good. We benchmarked Qualcomm's 1.5GHz Snapdragon S4 chipset using Quadrant Advanced, and it scored a hefty 4834. That's well in excess of the mid-2000s we've come to expect from last-gen Snapdragon S3 chips, and gives the One S sufficient grunt for mobile gaming and HD video playback. Both look great pumped out via the MHL-HDMI port – HTC doesn't include an adapter, mind – into an HDTV.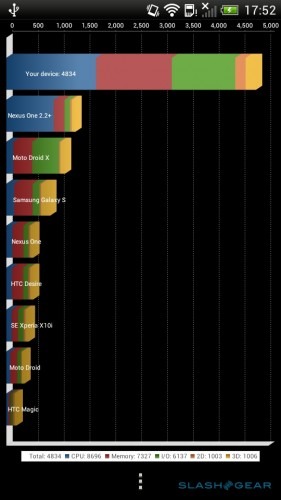 Camera
HTC's market research apparently told the company that the camera is the first thing smartphone buyers look at when they're picking a new device. The One Series should all look great on store shelf labels on that front, anyway, with the backside-illuminated sensor and wide-aperture lens, paired with HTC's own ImageSense processing chip.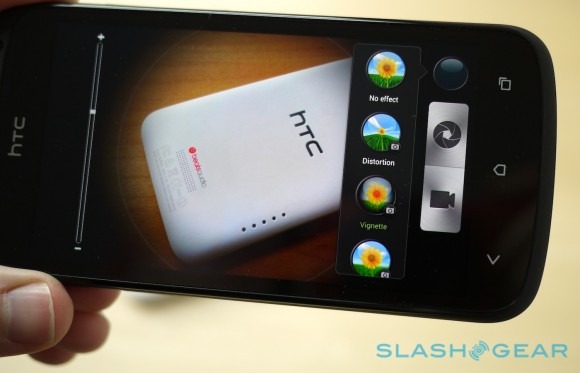 The One S shares the same camera specs as the One X, which means an 8-megapixel CMOS capable of 1080p video capture. In fact, thanks to persistent on-screen controls for video and stills, the One S can shoot Full HD video and take still images simultaneously. The UI has also gained a new photo effect control, with various Instagram-style filters of various degrees of mangling, while preset modes have new HDR, panorama and whiteboard settings, the latter useful for shots intended to be uploaded as Evernote notes. A slow-motion video mode is also on offer.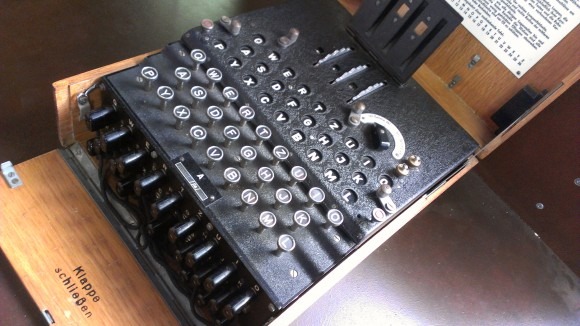 The end result is very strong, with bright and clean colors along with crisp detail and accurate brightness. Focusing is generally fast, though close-ups would sometimes prove blurry with the One S struggling to lock precisely. Rapid-fire shots are possible, keeping a finger pressed on the shutter release button grabbing frames as quickly as the phone can take them; when you're done, you get a slideshow of each image and can pick your favorite, optionally deleting the rest.
Video, meanwhile, shows a little of the blurring and tearing we've come to expect from cellphone cameras, but the colors are accurate and contrast good. Sound is recorded in stereo, with microphones at each end of the handset. The digital zoom trades, as you'd expect, distance for quality, and has a tendency to jump to its maximum rather than progress smoothly.
HTC loads a Movie Editor app, though you can perform basic trims directly from the gallery. Unfortunately it's not straightforward simply to link a few clips together: the Movie Editor insists on you choosing a theme and, while you can mute the background audio (or, indeed, choose your own alternative from local tracks) there's no way to turn off the animation and transitions.
Hooking up the One S to a computer offers the option to mount it as an external drive, which worked with both Windows and OS X machines. Alternative there are the usual uploading options, including sending clips directly to a Dropbox folder.
Phone and Battery
The One S offers solid audio, with the earpiece sufficiently loud though the speaker could be stronger for our tastes. HTC uses the dual microphones for noise cancellation in calls, and it works well. The Beats Audio, meanwhile, does its usual trick of emphasizing the bass; HTC's bundled headphones are mediocre, though we're expecting to see some special editions that package Beats-branded headsets with the One S.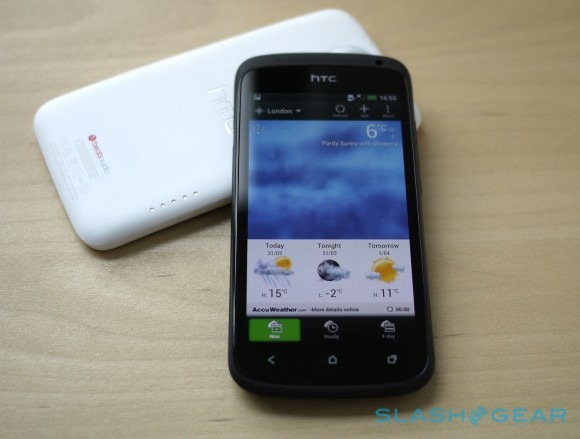 HTC has played surprisingly coy with battery expectations; the company's spec sheet for the One S doesn't even mention talktime or standby predictions. That's perhaps in recognition of the fact that most users aren't judging longevity solely on calls any more. With push email turned on, Google+ uploading photos automatically in the background, some browsing and Google Maps use, some media playback and photo/video recording, the One S lasted a full day with some room to spare. That's with the display set to automatic brightness and a mixture of HSPA+ and WiFi connectivity.
Wrap-Up
It's tough not to like the HTC One S' physical feel. The design is subtle and discrete; it's more how the smartphone feels in your hand that proves alluring. HTC's metal-bodied phones have always felt sturdy, but the combination of sub-8mm thinness in a flex-free chassis add up to a device that feels more of a premium product than the true One X flagship manages.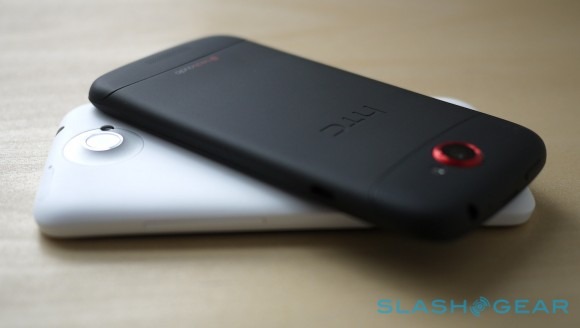 That's not to say there aren't compromises to be made. The AMOLED screen is clear and highly usable, but HTC had the chance to push the One S well ahead of the pack by opting for 720p resolution, and in comparison the qHD that was settled upon feels just average. It's a perfectly fine display, but nothing more than that. No NFC seems short-sighted, too, and what we find subtle about the design, others might consider simply dull.
Nonetheless, for the midrange, this is an excellent smartphone. The dual-core processor and 4.3-inch display toe a delicate balance between performance, usability and power consumption, and do so well, and there's no escaping the high-quality hand feel. Sense 4.0 retires many of the elements HTC had gradually bolted on and left us feeling cold over, and the company apparently has big plans for HTCSense.com online by way of cloud services. The quadcore One X will gain the lion's share of attention, yes, but the One S is the mainstream device that should go a long way to changing HTC's fortunes in 2012.