Today we take a look at a case from Pelican, a group known for their excellence in protecting electronics of all types, here taking on the iPad with model i1075. What you'll see here is the Pelican brand once again representing itself with top-notch construction and finely tuned compartmentalization inside this case for everything you could possibly want to work with for your iPad, iPad 2, or iPad 3. We've taken a look at the case with the 3rd Generation iPad from 2012 with Retina display.
This case has the ability to be dunked in three feet of water or dropped from three feet in the air down to a hard surface of any kind with the contents of the case-these including your iPad, cords, keyboard, and more, suffering no damage. As it turns out, upon getting a bit more daring with an accidental 4 foot drop we found the same to be true of the case and its contents with no damage whatsoever, but stick to the spec sheet if you plan on testing this case's limits (as always!)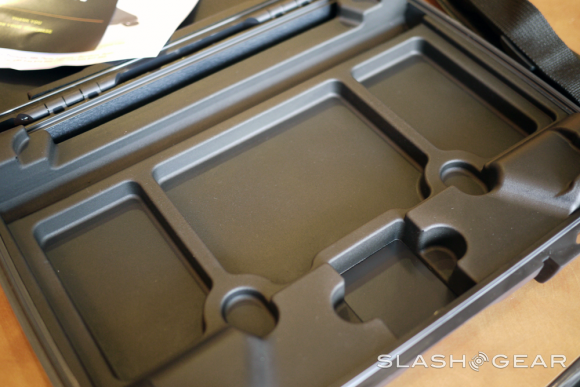 The case is big enough to carry the equipment you need to work with your iPad and doesn't waste a whole lot of space on much else other than a bit of padding. It seals tight so you'll not have to worry about any kind of atmospheric damage or, again, water, and the whole case is "crushproof." Truth be told we're not going to risk driving over an iPad no matter what kind of case it's in, but the toughness of this case can indeed only be compared to the rough and tumble nature of the G-Form Extreme Portfolio.
Pelican provides a much more real-world bring-anywhere sort of container here, complete with space for more than just the tablet. You can place your bluetooth keyboard in the case, cords, and Apple power converter too. Toss your earbuds in the case as well for good measure. This case also comes with a shoulder strap so you can carry the whole thing around on its own with ease.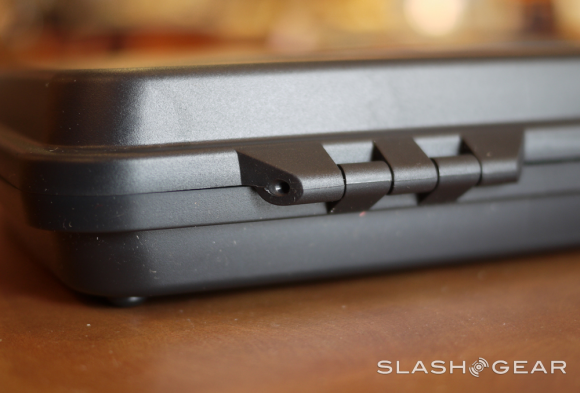 You can pick this case up from Pelican right now from several fabulous outlets for right around $45 USD online. Check out the Product Page at Pelican and snap up a case from your favorite accessories outlet today!