Samsung Focus 2 Review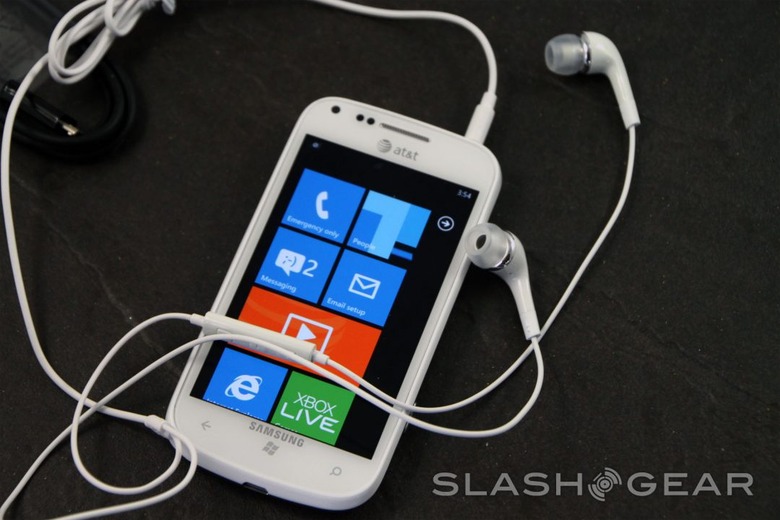 AT&T has no shortage of value-priced phones, and just lately, a pretty good selection of 4G LTE devices as well. But the two haven't crossed over much yet, and the ranks of Windows Phone 7 devices are a little slim as well. Happily, all three of these categories can add the Samsung Focus 2, which goes on sale starting today for $49.99 with a two-year contract. Is it worth your hard-earned greenbacks? Let's find out.
Hardware
Samsung has become surprisingly adept at putting out quality smartphone hardware, even on the low-end of its range. In general build and quality, the Focus 2 feels like a shrunken version of the white Galaxy S II: compact, light, glossy and very solid. The hard plastic shell isn't the thinnest available, but there's nearly zero flex, and its gentle curves feel comfortable in the hand. Controls are found mounted within the silver ring surrounding the phone: volume on the left side, power and two-stage camera button (yes!) on the right.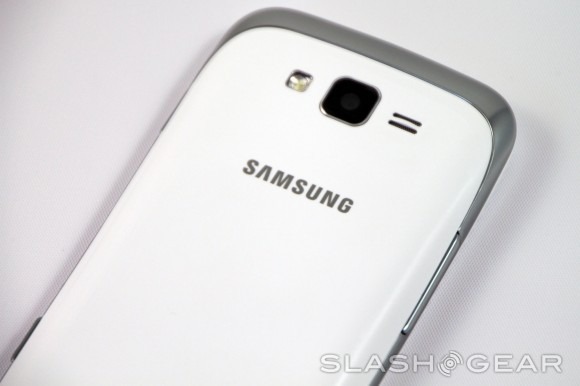 The front of the device is dominated by a 4-inch, 480x800 Super AMOLED display. Margins on the side are small, but fatten out on the top and bottom to accommodate the speaker, front-facing camera and Windows Phone controls. The screen itself is rather typical of Samsung – if you like bright, saturated colors, you'll be right at home, but if you're more used to a 720p display or can't stand the slight fuzziness of PenTile panels, you probably won't be convinced.
Around the back you'll find a battery door that uses Samsung's "snap-on" technique, beneath which is the 1750mAh battery, MicroSIM card slot and not much else. The 5.0 megapixel camera sits next to a tiny speaker. There's a clever little loop in the speaker grill that pushes up the back of the phone about a millimeter – this ensures that there's always some space between the back of the phone and a flat surface for speakerphone or video calls. The speaker itself is a little weak, but not nearly so much as some of the others I've seen, such as the Galaxy S III.

Under the hood are some respectable specs, even if they won't set the world on fire. A 1.4ghz single-core processor is paired to 512Mb of RAM – not the best out there, but as we'll see later, plenty for Windows Phone 7.5 Mango. Internal storage is just 8GB, which you'll have to make due with, since the Focus 2 lacks a MicroSD card slot. Naturally it's got all the wireless bells and whistles with WiFi and Bluetooth accompanying 4G LTE. In the box you'll get the standard wall-wart and data cable combo, plus a surprisingly nice headset with in-line music controls that matches the phone's glossy white finish.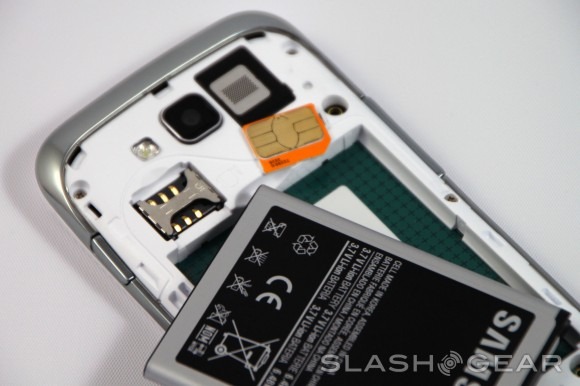 Software
If you've seen one Windows Phone, you've seen them all, at least from a software perspective. Aside from AT&T's rather annoying additions (U-Verse, Navigator, Yellow Pages and more, all of which can be uninstalled) there are no surprises here. If you're not already familiar with Mango, check out our review here.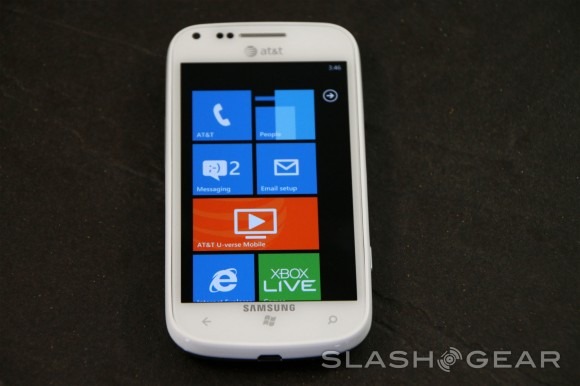 The Focus 2 handles Mango with aplomb, even as a budget phone. Navigating the slick and unique interface was quick and fluid, and I didn't start noticing any slowdown until I began running dozens of apps at once. Speaking of apps, there's nothing to be done about the lack of them on WP7. While you should be able to find utilities for most tasks, the absence of big names like Pandora is hard to overlook.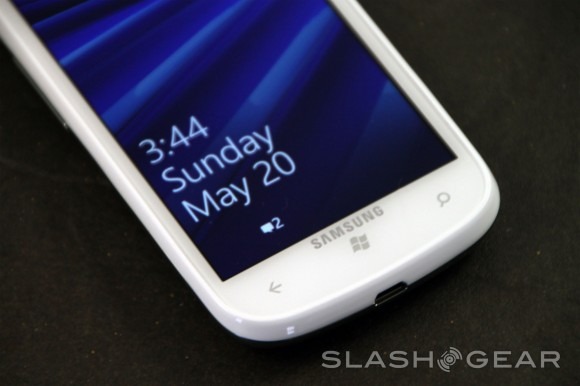 Those who are familiar with Windows Phone, or perhaps more likely at this price point, those who haven't used a smartphone before, will not be disappointed. If you've been spoiled for choice of apps on Android or iOS, or you just don't live in a Windows world, you may want to look elsewhere. WP7 Mango is undeniably beautiful and it'll handle all the basic tasks of the other big players, but a platform lives and dies on its software support.
Camera and Media
The 5-megapixel camera on the Focus 2 is pretty much what you'd expect: reliable enough for candid snapshots, but "serious" photographers (if the term can be applied to mobile phones at all) will be better served elsewhere. Even in good lighting, I found myself having to adjust the white balance settings for shots where the sun wasn't directly visible. Colors were erratically over-saturated or muted.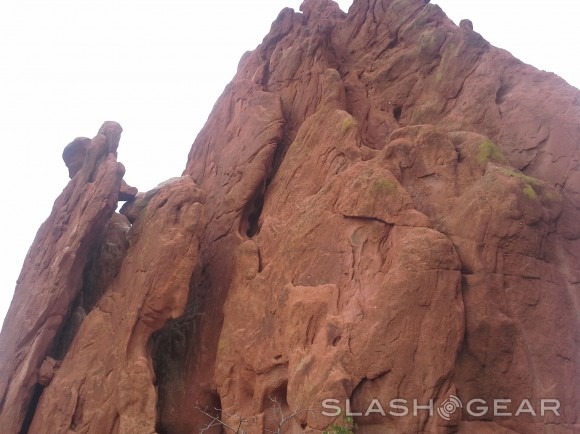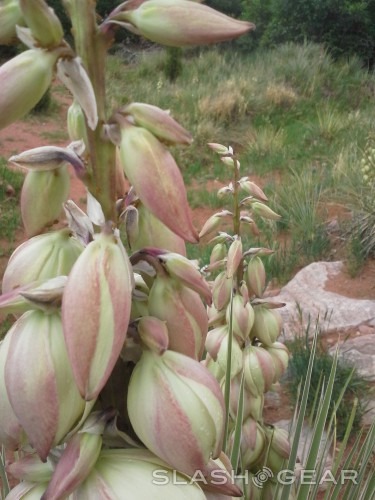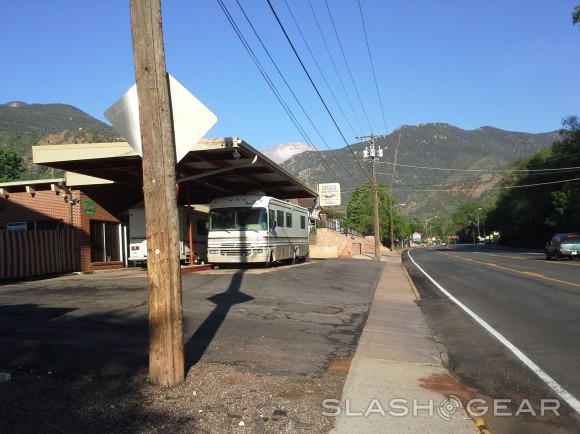 Video is likewise lukewarm. With plenty of lighting the 720p sensor does well enough, but you'll see some banding when moving around (and with a phone this light, it tends to happen a lot). The VGA front-facing camera is suitable only for video chat – self-pics will turn out better with the rear camera and a little guesswork.
All that said, the two-stage camera button is a fantastic addition (though standard on Windows Phone 7 devices). The shutter is quick to focus and it activated when pressed and held, even when the phone is off. I do not exaggerate when I say, I wish every single smartphone had a dedicated camera button, even when the camera itself is nothing to write home about.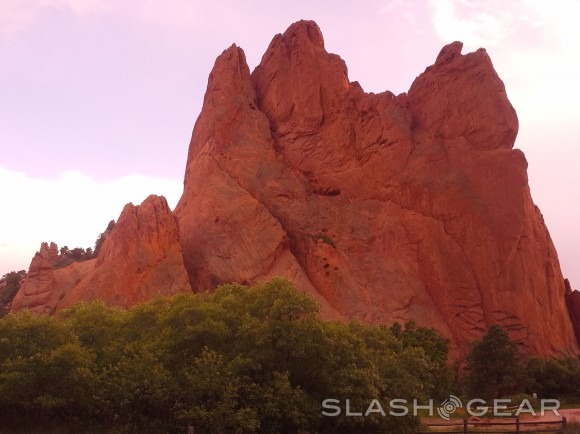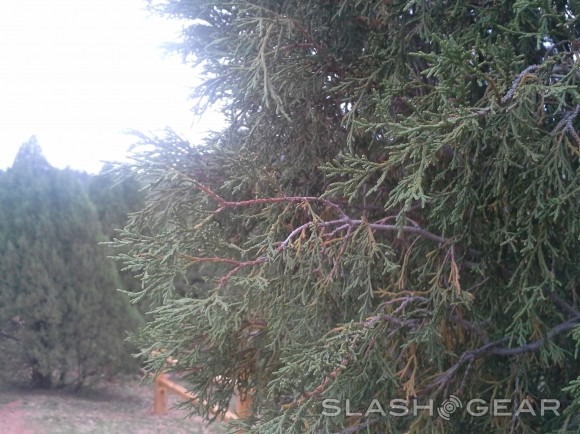 Music is a standard experience, even if it is a little weak coming out of the phone's speakers. It's a good thing, then, that the pair of headphones included is a step above the general lot, with easy-to use in-line controls and a microphone. It's nice to see this inclusion, which is all too often absent on more expensive devices. Video plays well enough, though if you're constantly browsing YouTube or the like, you'll want something with a larger screen.
Battery and radio
The 1750mAh battery on the Focus 2 is something more usually found in a much larger smartphone. The combination of an efficient screen and WP7's generally un-demanding workload mean that the Focus 2 can ho surprisingly long without a charge. Despite some pretty heavy browsing and talking sessions, I couldn't drain the Focus 2 to less than 40% of its capacity over a 12-hour workday. Those of you who are frustrated with puny run-times shouldn't have a problem here.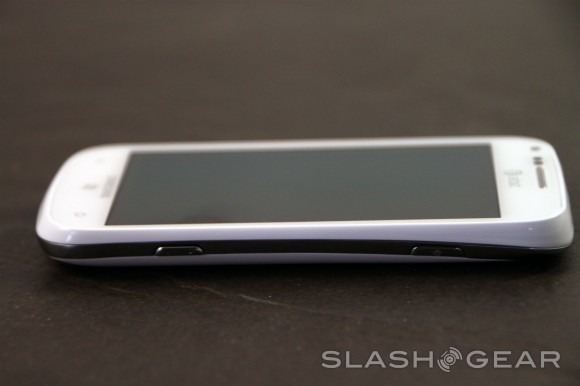 Likewise, the call quality on the Focus 2 is surprising. Speaking with friends and family member across the country was sharp and clear, despite the generally spotty coverage in my mountainous area. While I don't yet live in an AT&T 4G LTE coverage are, I was at full bars nearly all the time, though actual speeds were a bit disappointing in the 1 to 1.5mbps range, where other AT&T phones tend to get at least 2mbps.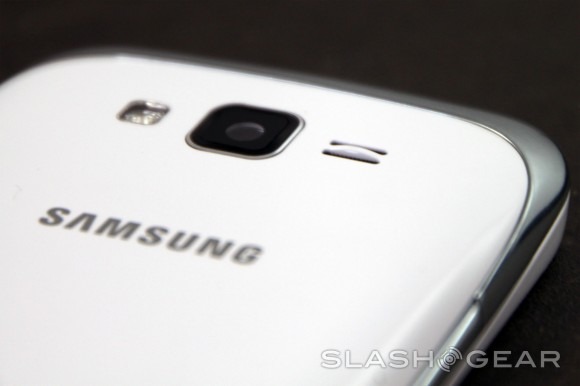 Value
The Focus 2 is undeniably a good deal at $50 on contract. The combination of solid specs, great battery life and good ergonomics would make it an instant recommendation... if it weren't for other AT&T phones too close to it in the price range. For $50 more you can get the excellent Nokia Lumia 900, which beats it in nearly every category and looks great to boot. If you're wiling to switch to Android, the 4.5-inch HTC Vivid is just $49.99.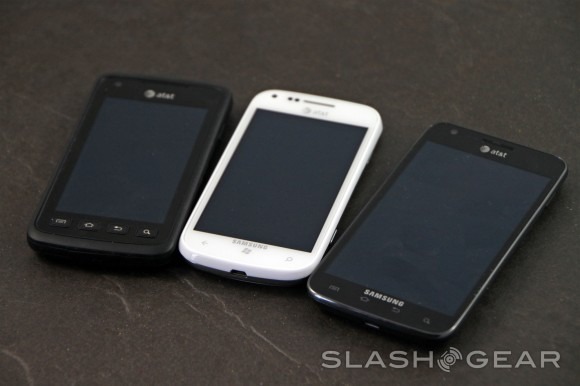 If you're in an area without LTE or you simply don't care about the faster data speeds, your options grow even more. There's the still-respectable iPhone 3GS, currently going for a dollar on AT&T's website, the original HTC Titan for just a penny, or the 720p LG Nitro HD for the same price. Don't get me wrong, the Focus 2 is a solid phone... but if I had my heart set on it, I might wait a couple of months for the price to drop to free or practically so.
Wrap-up
The Samsung Focus 2 is a very tidy device, and currently the cheapest phone on AT&T to combine LTE and Windows Phone 7. Anyone who purchases it won't be disappointed, especially those who require long battery life. That said, if a great camera or a big, high-res screen are in your list of must-haves, look elsewhere.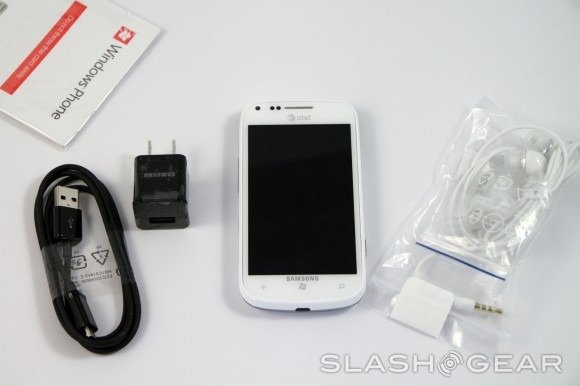 It's also hard to recommend the Focus 2 above the Nokia Lumia 900. The extra fifty bones is worth it in basically every category. Likewise, the other alternatives mentioned above can get you access to more apps (if not such a polished OS) for the same or less money. The Focus 2 is ideal for those who want to get into Windows Phone 7 for as little money as possible, without sacrificing build quality or an LTE connection. The phone is on sale starting today for $49.99 with a two-year contract.