AT&T Samsung Focus 2 brings LTE Windows Phone for $50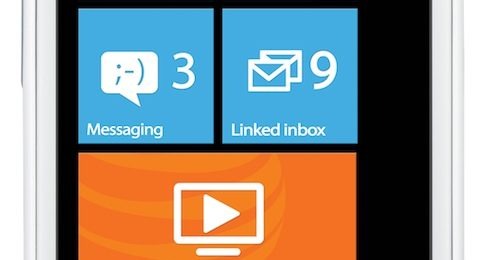 AT&T has outed the new Samsung Focus 2, a $49.99 Windows Phone packing 4G LTE and a 4-inch Super AMOLED display with a front-facing VGA camera. The latest in Samsung's Windows Phone 7 devices, the Focus 2 has a 5-megapixel main camera with 720p HD video recording, and will go on sale in the US on May 20 for under fifty bucks with a new, two-year agreement.
That undercuts the Nokia Lumia 900, also running Windows Phone and pairing it with LTE on AT&T's network, though the ecosystem of devices supporting Microsoft's OS is hardly saturated right now. The Focus 2 will be available in "pure white" only, and measures 10.98mm thick and tips scales at 4.3oz.
All of the usual Windows Phone functionality is present, such as voice control and Bing integration, and AT&T Is positioning the handset as a cheaper way for new owners to get on the smartphone ladder. Even by opting for a cheaper device, though, they're not exactly missing out: Microsoft's stringent specification control around Windows Phone devices mean a budget handset like the Focus 2 isn't much different from more expensive models running the same OS.
We've always been fans of Samsung's Super AMOLED technology, and the 4-inch form-factor has plenty of fans for its compromise between portability and browsing real-estate. The Samsung Focus 2 will hit AT&T on May 20, priced at $49.99.