House of Marley Redemption Song On-ear Headphones Review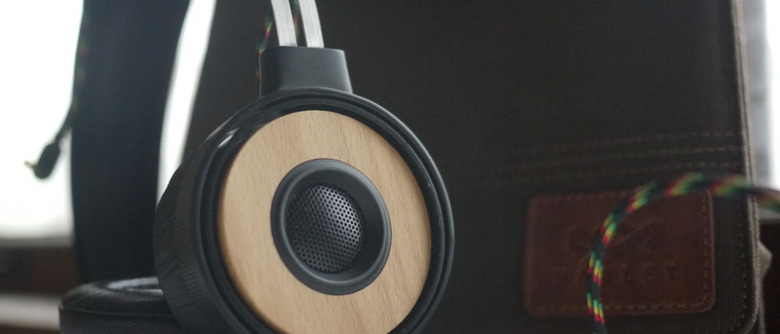 We've got our hands on the legacy of Bob Marley encapsulated in a pair of on-ear headphones, a pair by the name of Redemption Song. This pair of headphones is one of six different models available at the moment from House of Marley in the on-ear headphones category and have the same environment-friendly and premium features as the whole House of Marley line of phones: recyclable aluminum ring, recycled packaging, and an audio cord that's to die for. And the phones sound pretty darn good, too.
This particular pair of phones feature 40mm dynamic moving coiled drivers and 15Hz – 22kHz frequency response, the whole sound amalgamation proving itself to be a massive win in the face of what otherwise might have been dismissed by audiophiles as another "me too" celebrity headphone line. Unlike such lines as Beats and the 50 Cent line of SMS audio phones, the bass is not blown out of proportion and the entire development budget isn't wasted on branding power. Instead we've got a line of headphones, and more importantly here with this set a pair of headphones that not only keep the lifestyle and celebrity brand they're representing toned down to a classy level, they bring the headphones to a stylish place as well.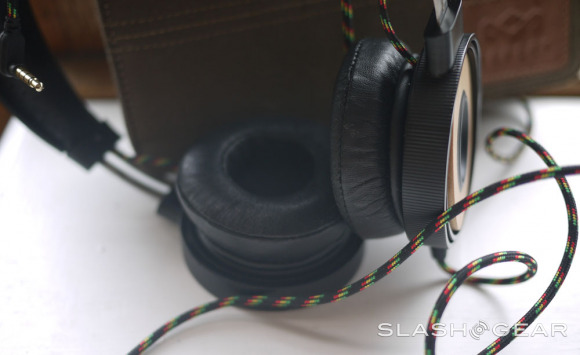 And it's not just in the looks – it's in the sound as well. Though it appears that each of the modern celebrity-endorsed headphone lines claim that they're made to the artist's specifications and therefor sound superior, I've never really believe it with any set of phones before these. These phones have slightly less than perfect highs, with the tops of some sounds jumping off a bit too early to impress, while everything below the highest of the highs sounds fabulous.
[vms bb2a95e79248486a5f6d]
I've never really been a fan of on-ear headphones before this Redemption Song House of Marley model, the phone pads being comfortable enough to leave on for long periods of time and the speakers high quality enough not to tear my eardrums asunder. The fit of the headphones around my head is precise, the quality of the hardware is excellent to the touch, and of course, the 52-inch fabric cord with integrated iTunes-friendly controller/microphone is fabulous. While some headphone companies blissfully forget about the cord part of the situation, House of Marley have created a cord that's so excellent it nearly steals the show away from the phones. It's right-angled 3.5-millimeter gold-plated connector brings the fury home for the total package.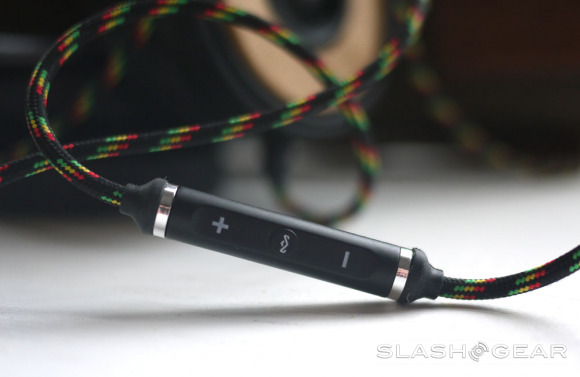 These phones are going to cost you $199.99 from the House of Marley online store right this second – making sure you've got model EM-FH023-HA when you check out. These are one of three topmost premium on-ear headphones the group has in their Freedom Collection – aimed at combining the good looks of the phones with superior quality audio. You can also check out the Jammin' Collection which cost about half as much and are more bass oriented and aimed at a wider release sort of situation.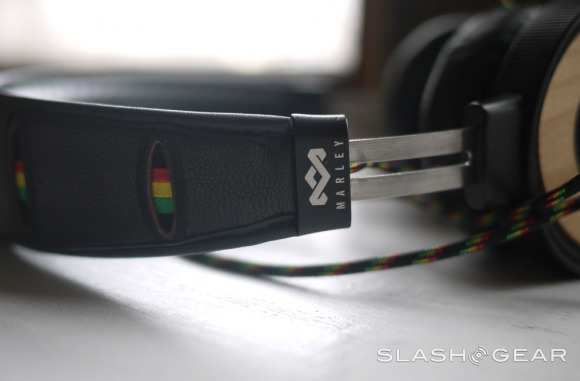 If you're into the style, grab these phones and run. There's simply nothing exactly like this combination of rasta style and high quality sound on the market right now, and though they may not satisfy the most god-level audiophile-minded folks out there, the 90% of the rest of us will be more than satisfied with how their namesake rings true. Play some Rastaman Vibration for the satisfaction of your soul and takedown of negative vibration when the music hits – irie!
BONUS: They come with an amazing canvas carrying case as well. Big up!