thinksound ms01 Monitor Series earbuds Review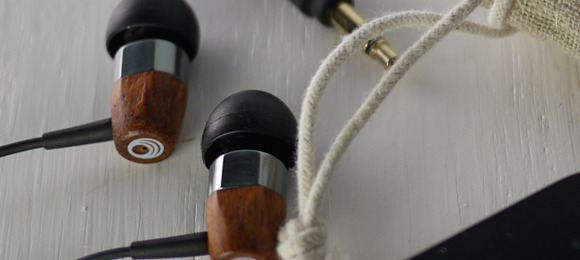 When you think of earbuds for listening to music and working with audio, you generally don't expect the kind of quality that thinksound presents here. What we've got here is a wooden pair of earbuds by the name of ms01, an entry into thinksound's monitor series. These in-ear earbuds each feature an acoustically enhanced 8mm high-definition driver, each with passive noise isolation to back them up – and that wood certainly warms up your world from the outside in.
This pair of earbuds is one of several created in collaboration between thinksound CEO and acclaimed Audio Engineer Aaron Fournier and a set of musicians all aiming to create a pair of earbuds with nothing less than a full range of sound and acoustics worthy of their end price. At $99.99 a pop, we'd expect nothing less than the best for our ears constantly bombarded by the evil of lesser sound-blasters. That's just what thinksound delivers, thankfully, and in the video you're about to see you'll hear just that.
[vms 2b85bd3f76e8ee7e5565]
What you're listening to in the back half of the video there is a new single from Jack White, a fellow you might recognize from the White Stripes, this music played from the audio jack of an iPhone 4S through the ms01 phones and the camera I'm using here: a Lumix GF1. So what you're hearing isn't exactly what you'll hear in the end, but you'll get an OK idea of how lovely the sound does hum. That said, you'll only really know how excellent these buds sound once you've got them on yourself.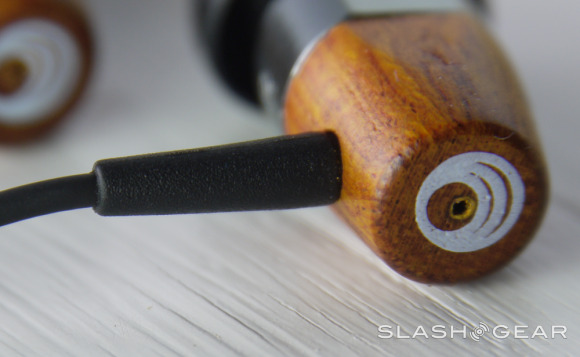 These 8mm drivers inside the phones are working at 18Hz to 20kHz frequency response, and when the buds are in your ears you've got passive noise isolation working for you so the sound you want to hear is basically all you'll hear. The first time I tried the ms01 buds out, the music I'd been listening to for months before came through in a while new way, at a whole new level of warmth and depth. These buds are without a doubt the finest set of in-ear earphones I've experienced thus far. I've not had this quality sound since I first set up my own pair of gigantic speakers to a record player from the 1980's – there's just something there that you can't get anywhere else.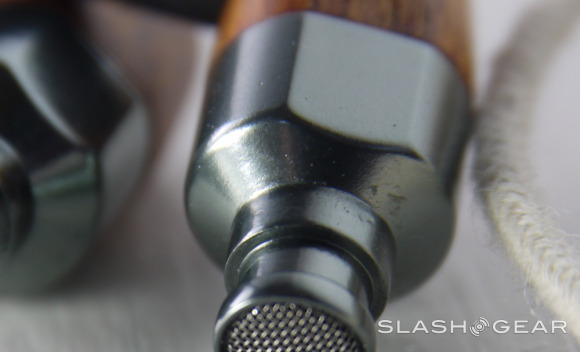 As far as the actual hardware in the buds besides the buds themselves, the whole setup is lightweight, the cords are PVC-free and "tangle resistant," and you get a pair of Active Lifestyle Ear Hooks to keep these phones in your ears if you're the type to have your head jamming around on a regular basis. If you're in the gym quite often, you'll also be glad to know that these buds are sweat-resistant.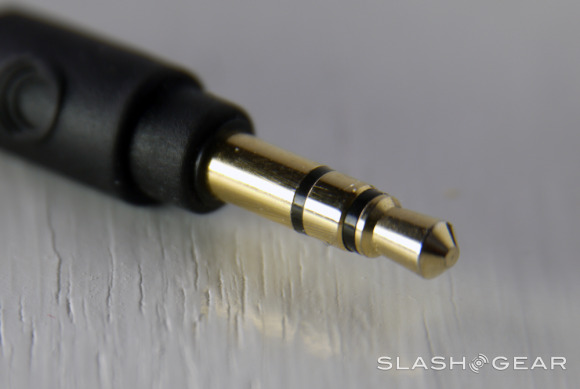 The plug is 3.5mm large and gold-plated, while the buds have four different sets of flexible silicon ear inserts for all your different kinds of holes. You get a cord clip and a cotton carrying pouch as well as a 1 year warranty to keep your brain at ease. As with all thinksound phones, these buds are made with a tiny eco-footprint and "green" in mind, the phones made of real wood taken from renewable sources, the packaging is made of recycled materials, and the packaging is completely bleach-free. There's no plastic bubbles, PVC, or gigantic packaging here.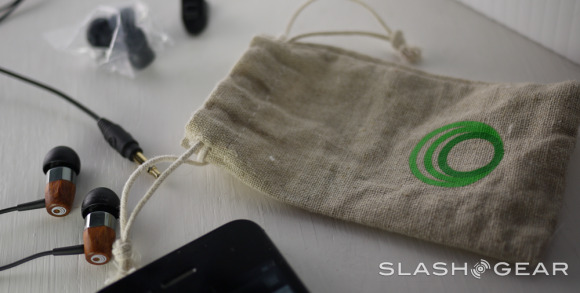 You can pick your own pair of these beasts up right now at the thinksound shop online at store.thinksound.com and check out the rest of their products while you're at it. You'll be dropping $99.99 for this set, then you've got the option to get extra buds and accessories along with them for a few extra bucks as well. Have at them!