CES 2013 wrap-up: Accessories steal the show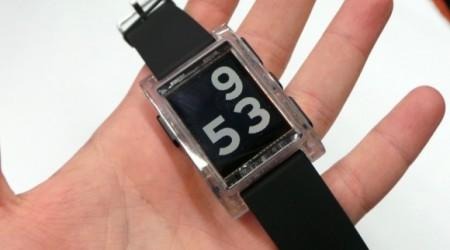 In some ways, one could argue that CES 2013 was really all about the accessories. Sure, a lot of companies where there unveiling new hardware, whether that hardware was a massive TV, a new gaming tablet, or a phone that has an eInk display on the backside, but there were more accessories than we care to count being shown on the floor. Each of these accessories seemed to offer something unique; each was newsworthy in it's own particular way. There were some that caught more attention than others, naturally, but nearly every accessory we saw is bound to get someone, somewhere excited.
We'll start with the Pebble smart watch, a device that had visitors to CES clamoring for a look left and right. The Kickstarter darling was on display at CES 2013, with SlashGear managing to secure some hands-on time with the device despite the chaos that seemed to follow Pebble everywhere it went. We also got the chance to sit down with Pebble CEO Eric Migocovsky to talk about what makes the watch stand out from the competition and why it became such a hit with Kickstarter users. The company also talked about developers, apps, and how its future proofing the device, along with revealing when Pebble will begin shipping out to consumers (spoiler: its ship date is right around the corner).
Pebble netted a lot of attention during the show, but there were a couple other watches that managed to stick out despite Pebble's presence. One of these watches was the the eInk CST-01, which has the distinction of being the world's thinnest watch (it looks pretty sleek too, if we do say so ourselves). Next we come to the Martian Passport Watch, which boasts voice commands and Bluetooth to allow for simple connectivity to your Android or iOS device. If you've been in the market for a new watch, CES 2013 offered a bevy of potential choices.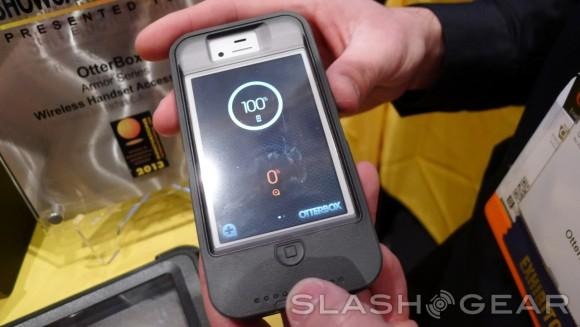 The same could be said for smartphone cases at CES 2013. It isn't much of a surprise that many of the cases we saw were for Apple's relatively new (but nonetheless incredibly popular) iPhone 5. Otterbox was on-hand to show off its new Armor series and Defender series, using Apple's latest iPhone to display them. Just the same, Pelican announced its first foray into the world of smartphone cases with its new ProGear Vault cases for the iPhone 5 and iPad mini. olloclip made itself stand out from the rest of the case manufacturers by offering one iPhone 5 case that has lens system, while Lifeproof was showing off a number of accessories for its iPhone 5 case, including a bright orange "Life Jacket" meant to keep your phone afloat if it ever goes overboard.
One of the coolest things to happen during CES 2013 was when the TATS CRU customized our Cygnett ICON cases right there in person. It wasn't all just about iPhone 5 cases, however, with Pelican showing off a pair of new cases for the Galaxy S III, and ONGUARD introducing us to a rather unique origami case for the Nexus 7 (though the origami case is also available for the iPhone 5 and iPad).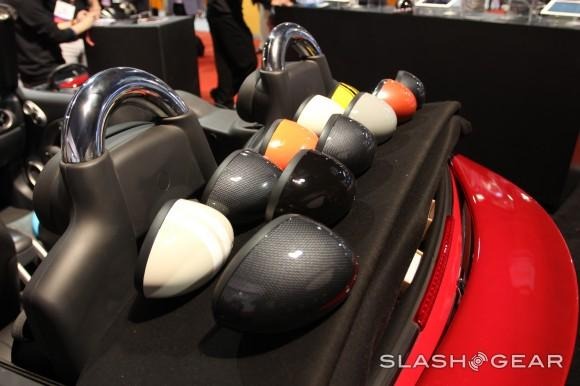 Just as well, there seemed to be an awful lot of speakers on display on the show floor. SoundMatters had its Dash 7 portable Bluetooth speaker primed and ready for the spotlight, while SuperTooth was showing off its Disco Twin stereo Bluetooth speakers. If you're looking for something a little more out of the ordinary, iuiDesign's Mirror Boombox might be worth a look, considering its based on the side mirrors of a Mini Cooper car.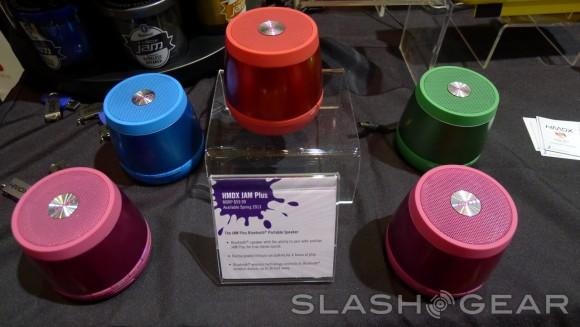 We also went hands-on with the HMDX Jam Plus and Burst speakers, which are cylindrical and available in all sorts of different colors. TYLT, which was there primarily to show off its Energi backpack that can charge three devices at a time, also had its TUNZ Bluetooth speaker on-hand, though this one comes with the bonus of NFC functionality.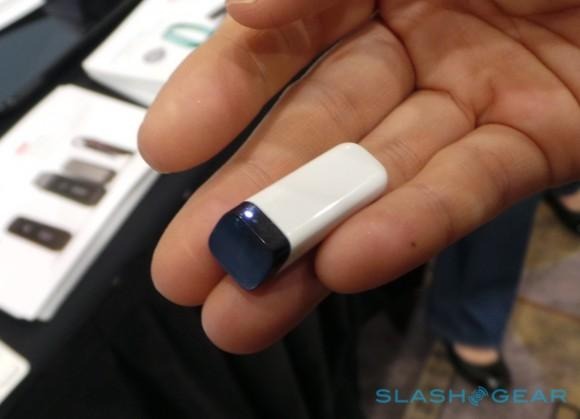 Corning Optical Cables kept the Apple train moving by introducing new Thunderbolt cables aimed at the budget crowd during the show, so we imagine that those will be a big hit given the cost of spare Thunderbolt cables. Fitbit Flex is looking to to tackle the fitness monitoring business that Jawbone has conquered, while MpowerD was offering a waterproof, solar-powered lantern that seems perfect for the more adventurous among us.
Wearables seemed to be a pretty big thing at CES 2013. We already told you about TYLT's Energi backpack and its device-charging capabilities, but TYLT had some competition from the likes of Spigen with its new SGP backpack. The SGP has enough pockets and storage areas to satisfy even the most serious gadget hoarder, and it's also lined with super soft fabric that will keep your devices free of scratches. Then there's the prototype TEC Jacket 2.0, which among other things features a battery pack for on-the-go charging and an antenna to boost your mobile data speeds. It's lightweight to boot, so don't be surprised to see this bad boy take off once its eventually released.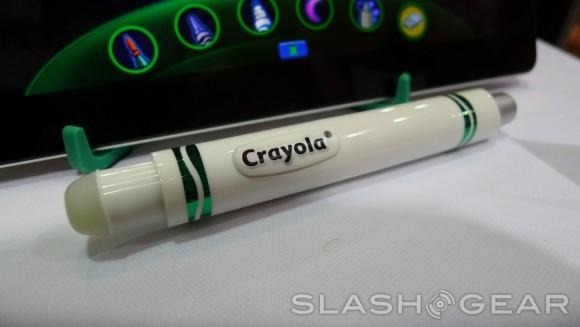 Griffin used the show to introduce a trio of new products. First up is its Powerdock 5, which as you can imagine can charge up to five devices at a time. The company was also showing off its StudioConnect iPad dock, which comes complete with a Lightning connector, making it compatible with Apple's newest slate offerings. While those two were impressive, Griffin also had the very cool Crayola Light Marker on hand. The best description we could come up with for this device was calling it a "laser pointer on steroids," so you'll just have to check out our hands-on for more.
While many companies were announcing a collection of new products at CES 2013, there was also a number of one-off devices that were just as cool. These include Tethercell, which lets you use an app on your smartphone to control devices powered by double-A batteries (seriously, it's super awesome), and the Silverlit Mercedes-Benz RC Car that's controlled using your iOS device – and also features speakers you can use to stream music! Ion Scratch 2 is looking to outfit your iPad with actual DJ controls, and the Belkin WeMo light switch wants to bring light switches into the Internet age, offering connectivity with your iOS or Android device.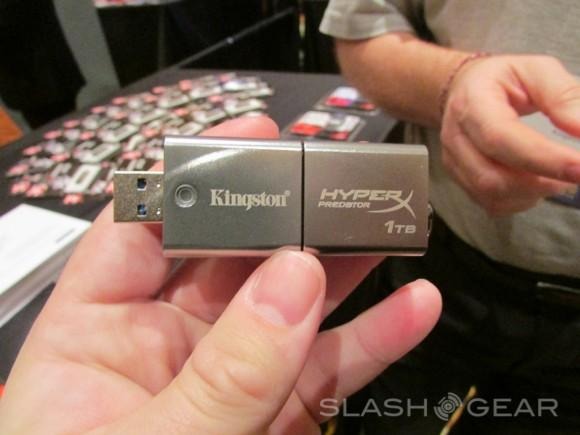 Kingston had its 1TB flash drive on display during the show, and though it's a bit bulkier than the flash drives we're used to seeing, it's still incredibly small considering it houses a full terabyte of storage. We all know that power is always a difficulty, with many of us experiencing dead cellphone batteries at the worst possible times more than once. MiPower has taken it upon itself to solve that problem with its new PowerCube 8000M, which packs in 8,000mAh to make sure that you've always got enough juice to share between your devices.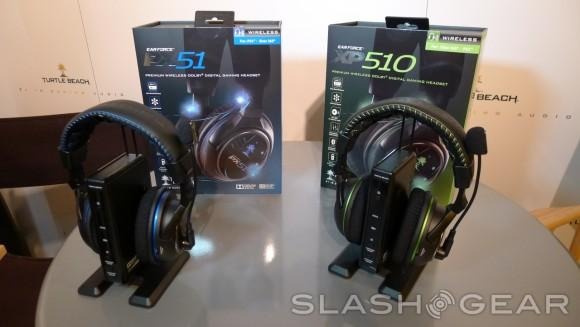 Finally, there were a number of companies showing off new headsets. Turtle Beach had a collection of gaming-centric headsets at the show, introducing us to its new PX51, XP510, and SEVEN series headsets. Monster also targeted gamers out there with its MVP headset, which signifies a partnership with Electronic Arts, one of the biggest games publishers around. Last but not least, we got to spend some time with the Sennheiser MOMENTUM Black headphones, and boy do they looks sharp.
So there you have it folks – we weren't kidding when we said that CES 2013 was in many ways all about the accessories. There were plenty of impressive devices and accessories on display, and we're excited to get the chance to spend more time with these as the year goes on. As always, you can find any news from the show you may have missed at our CES portal!