Spigen SGP New-Coated Backpack Series hands-on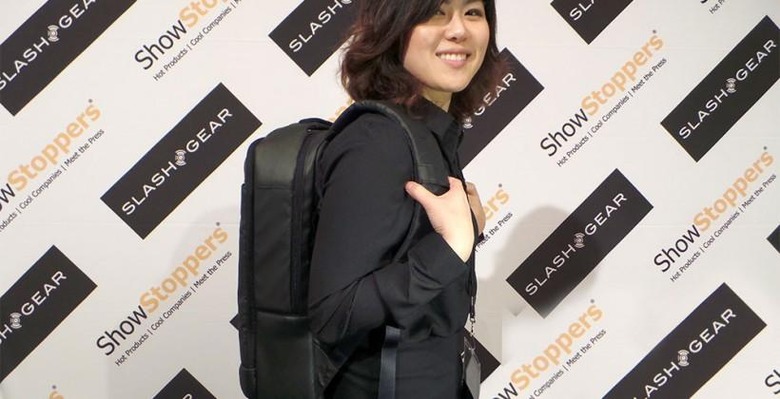 This week we got the opportunity to have a chat with Sue Choe of Spigen SGP at ShowStoppers during CES 2013, and she brought with her a backpack full of goodies for us to look at – the backpack itself being one of the best! This is the Spigen SGP New-Coated Backpack made specifically for the multi-device citizen amongst us, working with so many pockets inside that you'll never be able to fill them all up! And it's rather fashionable, too.
This backpack has 11 main storage spaces made for your laptop, tablet, mouse, chargers, pencils and pens, smartphone, and whatever else you've got that you simply must bring with you on a regular basis. The inside is lined with some extremely soft synthetic fur in a couple of the most important places, keeping your most precious high-quality devices scratch-free no matter how many times you push them in or pull them out.
As you'll see Sue demonstrate, this backpack looks deceptively simple in its outward appearance. You've got several color choices including Black, Orange Brown, Gray, Khaki (green), and a lovely shade of Navy blue, each of them with their own complimenting accent colors. The pack has padding galore on the back so you'll be comfortable all day long as well as padding underneath so you can set your back down on the ground without worrying you'll be smashing your devices.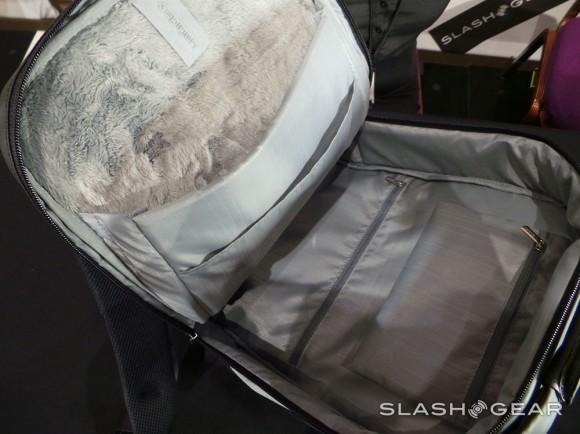 Have a peek at the hands-on photos and video we've got here and be sure to check this bag out in the near future up on Spigen SGP's own online store. You'll be able to pick this back up for $99.99 USD immediately if not soon for you and yours. Also be sure to check the rest of our Showstoppers 2013 coverage and our massive CES portal, too!