Turtle Beach PX51, XP510, SEVEN series hands-on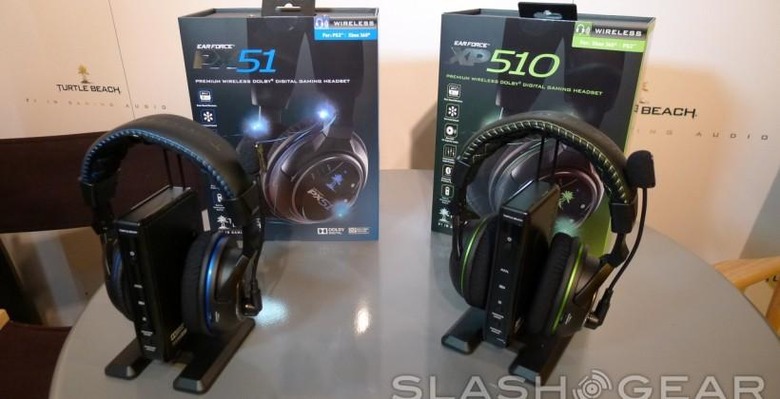 Turtle Beach has made a big appearance here at CES 2013 by announcing several new headsets that are both wireless and wired. The company announced a new headset specifically for Xbox 360 gamers, as well as an exclusive option for PlayStation 3 gamers as well. They also announced the SEVEN series for consoles, PCs, and mobile platforms that include "tournament-grade" quality and functionality. We ended up stopping by the company's booth and getting some hands-on time with the new products.
The Ear Force XP510 for Xbox 360 and the Ear Force PX51 for PlayStation 3 are both wireless headsets that cater specifically to their respective gaming consoles. Both headsets feature Turtle Beach's proprietary digital signal processor, Dolby surround sound, dual band WiFi, Bluetooth, and a 15-hour rechargeable battery. Pricing is set at $289 for the XP510 and $269 for the PX51. We should expect both headsets to become available sometime in Q1 2013.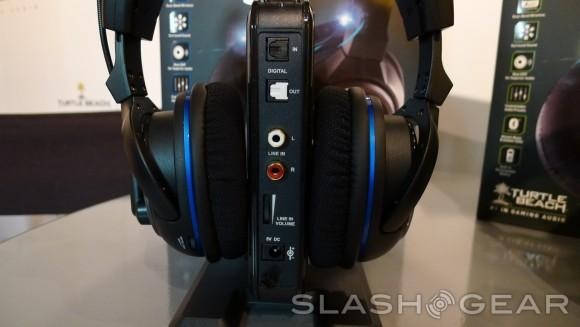 The company also announced their new SEVEN series, consisting of headsets built specifically for gaming consoles (Ear Force XP SEVEN), PC gaming (Ear Force Z SEVEN), and mobile platforms (Ear Force M SEVEN). These are priced at $279, $249, and $149, respectively. What's unique about the SEVEN series is that they include interchangeable cable kits, and feature a removable boom microphone and in-line microphone for increased flexibility for different gaming styles. These headsets will be available sometime in Q1 2013, while the TM1 audio mixer ($249), which allows greater control when team chatting, is available starting today.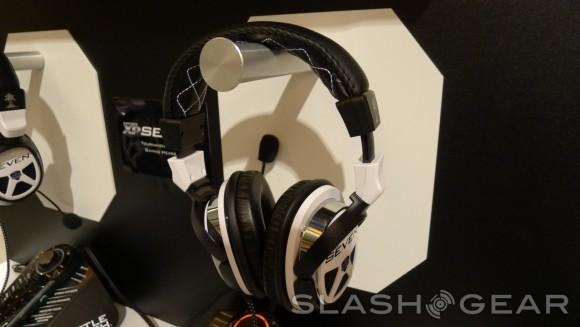 In related Turtle Beach news, the company also upgraded its PX21 headset and released the PX22 ($79) by offering amplified audio, bass and treble boosts, and a "4-pole connector" for compatibility with mobile devices. The company also released two more PC-gaming headsets — the Z300 and Z22. Turtle Beach claims the Z300 as the only Bluetooth-enabled PC headset capable of answering calls or streaming music through a mobile device, and the Z22 is the first PC headset that features the company's Chat Boost, as well as Bass and Treble Boost. All three of these headsets will be available sometime in Q2 2013.