Pebble: We'll ship January 23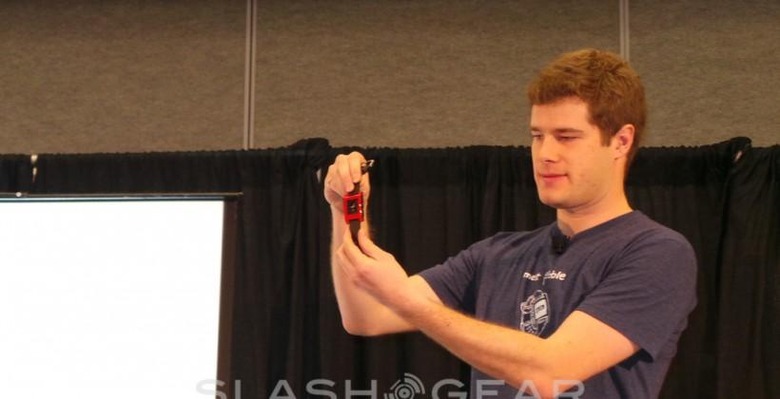 Pebble has kicked off its first ever press conference, and the smartwatch company has opened with the first thing Kickstarter supporters wanted to hear: a ship date. The watch has gone into mass production, the company has confirmed, and will begin shipping out to preorder customers from January 23.
That mass production is pumping out 15,000 Pebble watchers per week, so it'll take a little time to satisfy all of the multi-million spending Kickstarter backers. In fact, Pebble estimates that it'll be around 6-8 weeks before all of those orders are met.
Of course, after that there's a small legion of subsequent preorder customers who jumped onto the smartwatch after it made its Kickstarter goal last year. They'll have to wait a little longer for their new toy.
In the box will be a standard 22mm watch strap, but Pebble says it's easily interchanged with a standard band. It's also water-resistant, and has a scratch-resistant glass on top of the e-paper display. More hardware details in the timeline below.