SuperTooth launch their new Disco Twin pair of Bluetooth stereo speakers here at CES 2013, and today at ShowStoppers, we ended up getting our hands on the pair. The two speakers come together in the package, and they're about the size of a tall glass of beer. It's a stereo pair, so one speaker is the left channel and the other the right.
The company had originally promised that its previous Disco 2 speaker would have A2DP technology that would allow two speakers to work together to achieve stereo audio, but that didn't happen. However, the company introduced the Disco Twin, which offers a pair of speakers with, not A2DP, but Bluetooth, with the left-sided speaker being the master speaker.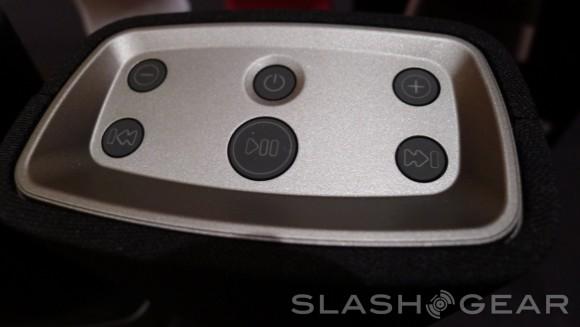 Each speaker provides 16 watts of RMS power combine for a total of 32 watts. The Disco Twin speakers feel surprisingly robust, and they have plenty of weight to them so that they won't slide around easily on your desk or shelves. However, the cloth covering surrounding the speakers seem a bit fragile, and could easily tear if you're not careful.
Either way, the speakers provides excellent volume, and even in the crowded and loud ballroom, the speakers were crisp and clear, and were plenty loud with even a few notches left to go before it hit level 10. The Disco Twin is priced at $199 and general availability is said to be starting in February.