OtterBox Armor Series Hands-On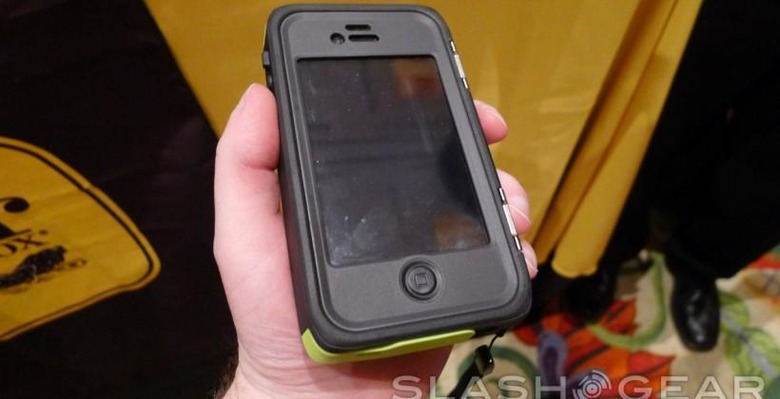 OtterBox is making a big appearance here at ShowStoppers during CES 2013, and they unveiled their new Armor series of smartphone cases. The company is known for durable and indestructible cases, and the Armor series definitely skimp on that. In fact, the Armor series is OtterBox's most toughest case yet, and we ended up getting our hands on the new case.
OtterBox says that new Armor series case is waterproof, drop proof, dust proof, and crush proof. It can withstand water as deep as 6.6 feet for up to 30 minutes before it'll give. It's drop proof from up to 10 feet and it can withstand up to 2 tons of pressure. Plus, completely dust proof, and the company says that "zero" dust will get into your phone.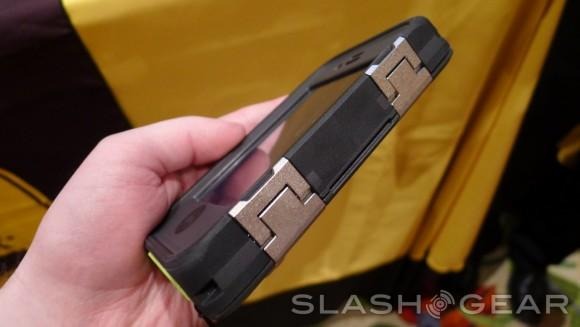 Actually, the phone is so dust proof that they put screens over the speaker ports so that sound will still come out of the phone, but no dust will get inside. We have to say that it's really impressive, and users who want complete protection of their phone will no doubt benefit from OtterBox's new Armor series case.
The case will be available for the iPhone 4/4S, iPhone 5, and the Samsung Galaxy S III. Technically, OtterBox says that the case is still a prototype, but it's "very close" to being a finished product. It'll be available starting February 22 at a reasonable price of $99.