Cygnett ICON cases customized by TATS CRU in person at CES 2013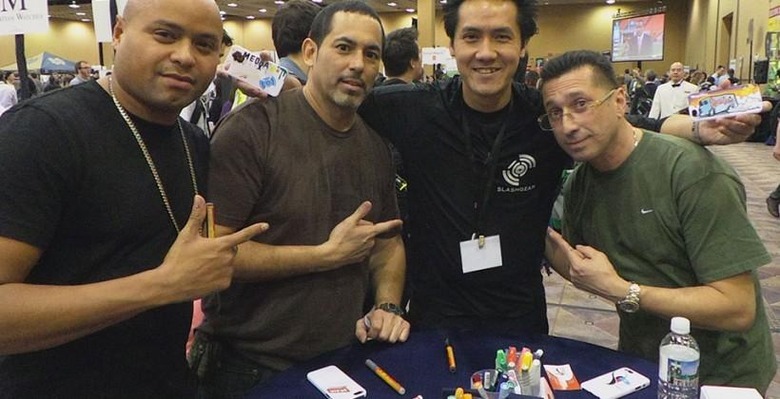 This week at Digital Experience (during CES 2013) we caught up with the case makers at Cygnett where they had none other than the world famous TATS CRU joining the fun for fully unique customized iPhone 5 ICON cases. The TATS CRU is a set of mural street artists that've been using their graffiti style since the 1980's with explosive results. This customizable case here has been customized not once, but twice, by the TATS CRU for none other than SlashGear – have a look!
What we've got here is one of Cygnett's most well-received cases, made to clip on to your iPhone 5 extremely simply with a single move and protect from top to bottom. At the same time you've got the giant space on the bulk of the back of the iPhone where any number of images can blast forth. In this case it's the TATS CRU's creations made right on the spot here in Las Vegas.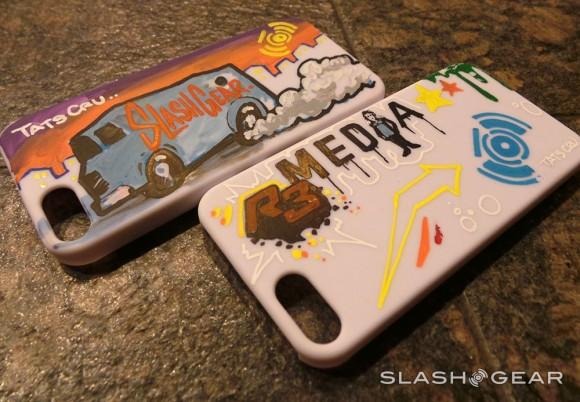 Have a peek at the tools these three are using and imagine the possibilities. Also note that the TATS CRU have several hot graffiti-inspired cases up on the Cygnett that you'll be able to pick up right this minute. The standard ICON case from Cygnett will run you a cool $29.99, more than reasonable for such a fantastic creation, bright and vibrant.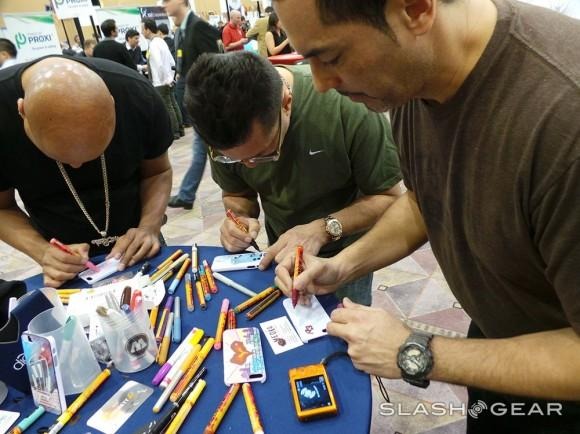 Take a glimpse of the front and the back and recognize the talent in the artwork as well as the hardcore nature of the construction. At the moment the folks at Cygnett have not announced any customizable cases on their own as such, but sticking with the TATS CRU through the future will bring you the sharp lines and lovely street style you desire one way or another – grab one right this minute!