Earlier today we told you about Griffin's new PowerDock 5 charging station, and today at CES, we ended up getting our hands on the new device. Essentially, it's a multi-device charging station that includes transparent plastic walls that help keep your devices organized and separated for quick and easy charging of all your mobile devices.
The PowerDock 5 charges up five devices at a time (hence its name), and includes five separate bays, each with an accompanying USB port. On the bottom is where the AC adapter plugs in, and there's two short pillars to wrap the AC cable around to shorten it if need be. You'll also find a small notch on the end where the cable sits in so that the PowerDock sits flat on the table.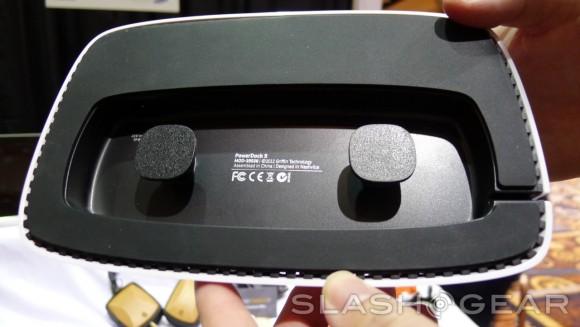 Essentially, any mobile device will fit in the five slots, including smartphones and tablets. It's also incredibly lightweight, almost too light — it feels like it could break any second, and might have the tendency to slide around on your desk since there's no weight to it, but the rubber coating on the bottom may help alleviate that. The PowerDock 5 will be available this spring for $99.