Optical Cables by Corning brings Thunderbolt cables to the budget crowd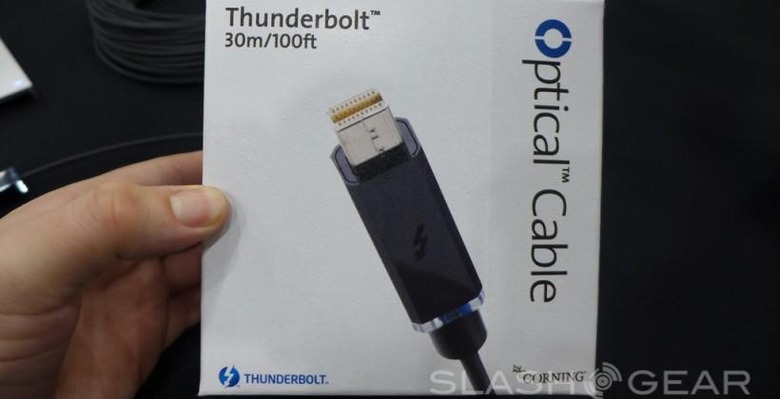 We all know how expensive cables for our beloved devices can be, especially things like their Thunderbolt cables direct from an Apple Store. Today the folks from Corning announced a brand new sister company called Optical Cables by Corning, and they'll be delivering longer, more durable and lightweight cables for a low price. More details below.
Now this isn't anything extremely exciting, and it won't make your computers USB 3.0 or Thunderbolt port rock faster speeds than usual, but it has a few important things that make them stand out. Just like others from earlier this week, Corning and Optical Cables will be delivering Optical Cable thunderbolt options ranging from up to 100 feet and more.
Most Thunderbolt cables use copper, and that severely limits it in terms of distance and at longer range can cause speed to suffer. As a result Corning and Optical Cables is here to offer a solution. Their cables convert the signal into Optical and their lightweight and extremely durable cables then transfer your files and more with ease to those long distances many need. It's also extremely durable and can bend, fold, kink, get knots and more without a problem. Transfer speeds will never suffer. Check it out.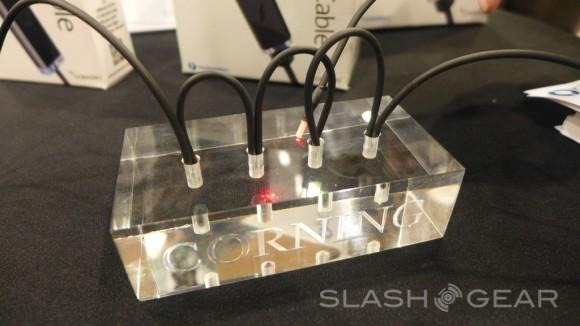 Corning has added their durable technology and development into these new cables, and should provide extreme durability and longevity to all Optical Cables. If Thunderbolt ports aren't your thing at the moment, don't worry because Corning also has full USB 3.0 options available as well. Corning and Optical Cables states Thunderbolt will be available in lengths of 12ft, 18ft, 10m, 30m, 50m and 100m (last is longest available) while USB 3.0 will come in 5.5m, 10m, 15m and 30m. As fart as pricing is concerned, we aren't sure at the moment. Corning stated that they'll be releasing further pricing details soon, as well as their respective retail partners.