This week the folks at Sennheiser have shown off their next great hero headphones: MOMENTUM Black. This release takes the greatness of the MOMENTUM series and delivers it in what the company calls a "perfect fusion of style and substance". They certainly sound great and now, here at CES 2013, they come in a perfect combination of silver metal, black, and red.
These headphones feel like just about as high quality a construction and amalgamation of materials as we've seen in a set of phones the company classifies as "urban design." With Sennheiser at the helm, you've got quality in the sound without a doubt, but it's all about the industrial design here with the new MOMENTUM Black.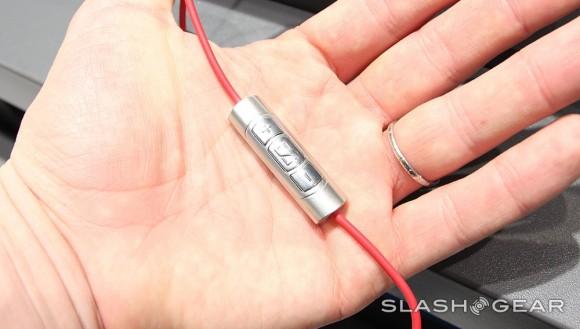 You'll have a metal headband slider made of stainless steel and padding along the inside of the top as well as around the earpads with fine black leather. It's worth noting that this same design with a different color set is available in stores now, that being the MOMENTUM Brown (as it's been re-named). MOMENTUM as a model offers 110 dB max sound pressure and a 200 mW load rating, the whole unit weighing in at 190 g.
These headphones are available in their Brown iteration for $349.95 while the Black will be hitting your audio equipment collection rather soon. Stick around SlashGear's mighty CES portal to see the rest of the big push for gadgetry in a hands-on and otherwise in-person way into the future! Stick around for more Sennheiser as well – high fidelity excellence on the way!