iuiDesign Mirror Boombox hands-on: Mini Cooper lovers rejoice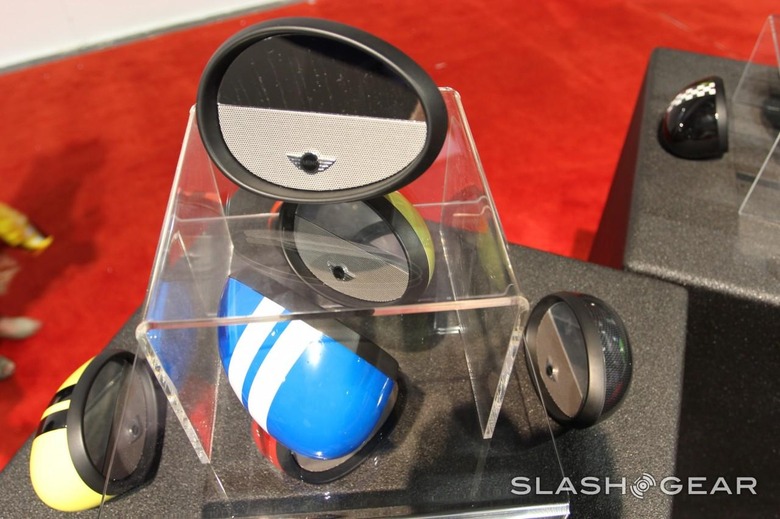 A company by the name of iUi Design has partnered up with Mini to bring a portable audio speaker that resembles the side mirrors of a Mini Cooper car. We ended up stopping by the company's booth and getting some hands-on time with the new speaker here at CES 2013 to see all the different styles that the company offers.
Right away, the big thing about these speakers is that they highly resemble the look of the side mirrors of a Mini Cooper and the front is half mirror, half speaker grille. It comes with a slew of nifty features, including NFC automatic pairing, 10 hours of playback time, thanks to the robust internal rechargeable battery.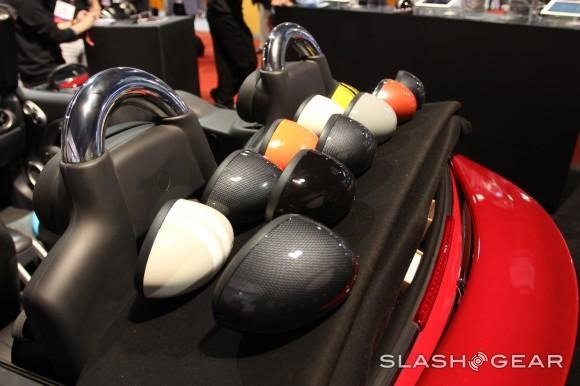 What's also impressive is that the top half of the speaker (the mirror portion) also acts a touch screen of sorts. You can adjust the volume and mute it as well. There's also a touch button that enables voice-activated command capabilities for voice prompts. On the back, you have the NFC sensor and the microUSB port for charging.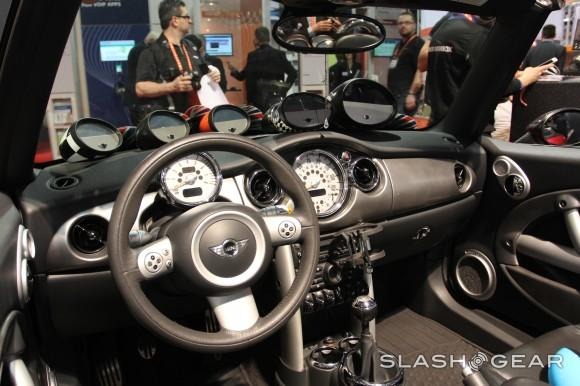 The Mirror Boombox weighs just over 12 ounces, so it's pretty light for such a speaker, and as far as availability and pricing, the speaker will be available later this month with pre-orders starting now. You'll also be paying $149, which is a pretty penny to pay, but Mini Cooper lovers will no doubt love it.