Welcome to our massive "best-of" wrap-up for CES 2012, complete with everything from smartphones to PCs and headphones and back, topped off with our own "most used gear" section for the curious. What you'll find is that though there were more exhibitors, attendees, and media attention payed to the show than ever before, the overall result was a lot of the same gear re-hashed with a few new specifications. Pay special close attention to the conclusion of this post for a bit of a whopper if you're a big fan of the largest show of the year here in the United States.
Smartphones
We certainly saw our fair share of smartphones on the floor this time around, the major bulk of them running either Windows Phone Mango or a modified version of Android Gingerbread or Ice Cream Sandwich. One of the more interesting devices was Huawei's Ascend P1 S, it being the new thinnest phone on earth, and its slightly fatter brother the P1, both of them strikingly thin. Next there were a couple of excellent value propositions, it would seem, from Pantech, they showing off two of the six new devices running on AT&T's LTE network that'll be up to speed by late this year – the Pantech Element is a waterproof tablet that, when you buy it, you basically get the Pantech Burst smartphone for free. Sony Experia came correct with their new set of Xperia devices with big specs and gigantic cameras: the Xperia ion having a 12 megapixel camera and the Xperia S being the one teased for so long. For Android phones the winner would have to be the Lenovo Racer-A, aka the first device to be running Intel's Medfield chip – winning not just because it looks like a quality phone, but because it does indeed hold that record. Intel's entry into the mobile market is likely going to have the longest lasting effect on the mobile industry while all these other phones get replaced – that's for sure.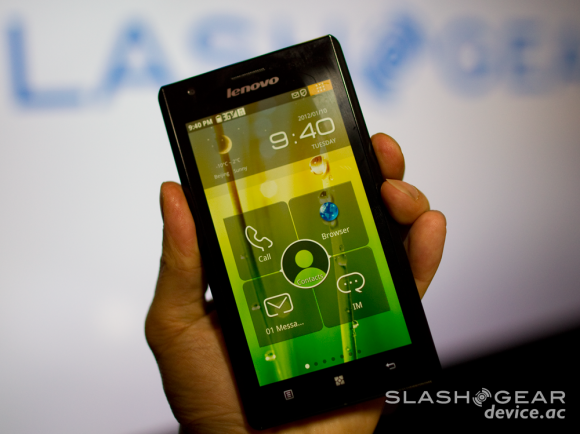 As for Windows Phones I'll have to call a tie until we can review these devices extensively because they're both so lovely: the Nokia Lumia 900 and the HTC Titan II. Both of these devices are bringing Windows Phone into the future, fighting head to head with the top guns at last.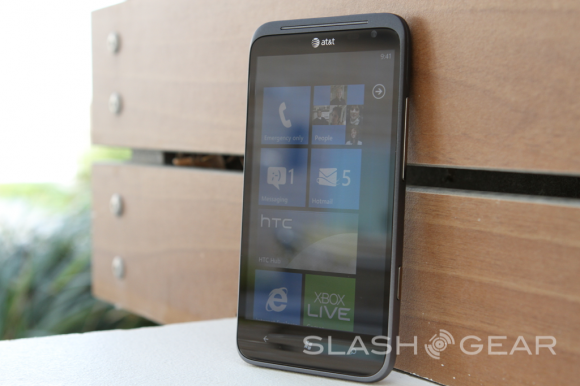 BONUS: Since Samsung is insistent on saying this device is neither a smartphone or a tablet, here it is in the middle: the AT&T version of the Samsung Galaxy Note. All of its awesome features remain in-tact, it having a Snapdragon processor instead of an Exynos, and it comes in white as well as black, your choice!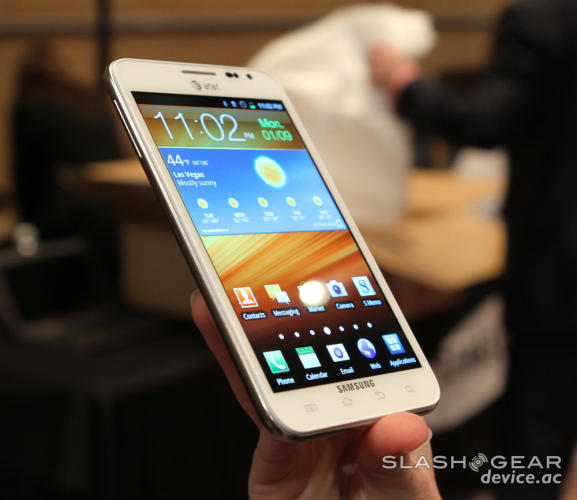 – contributed by Chris "Burnsy" Burns
Tablets
As with smartphones, we've got a lot to be excited about in the hardware side of things, not least of all with Corning's Gorilla Glass 2 for strength and touchability. As for future-looking devices, the newest iteration of the ASUS Padfone looked oddly enticing. There were also some lovely reader refreshes like the Kyobo Mirasol eReader with its unique form of lighting, it replicating the light bouncing off a butterfly. Windows 8 made a bit of a showing with groups like Qualcomm and their S4 chip showing the possibilities of a Windows 8 mobile world. Acer came back with a new iteration of the Acer Iconia Tab complete with a Tegra 3 quad-core chip. Toshiba made a showing with two devices you might find rather familiar, the smaller version of the Thrive in the Toshiba Thrive 7 and the Toshiba Excite x10, the latter being the one to keep an eye on through 2012.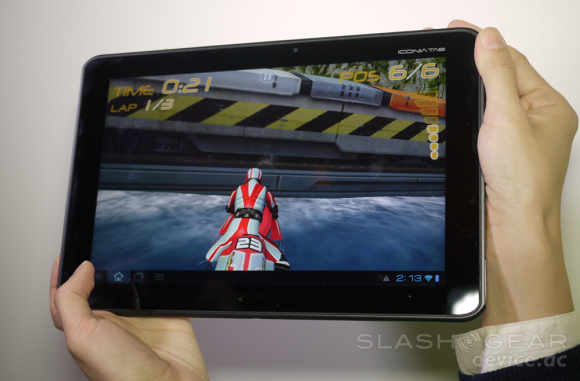 Then there's the big guns, both of them winners, both of them coming from no less than Asus and toting, again, the NVIDIA Tegra 3 quad-core processor. First there was the undeniably inexpensively priced $249 7-inch quad-core Ice Cream Sandwich toting Asus MeMO 370t, a value we're sure one whole heck of a lot of people will not be able to resist. Then there was the big showing of not only the Transformer Prime, but the Transformer Prime 700 series with its upgraded display and hardware. We saw the Prime running Skyrim via Splashtop, playing the first multiplayer mobile shooter in a new version of Shadowgun for Tegra, and all of it on Ice Cream Sandwich as the Transformer is now the world's first Google-licensed Ice Cream Sandwich tablet.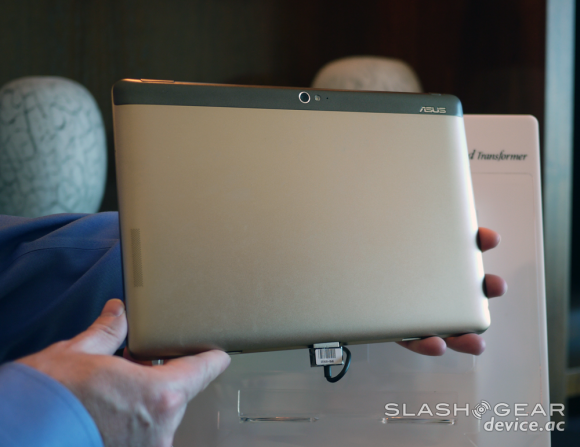 – contributed by Chris "Burnsy" Burns
Headphones / Earbuds
As always, there was a surplus of new headphones this year. Of them, our top three were InSound by Cygnett, the 5-minute Eeers Sonofit earbuds, and the HD700 from Sennheiser. The InSound had very decent 'active' noise cancellation and are extremely comfortable. Though easily portable, they are still not built as well as the Sennheisers. The HD 700 instead implements 'passive' noise cancellation, and offers a much cleaner, crisper sound. But at CES, people look for innovation – and that's why Eers by Sonofit were the best headphones. With Eers, anyone can create a pair of custom-fit earbuds within minutes, all of it for a cool $300 USD.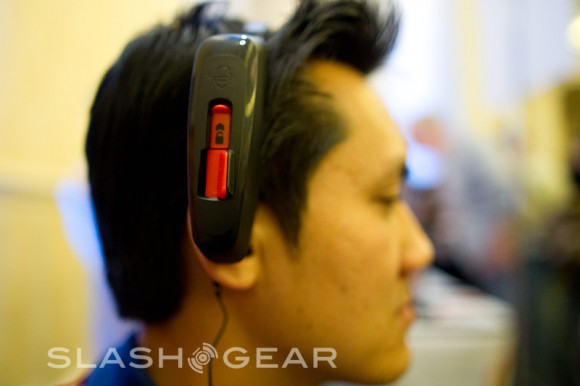 BONUS: don't forget the conceptual Parrot Zik by Starck and the wild contributions by Skullcandy in the Mix Master headphones.
– contributed by Sam Koutroulakis
Speakers
Though there were certainly one whole heck of a lot of speakers out there, we've decided to concentrate on the smaller world of portable speakers for all you mobile people out there. For that, there are a few gems that stick out. First there's the SuperTooth Disco 2, an upgrade from the already great Disco 1 model, now with plenty of color and a vertical form factor. As for green representations, we had a talk with the makers of Eink who now bring us the Eton Rukus Solar powered boombox, so green it's accented with the color green, imagine that! As for the tiniest speaker worth a peek at outside a smartphone, that was clearly the Harman JBL on-tour Micro, complete with Iron Man color scheme! The winner of our hearts in this category would have to be the high-blasting Altec Lansing 5000 series all-in-one speakers, these certainly commanding the hoards when it comes to all-in-one power.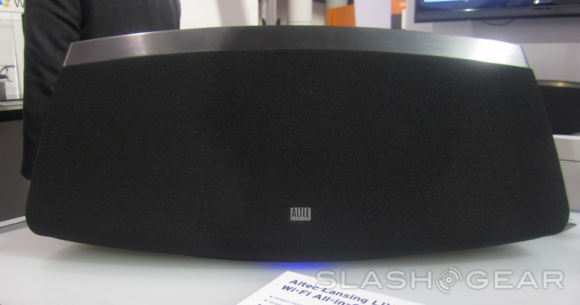 – contributed by Chris "Burnsy" Burns
Laptops
Ultrabooks were the hot ticket for the computer side of CES this year, with every major brand introducing new models at or just before the show. While Toshiba's Windows 8 prototype wowed us with software and the Lenovo IdeaPad Yoga showed off some amazing innovation in form factor, the top prize goes to Dell's more humble XPS 13. Far from Dell's usual utilitarian design, the XPS 13 Ultrabook is downright stunning, with a combination aluminum-carbon fiber frame that's 15% smaller than the MacBook Air. It manages to cram a 13-inch screen into a 12-inch body, and with 300 nits of brightness it should be a joy to use. With a Core i5 or i7 processor, an SSD drive, 4GB of RAM and eight hours of rated battery life, the XPS 13 will be a major contender when it becomes available.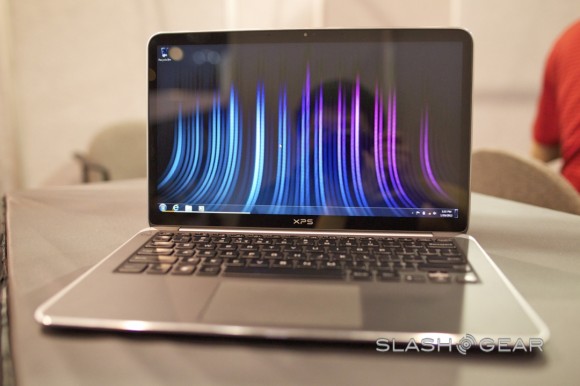 – contributed by Michael Crider
Cameras
There were a few cameras at CES that caught our eye. Canon's revived PowerShot Digital ELPH 520HS crams some amazingly powerful glass into its tiny body, and Liquid Image's Xtreme Sports Cams brings some great new features into a growing market. But the obvious winner for the show wasn't even announced at CES: Nikon's new flagship, the D4. This monster DSLR sets the standard for its line going forward, with insane ISO capabilities and forward-looking support for QXD. But the real innovation is a major upgrade in video capabilities, with dynamic cropping on the sensor for "zoomed" shots even on prime lenses, and the ability to actively monitor audio and stream video over HDMI. The D4 may well be the benchmark when it comes to DSLR video recording, a segment that has nowhere to go but up. At $6,000 it's a little on the pricey side, but pro photographers will pay any price for the best – and when it comes to high-definition video in a comfortable DSLR format, the Nikon D4 will give it to them.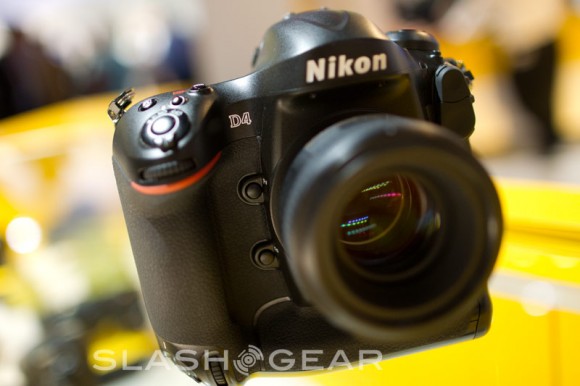 – contributed by Michael Crider
Televisions
Televisions were one of the hottest categories at CES this year, but not because of size. Previous shows were all about who can get the biggest panel out, but this year image quality ruled. LG and Samsung both introduced 55-inch OLED TVs with incredibly thin, light bodies, stunning black levels and color reproduction that's the best we've ever seen. The best television of CES is Samsung's Super OLED HDTV – we're giving it the top spot because the image displayed was just slightly more vivid than LG's. It's a close match, however, and LG has the edge (ba-dum TISH) on style thanks to its 4mm, 16-pound body. Sharp's battery powered AQUOS Freestyle gets a third place nod, because it's a handy idea that the market is ready for.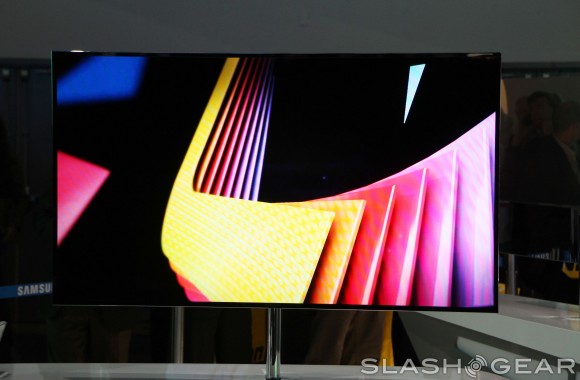 – contributed by Michael Crider
Automotive Concept
There were two stand-out contenders at CES 2012 for automotive concepts, Audi and Mercedes. While our main hands-on write-ups of these two titans are going to be published early next week, I can tell you this now: Audi brought some heavy fire with a setup called Audi connect that included all of their innovations of 2011 including voice commands and Google Earth integration and made it explode with a touch-sensitive dial and a setup newly powered by NVIDIA's Tegra 3 quad-core chipset. Mercedes, on the other hand, had several concepts including a very similar in-car screen setup, this time connected to an iPhone, a couple of gesture-activated door demonstrations, and a box inside which a completely gesture-intensive console was shown. Both companies will have massively impressive vehicles in the very near future, that's for certain.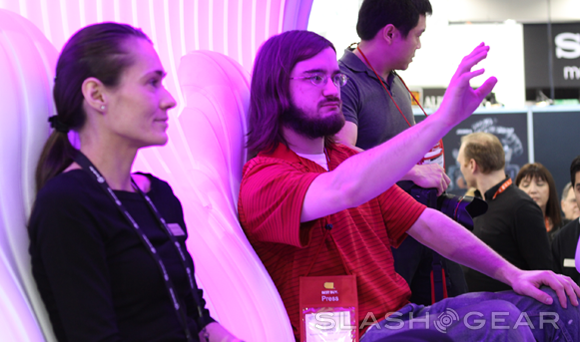 – contributed by Chris "Burnsy" Burns
Accessories
Here at CES a large focus is also on accessories for all the electronics announced, and while we saw plenty of impressive designs like the new Wrapsol anti-slip pads we've decided on one. Cygnett is known for constructing well built, quality cases for phones and tablets, not to mention their durable tablet stands. Since the mobile phone market has exploded everyone has a few cases to offer but Cygnett's offerings were one of the most memorable. With simple designs that are actually easy to both get on AND off while still protecting the product they were our clear winner.
For a video rundown on a few cases from Cygnett including their new Icon Art series by artist Nathan Jurevicius be sure to check out our Insider Talk with Cygnett Creative Director Sophie Swann.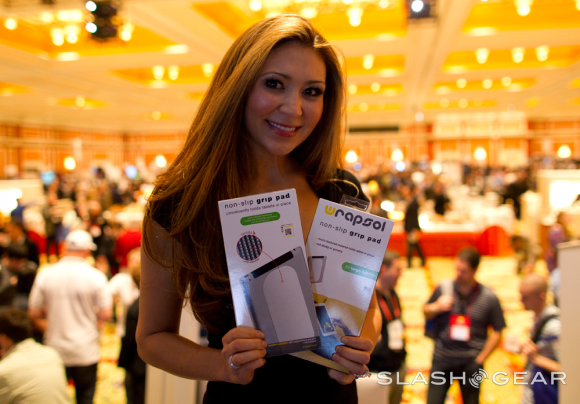 – Contributed by Cory Gunther
Mobile Carrier
When caught up in the mass of tech news here at CES, we often forget that a team's mobile collaboration is only as good as the signal they're running on. There isn't one, but more like two obstacles a team requires of its carrier to perform at maximum efficiency. The first is consistency; a reliable data signal that will always be there when needed. The second is actual data strength. Processing videos and uploading images over a fast connection is essential if you plan on delivering the best CES coverage. And for both requirements, Verizon 4G LTE was unbeatable for CES 2012. With speeds of up to 14Mbps on the showroom floor and a consistent signal throughout the Las Vegas Convention Center, other carriers couldn't come close.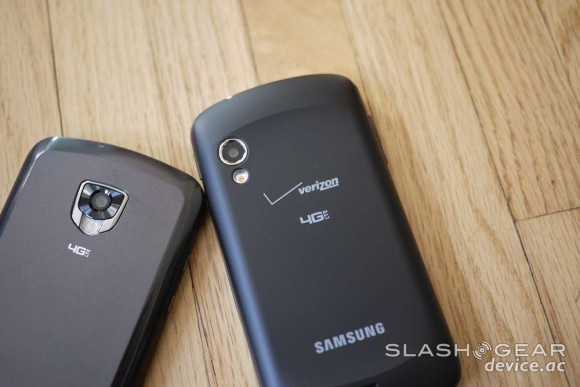 – contributed by Sam Koutroulakis
Our most used gear
When the topic of most used gear comes up it could mean anything based on what you did at CES. Some might just answer — my shoes. Obviously we used cameras just about every possible minute. Here at SlashGear we were busy looking for wall power outlets and churning out stories to share with our readers and have as a team came up with a final conclusion. When it comes to outright sheer production MacBook's rule. When it comes to mobile production it's actually the complete opposite and Android rules, with only one iPhone on our team with a whole hoard of Galaxy Nexus for the rest.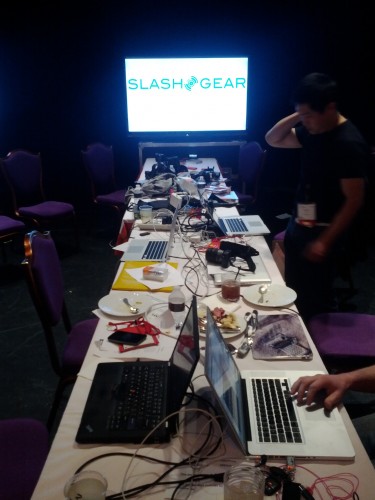 Apple's Macbook Pro and Air gave our team most of the tools needed (not counting a few heavy cameras) and our Macs outnumbers PC laptops 6-to-1. When we change over to the mobile aspect it was completely the opposite and we had 2 iPhones compared to about 10 Android smartphones, and 4 LTE Android tablets. With large screens, big batteries and awesome wired/wireless tethering options with Verizon 4G LTE our Android phones were the clear choice — and winner.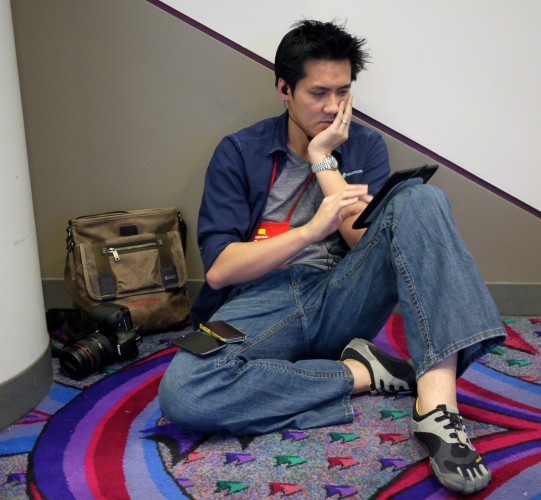 – Contributed by Cory Gunther
CES 2012's Top Innovation: No One
While there certainly have been some interesting bits here and there at this year's Consumer Electronics Show, nothing made us absolutely drop our collective jaws. You could take the winners from the categories above and choose your favorite, sure, but nothing blew us away to the point of saying it absolutely won the show. It seemed as though most companies came to the show as a matter of requirement rather than because they wanted to show off their biggest and best. Instead we're hoping for quite a few individual showings throughout the year from manufacturers as it continues to be the thing to do when you want the most individual attention.
When Vincent Nguyen, SlashGear's Editor in Chief, was asked what he thought represented CES this year, his response was simple "nothing."
The fact that this isn't the only time we've heard this response from not just our own staff, but many of the people we spoke with throughout the convention may well be the first indication that bigger shows like CES are on their way out – what do you think?