Skyrim demoed on Transformer Prime with Splashtop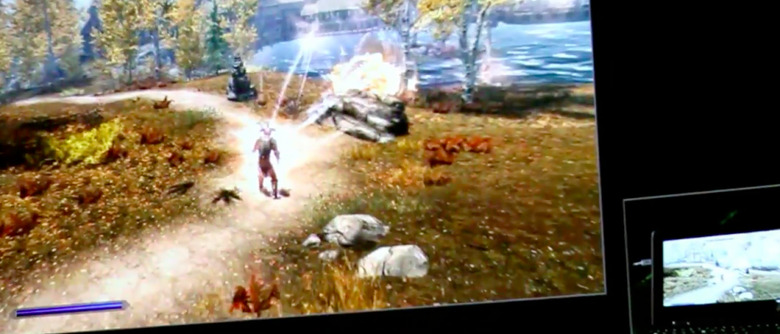 Without so much of a hitch in the graphics, NVIDIA showed off the Transformer Prime running the app Splashtop, it running a desktop through its display and, believe it or not, the massively popular game Skyrim. Splashtop will certainly gain a whole lot of bonus users after this, you can bet – that and the Transformer Prime without a doubt. The PC renders the graphics, the Transformer Prime shows off the game, you play it.
This version of Splashtop is called Splashtop THD, that meaning you've got a special version made specifically for the Tegra platform. This app will work only with Tegra processors, and will run more than just Skyrim. What NVIDIA had open was a full working version of Widows 7 as running through Splashtop from a PC they had connected to the same wi-fi network – and again, it works, it really works.
Have a peek at the regular version of Splashtop right now on the Android Market, check out our review of the Transformer Prime, and connect the two soon with Splashtop THD. Tegra 3 has a whole new arena to play in. We'll be waiting!