Corning Gorilla Glass 2 break test hands-on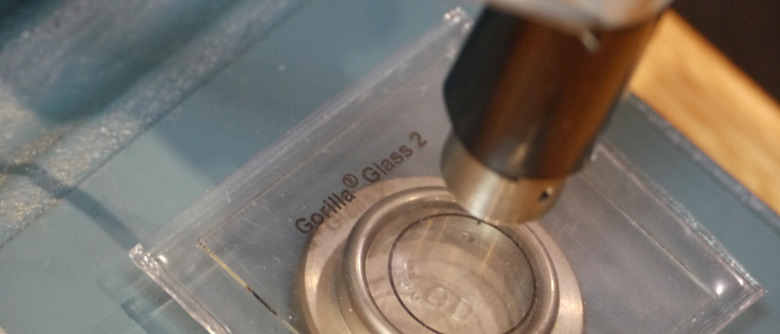 Corning's got their new Gorilla Glass 2 here at CES, and lets just say its really, really strong. Corning's current 1st gen Gorilla Glass is on many smartphones and devices today but their new glass is stronger, lighter, thinner, and easier to make. Gorilla Glass 2 is so strong we couldn't even get it to break under some seriously heavy loads. Check it out below!
Tonight at the CES Pepcom event we gave it a try and even pushed our hardest but it just wouldn't give. The new and improved Gorilla Glass 2 has more than a few improvements. According to our tests, and Corning, their new formula and fortified glass is around 20% stronger and 20% thinner. This will bring us thinner and smaller devices from tablets, smartphones, and everything else in between. They didn't mention scratch tests, or show them — but I was told the compacted process should help preserve those precious screens even better than before.
I do the occasional workout (other than a keyboard workout), and it didn't crack even under a good 121 pounds of pressure. Just like previous tests the "competition" fortified glass cracked at around 74 pounds or less, and Corning's original fortified glass held up well past 100 pounds of weight.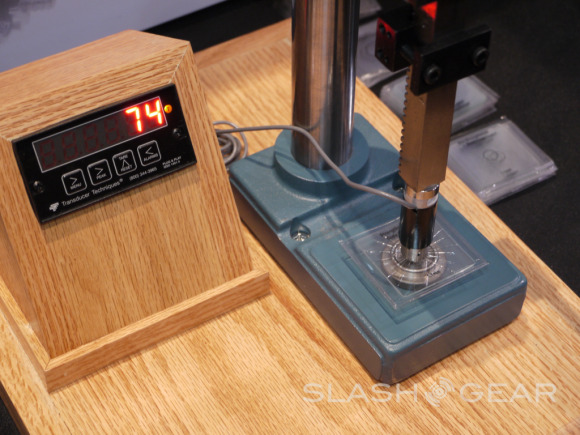 So what can we expect from Corning and Gorilla Glass 2? Smartphones and tablets that are stronger, sturdier, and more durable. All while coming in at around 20% thinner in the glass department. It's up to the manufacturers to make the rest sleek. According to Corning we can expect to see their new glass appear in devices in late Q3 2012 — so for now the original will still have to do.
The photo's below show competitors glass all the way through the new Gorilla 2 so check it out.