Sony Ericsson Xperia ion hands-on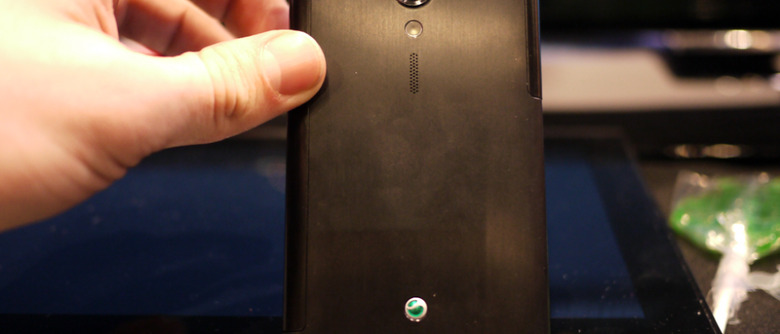 We've gotten the opportunity this week to first bear witness to AT&T's real dropping of the hammer on the LTE world with six new devices, then one by one we've been allowed to get up close and personal with them – here with the Sony Xperia ion. This device is Sony Ericsson's first LTE enabled device and has no less than one massively impressive 12-megapixel camera. The back facing camera is also able to film 1080p video, while the front-facing camera is capable of 720p video. This device is both sleek and lovely.
This device is working with a 720p display, has a set of functions called Fast Capture which allows you to go from asleep to taking a photo in under 1.5 seconds. For video output there's a microHDMI port, this right next to the microUSB port – the two of them looking rather similar to the setup Motorola has on their latest suite of dual-core devices. There's also a Smart Dock which you'll be able to pick up that also has the same functionality Motorola's recent docks do, this time with no additional power port – just USB, USB, microHDMI, and microUSB.
This device is made to be Sony Ericsson's next big step back into the USA, and from what I'm seeing here, they're doing a fabulous job of making it happen. We've got hands-on pics here and a video incoming – stay tuned!