Sennheiser HD 700 hands-on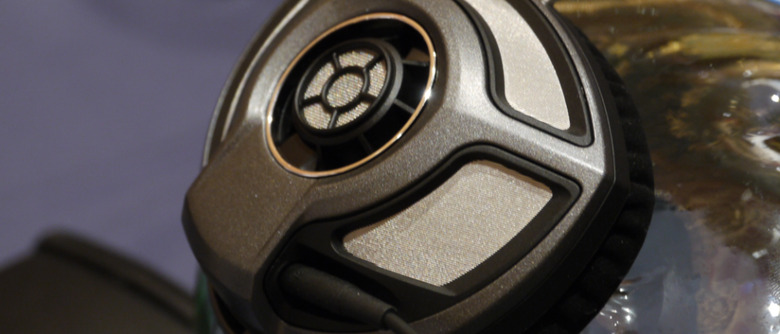 Sennheiser today at CES 2012 have just announced the their new HD 700 cans. Senn promises that these new phones will make sure to please your ears (but not your wallet). Coming in at around $999 they aren't for the feint of heart. For those true audiophiles and lovers — these will surely impress.
With an innovative new design these impressive fully open dynamic headphones will be one for the high-end that is for sure. Speaking about this new design, the ear cups have been designed with the sound waves coming in at a slight angle rather than straight on and flat like most. Sennheiser has also revealed their new ventilated magnet system design that will direct the airflow of the fully open cans in a way that will reduce distortion and present a cleaner sound.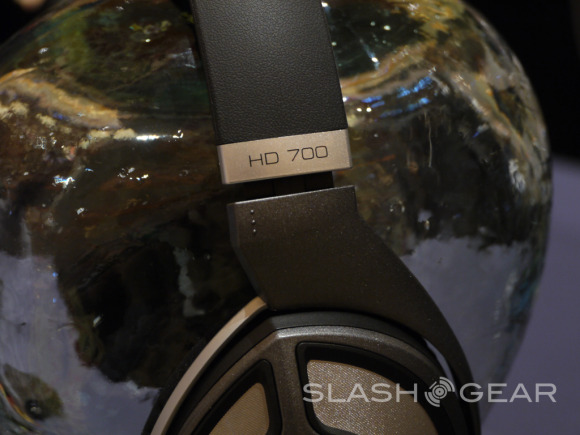 The technology might be confusing for most but for the die hard audio fan this will surely be something you'll want to look into. Essentially as the magnet delivers the sound the airwaves make their way out of the open design but it usually manages to find its way back around. The new magnet, along with the angled cup design allows for a flow that will direct this away from the cups and therefor give a better audio experience with less turbulence or distortion. In case you were wondering about the design of the cups, they are also designed all around the flow of air and soundwaves to keep things clean, clear, and crisp.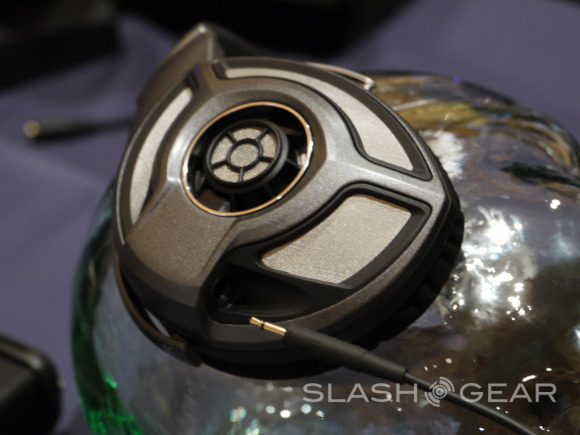 Enjoy a few photos below and hopefully we'll have one in for review soon.