Pantech Element hands-on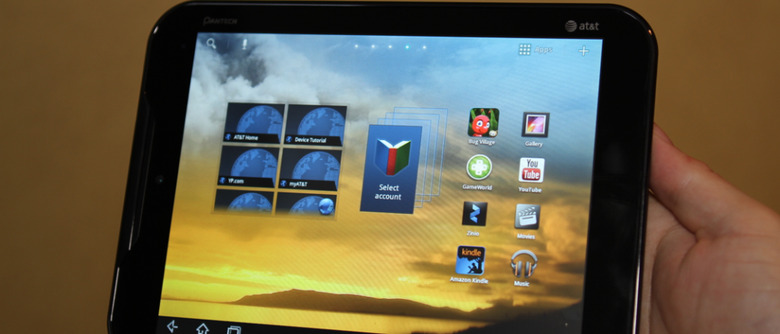 This week we've gotten the opportunity to check out AT&T's waterproof dunk into LTE with the Pantech Element, a device that acts as a one-two punch with a smartphone by the name of Pantech Burst, both of them offered as part of AT&T's LTE come-up in 2012. This device is a lovely 8-inch tablet made to feel smooth in your hands, has a 1.5 GHz dual-core processor under the hood, and is running Android 3.2 Honeycomb at the launch.
This tablet has a 5 megapixel camera on the back, a 2 megapixel camera on the front, and works with Bluetooth Stereo 2.1. The big money item on this device seems to be the waterproof nature of it, complete with IP57 certification and the ability to dunk in your bathtub for a full minute. We both literally saw it dunked in the water the entire time it was being presented on stage earlier in the day and we had our own dunk test performed for us here –
Pantech Element hands-on dunk
What's great about this tablet though is not that it's dunkable, not that it's the first LTE tablet from Pantech, but that it's both inexpensive and nice: this is definitely NOT one of the hundreds of terrible knock-off Ice Cream Sandwich tablets you'll otherwise see at CES 2012. This is a high quality offer from Pantech on AT&T.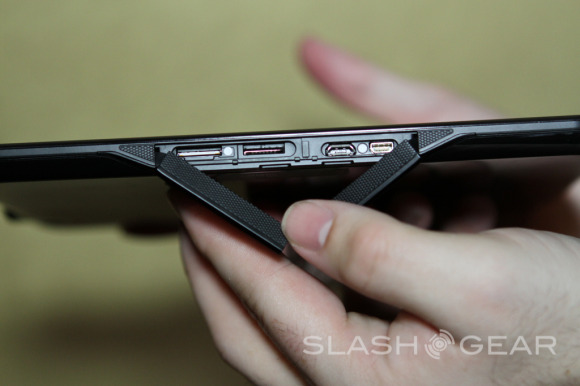 Also there's a bit of information on the feedback: it's a new system that works with a motor inside the tablet, offering somewhat of a bit of localized touch-responsiveness, but not exactly. Holding the device we can feel how it's feeding back anywhere you touch or with whatever you're doing, but it's an odd feeling: might be turning it off for the full experience. That said: we'll be bringing you a full review of this device in the coming weeks. Meanwhile get pumped up about it.