Skullcandy Mix Master over-ear headphones hands-on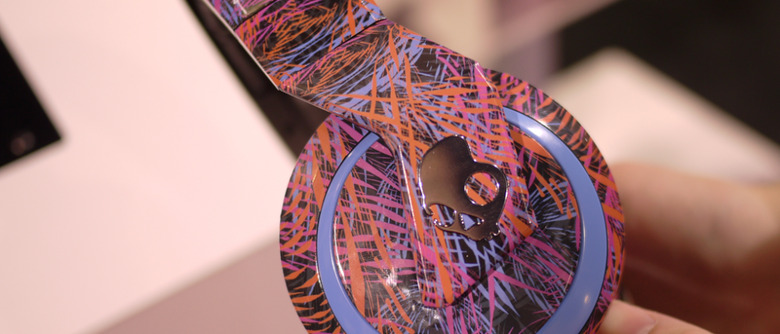 We decided to go on a bit of a headphones and tiny speakers spree in the last couple of days at CES 2012, ending up all over the place for sound quality and notoriety in the industry, finding such odd gems as this: The Mix Master over-ear headphones by Skullcandy. While you can pick these up in a shiny black version, we went straight for the wildest color scheme we could find, the specs the same no matter which colorway you decide on. These phones hold the special distinction of having Propriety Mylar Drivers approved by none other than Mix Master Mike himself.
For those of you that do not know, Mix Master Mike is one of the most notoriously fantastic DJs on the planet, emerging on a global scale when joining the Beastie Boys as their resident spin master on such gems as Hello Nasty and their newest album Hot Sauce Committee Part Two. What these headphones are is a DJ-friendly set of features like dual-cable inputs (one on either phone), one-touch mute, single-channel cue control from your pair of articulated earcups, and 50mm speakers. Your plugs are gold plated of course, as all plugs should be, and you've got interchangeable cables with a mic.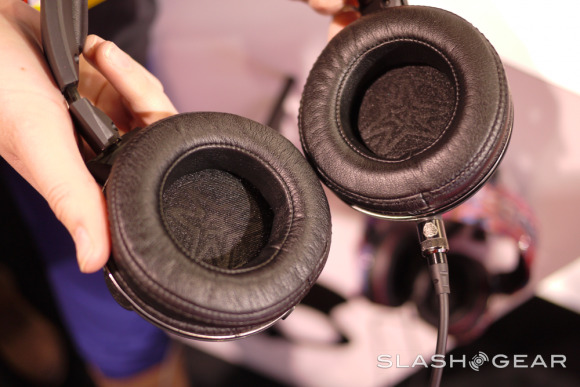 These headphones are light, have a 20-20K Hz frequency response, and can flip out and forward so you can jam with them as off-ear speakers as well. These phones will run you $299.99 and come in a couple of different color combinations online: Black and Kidrobot. The second pair are basically the same colors as the first, but come with the the "Dunny" outline pattern on the top, Kidrobot's specialty. Good luck finding the ultra-wacky color scheme we've got here in Las Vegas!