ASUS Padfone 2012 refresh eyes-on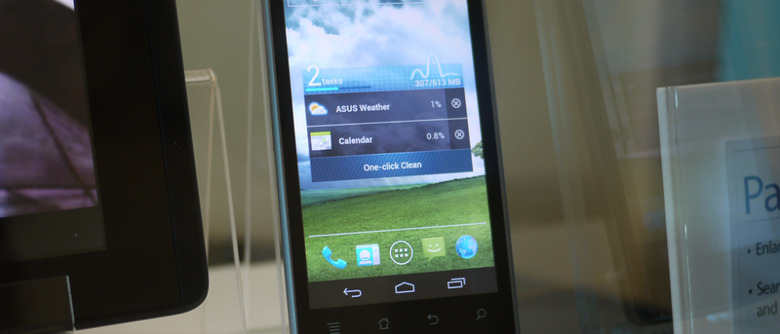 This week we're getting the opportunity to take a look at ASUS new and upcoming mobile line, most of them tablets, but some of them oddities like this – the ASUS Padfone, a device which takes both a smartphone and ads a pocket inside a tablet to use both whenever you need whichever size. We've seen this device before in a couple of different iterations, and it's more than likely going to be dropping at Mobile World Congress 2012. What this 2012 refresh contains is Ice Cream Sandwich and a possible change-up of the processor manufacturer as well.
This device is, if you did not know, tow in one, allowing you the ability to "enlarge your screen size on the go", transitioning between your tablet (or your pad, as it were) and your phone with great ease. You've got one storage location, one SIM card, and the ability to charge your phone with your pad. This device is set to be the only real effort in the industry today to provide both a smartphone and a tablet together in one package literally – and a strange package it is.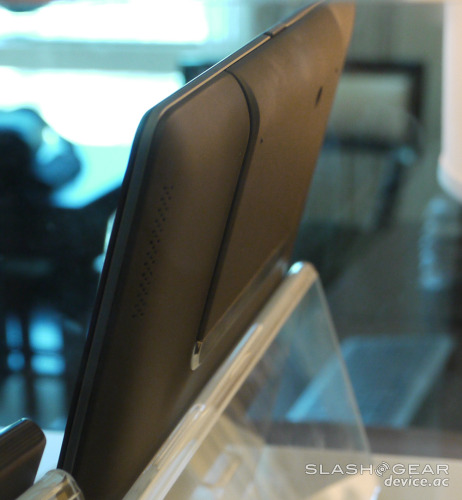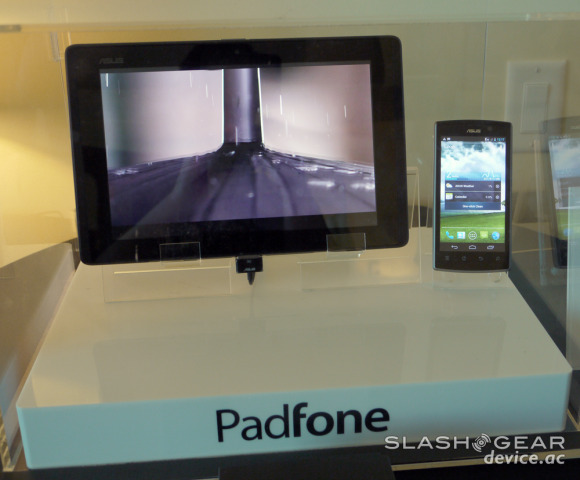 Have a peek at what we're able to see here – not one whole heck of a lot, but compared to the first iteration of this package, a definite improvement in aesthetics. This device now seems relatively slim for what it is and isn't that hard on the eyes on the whole, either. Will you buy in to the idea that you'll be able to use both a tablet and a phone interchangeably come later this spring?