ASUS MeMO 370T hands-on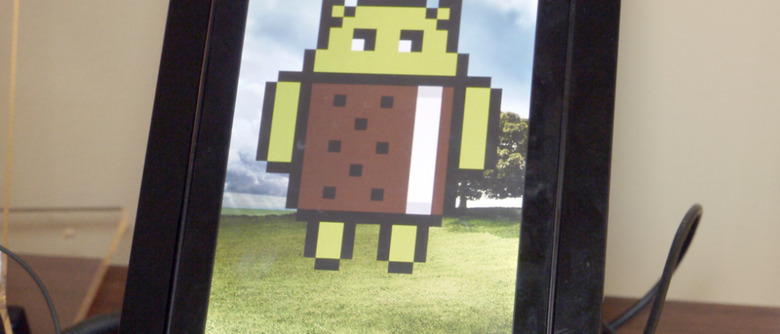 We've gotten the opportunity to take a hands-on look at the bombshell tablet revealed by ASUS this week, that being the 7-inch Ice Cream Sandwich Android slate working with an NVIDIA Tegra 3 processor under the hood, all of it for a fabulous $249 price point. What we're seeing here is an early build of the device, with the hardware sitting on the right and the software running on the left, these together making a device that, when released, should by all means set the Android tablet world on fire.
This device is also likely the second Android tablet to be certified by Google to be running Ice Cream Sandwich, the first being the Transformer Prime we've already got a full review of – announced this week to be the first certified slate, that is. On the back of this MeMO 370T you'll find an 8 megapixel camera with auto-focus, and on the front is the cool 178 degree viewing angle toting IPS panel.
Have a peek at how this device looks held in our hands and tapped out through a few processes, and note that the screenshot function you're checking out in the video also works with a capacitive pen as its cousin, the MeMO 171 does as well. We're expecting this device to be release early in Q1 for, again, the undeniable price of $249 – neat!