Apple's Worldwide Developer's Conference 2012 has started off with a bang with no less than a brand new MacBook Pro 2012 line with Retina display, iOS 6, and several secret updates to hardware now live in the Apple Store online. This event has released a whole wave of updates in the Apple universe and to help you keep them all straight, we've got a guide which lies here below. This guide will show you what you'll be getting on your current-wave hardware for software upgrades and will also inform you on what it will mean to upgrade to the newest hardware this summer!
iOS 6
First for you mobile-minded folk out there, it's time to get real about the next version of Apple's mobile operating system iOS 6. This upgrade is available for developers today but will be coming later this summer for everyday average users. You'll find Guided Access to be one of the brand new abilities of iOS 6 with UI-disabling features coming with it. Another new app is Passbook, complete with your cards and tickets for movies, airplanes, coffee shops, and more.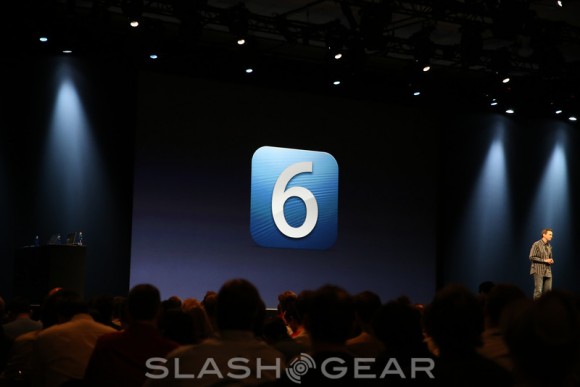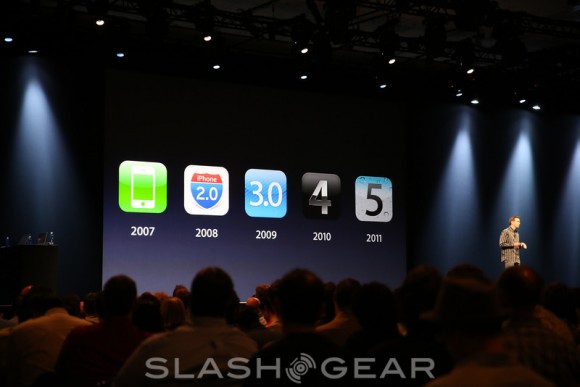 You'll be doing a whole lot more Photo Stream sharing with iOS 6 as well as FaceTime over cellular on the fly! Of course Apple wouldn't have started any of this without first telling us about how amazing iOS 5 has been and how widely it's been adopted thus far – the same goes for the iTunes App Store – explosive!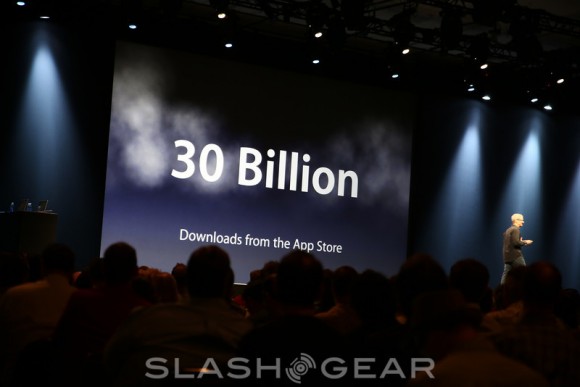 Facebook Integration
Perhaps one of the most important distinctions iOS 6 will have from its predecessors is the fact that it has deep Facebook integration. This integration will spill over to OS X Mountain Lion as well, but it'll be extremely noticeable here in the mobile operating system world first and foremost.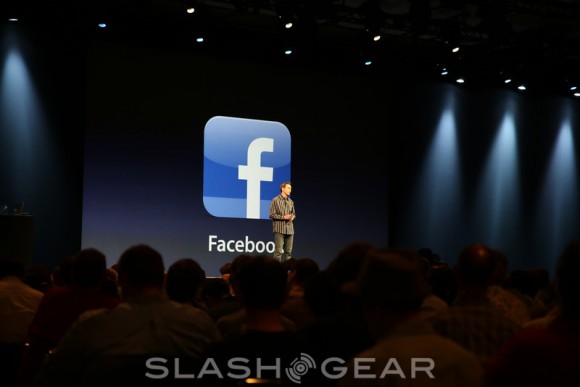 Apple Maps
Apple has truly come on in a big way with their Google-Maps-ending Apple Maps software which includes turn-by-turn navigation, 3D viewing of buildings, and a whole lot more. This will without a doubt give Google a run for its money – even if Google did make a valiant pre-release effort this past week.
Siri
The personal assistant known as Siri will be coming to several new countries around the world and will also be pushed to the iPad 3, aka the iPad 3rd Gen with Retina display. Siri will also be upgraded to include several new features including sports scores very soon.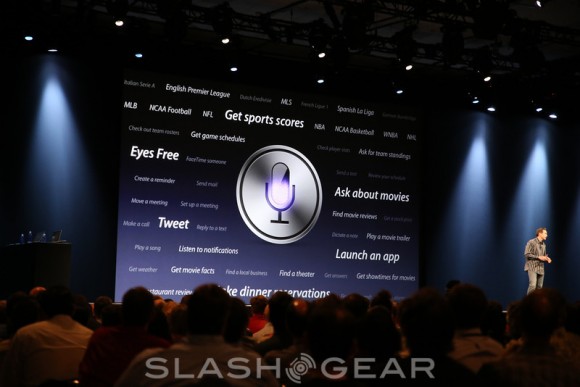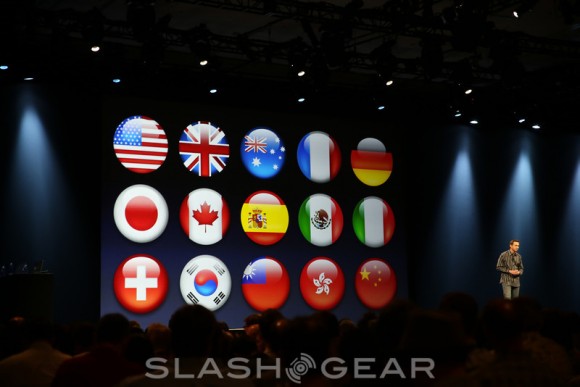 MacBook Air
The MacBook Air lineup has been refreshed with 3rd Generation Intel Core processors, both of them i5 or i7 Ivy Bridge. This upgrade also has you gaining a USB 3.0 port (which of course is also backwards-compatible with USB 2.0), a Facetime camera with a new 720p quality to it, and 8GB of RAM inside with 512GB of flash storage. These ultra-thin, ultra-light models will continue to be the most portable notebooks in the Apple range.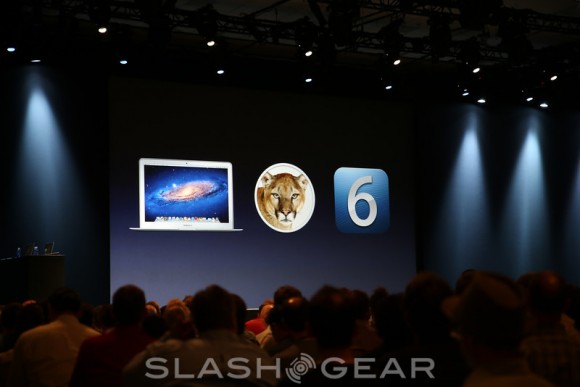 MacBook Pro 2012 refresh
Keep it all straight and notice this: there is a MacBook Pro 2012 refresh lineup as well as a brand new MacBook Pro model with Retina Display. We'll go ahead and call this refresh the "classic" MacBook Pro while the Retina version is one section down. This Classic refresh includes Intel Ivy Bridge processors, for starters, keeping the optical drive that was rumored to be dropped, and comes in at a price that's slightly cheaper than the Retina model as well: 13-inch for $1,199 or 15-inch for $1,799.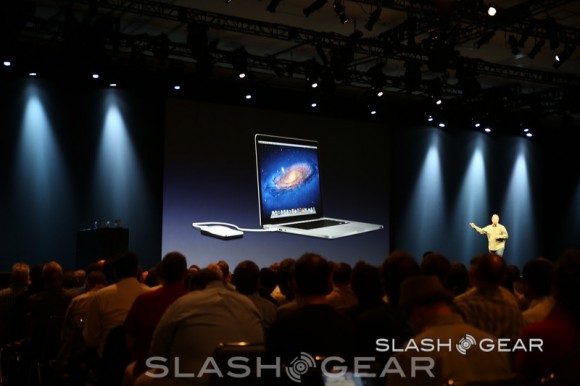 New MacBook Pro with Retina display
The New MacBook Pro with Retina display brings not only a high-definition display that's to be envied by all your past-generation MacBooks, but upgraded hardware all around as well. There are new air vents at the sides of this device, there's a new thinner "MagSafe 2" port for power, and you've got both a thinner and lighter notebook than any MacBook Pro before. It can even roll out with Diablo III with no trouble at all, imagine that! This notebook sits between the MacBook Pro 2012 refresh and the MacBook Air for thickness and offers a slightly more powerful option for those of you looking for the sweetest notebook on the block.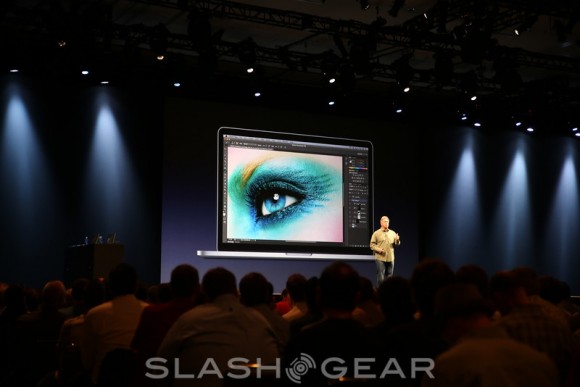 We've had our own eyes-on look at the Next-Gen MacBook Pro with Retina quality display under a glass case thus far and will see it much closer up soon enough.
Meanwhile you can order this notebook starting today and starting at $2199 – with upgraded models adding on several hundred dollars to that price.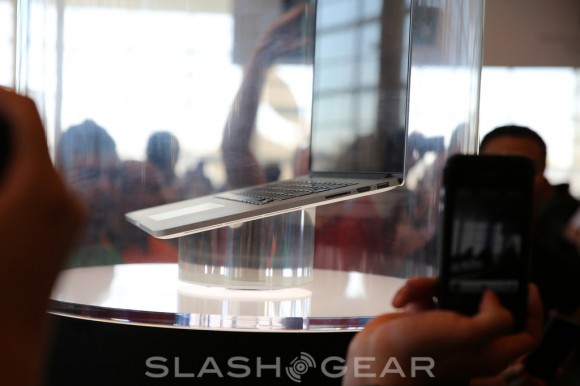 OS X Mountain Lion software and Applications
While there weren't too many things in OS X Mountain Lion today that we hadn't seen before in our own hands-on preview, we did see a swath of new options that will have the whole hardware range looking mighty good when they're upgraded this summer. This upgrade will include AirPlay Mirroring and 1080p streaming to TV as well as integration with the thus-far mobile-only Game Center ecosystem.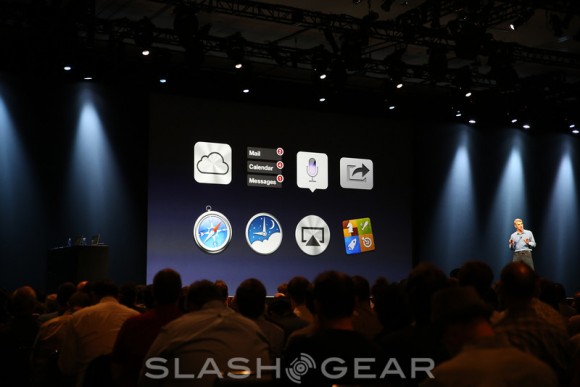 For your web browsing needs you'll be checking out the brand new Safari complete with Unified Search, iCloud Tabs, and Tab View as well. The application and software integration known as Power Nap was revealed as an always-active bit of silent-doer for tasks you'd otherwise have to do while your computer is fully awake.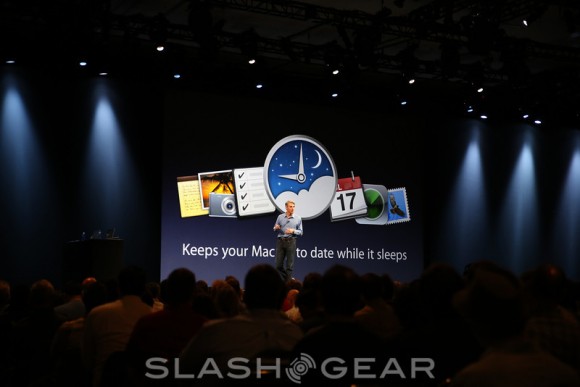 Apple has also brought on a tiny bit of Siri (though it's not quite called that yet) to OS X Mountain Lion with Dictation and iCloud integration will be larger than ever, and not just in your browser window this time around.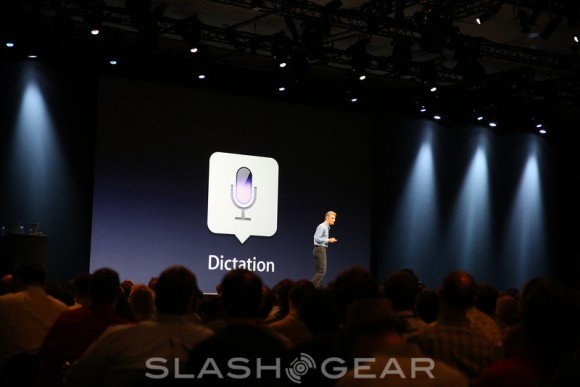 You'll be able to pick up Mountain Lion for just $19.99 USD in July if you feel so inclined – and if you've purchased one of the devices revealed today, you'll be getting the upgrade for free – 200 features and counting, so they say!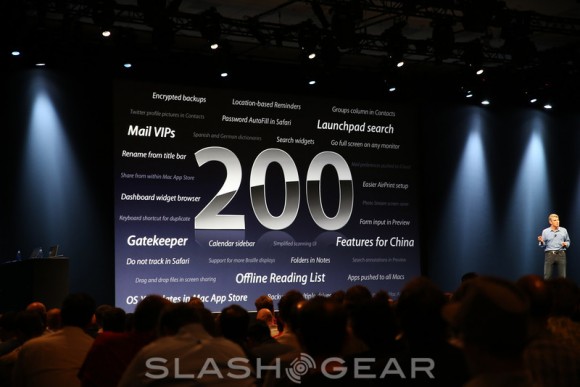 After-event Updates
After the keynote was over, it became apparent that several news bits did not make the big event cut. The first of these was the dropping of Apple's 17-inch MacBook Pro from the big lineup. Next you'll find the Apple AirPort Express update to be bringing a new form factor and set of abilities. The iPad has gotten a new iPad Smart Case and the mighty mighty desktop hero Mac Pro has been pushed up the hill incrementally as well.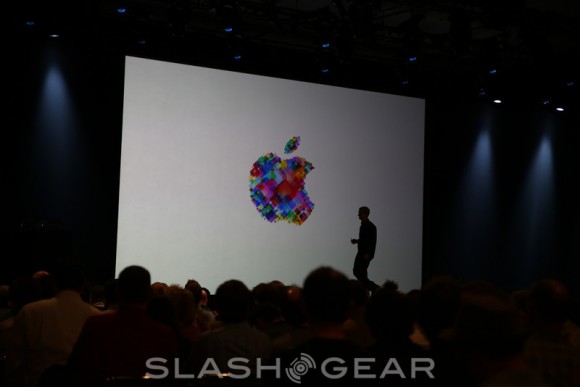 Stay tuned to our WWDC 2012 portal for all the news as it continues to pop up through the day and through the week as well – Apple updates galore!