Mac Pro 2012 gets stealth refresh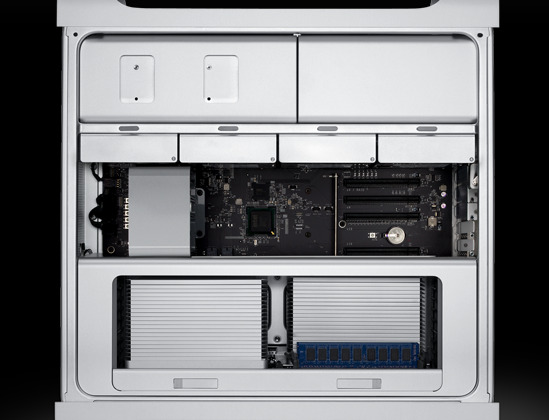 Today amongst the major amount of updates to both hardware and software in the Apple world during the first large keynote of WWDC 2012, it appears that a stealth update has occured to the Mac Pro. This tower has been updated for 2012, well overdue since the last version came out all the way back in 2010. This tower Mac will be upgraded with two six-core 3.06GHz Intel Xeon X5675 processors along with a few lesser bumps as well.
The Mac Pro 2012 will have these processors updated over the two 6-core 2.93GHz Intel Xeon X5670 processors it has been working with for a couple of years and will begin at just $2,499 from the Apple Store today. This version has a 3.2GHz single quad-core Intel Xeon W3565 processor, while upgrades can go up several thousand dollars and can bring two Westmere-EP E5645 chips at 2.4GHz. This upgrade was certainly not mentioned in the main chute this week as it's certainly not the jump that the MacBook Pro Retina display upgrade nor is it on-par with the software magic shown in iOS 6.
What it does present, on the other hand, is a tower that's certainly powerful in its own right even though it's not had a real significant upgrade for a couple of years. Head to the Apple Store today to pick up the new model and check out the rest of our WWDC 2012 news through our giant WWDC 2012 portal!