iPad Smart Case revealed by Apple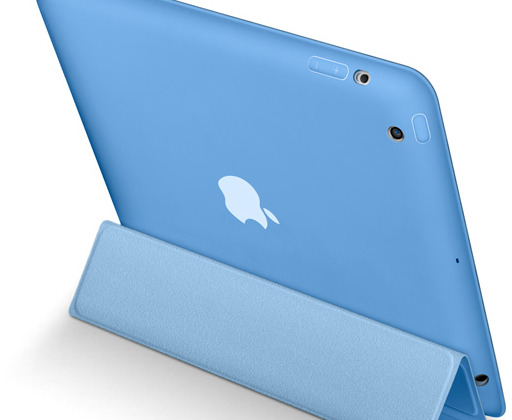 An upgrade to the current Apple-made protection for the iPad has been revealed alongside the rest of the much bigger-ticket announcements at WWDC 2012. This case fits around the entire back of your iPad 3 or iPad 2 and will provide the smart cover fold-over you've grown to love as well. This case is made of polyurethane and will at first come in six different colors for $49.99.
If you order this case online you'll get a free laser engraving, and should you feel the need to replace the Smart Cover you've got now, you'll be glad to know that the colors are exactly the same shades they are currently. This case not only protects the back of your device, it's also extremely thin so as to allow full access for all of your ports and your camera, and you've got the Apple showing through on the back as well.
This case will be available from the Apple online store immediately if now soon and comes in only one configuration – you won't have to specify if you've got an iPad 2 or 3 for this purchase. Check out the rest of our Apple WWDC 2012 updates throughout the day through our gigantic WWDC 2012 portal and take a peek at one massive wave of Apple goodness!