Apple reveals new Maps app for iOS 6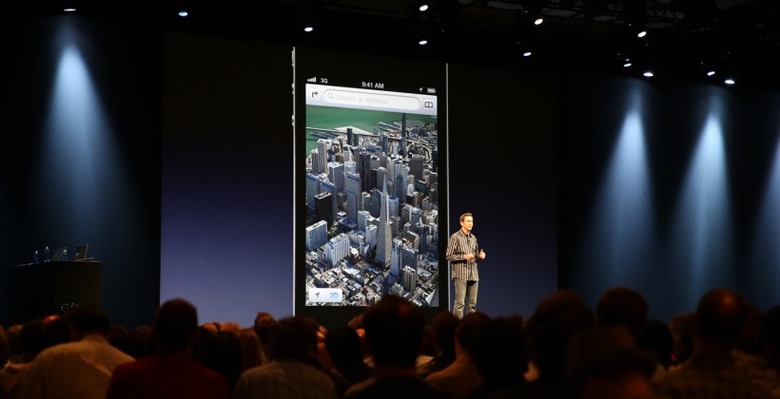 The rumors were all true: Apple has created its own internal mapping system and replaced Google Maps in iOS 6. Apple says that all of the maps used by the new app has been created by the company internally, and that it's trying to cover the whole globe with this effort. Apple say that over 100 million business listings are included with the Maps app, and users will be able to perform a local search to find the best match for their query.
On top of that, there's tight traffic integration, which will show live views of traffic jams and incidents. In addition to that, there's a big new feature: turn-by-turn navigation, one that iOS has been sorely missing ever since Google first introduced the free function on Android. Not only that, but the app will intelligently work out the best route for you depending on traffic conditions, even while you're still driving. You simply tap a button to map out the route, and the info is pulled down from Apple's servers and applied automatically. Everything can be controlled from the lockscreen too.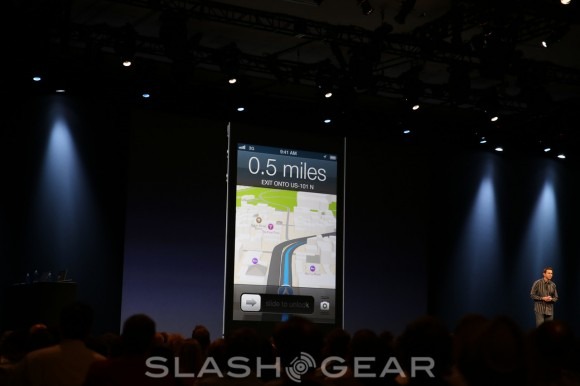 Apple has also tied the navigation system into Siri, so you can the voice assistant for directions and have a full route laid out for you without performing additional taps. Ask Siri if there's a gas station along the route, or how long there is left on the trip, and she'll reply accordingly. Another big feature that Apple has shown off is "Flyover", very similar to what Google showed off in the form of 3D maps and again confirming the rumors. Apple is building 3D models of buildings and landscapes, allowing users to view them in a vector-based mode that renders in real-time.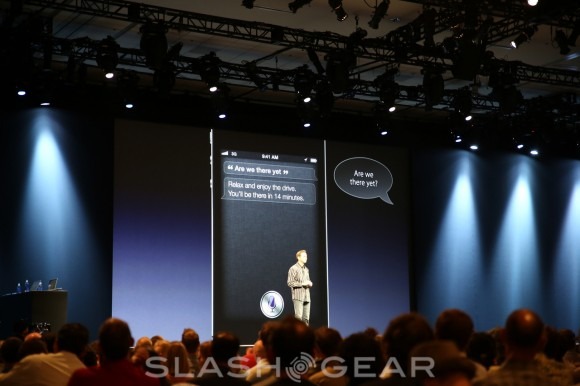 The new Maps app will be included for free with iOS 6 when it's made available this Fall.