Apple drops the 17-inch MacBook Pro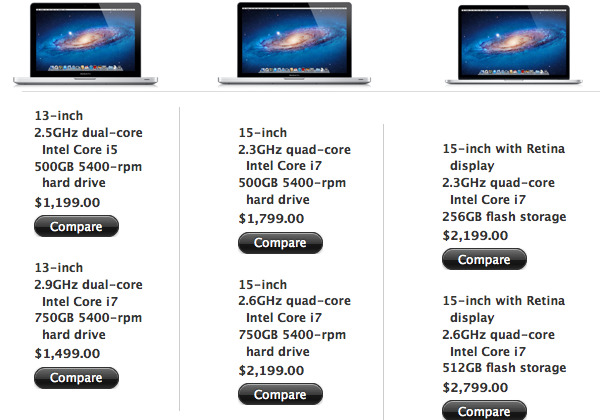 Well that was fast. Just as we expected after Apple announced their new MacBook Pro refresh earlier today we can already confirm the 17-inch model has been axed. We've been hearing rumors regarding this move for weeks but today it has disappeared from Apple's online store. It was too big and heavy to carry around anyways right?
Apple has very quickly and quietly removed their large 17-inch model from the shelves and from here on out will only be offering the Pro in 13 and 15-inch flavors. What isn't to love about the new MBP though right? It's thinner, lighter, faster, stronger, higher resolution, and has some impressive graphics under the hood with the new NVIDIA GT650M GPU.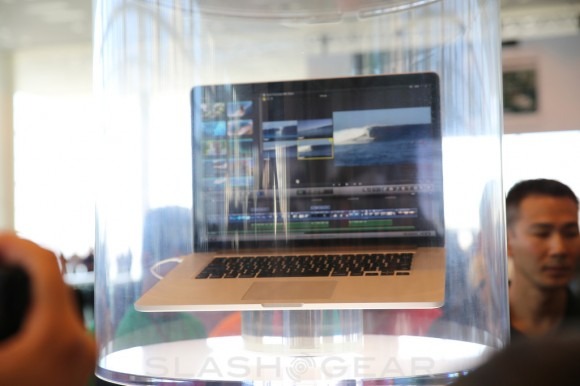 Apple's Next-Gen MacBook Pro is your best option, and you can see our eyes-on coverage here, or video below. With a retina-powered 2880 x 1800 15.4-inch screen do you really need anything bigger? If so just grab one of those 30-inch Cinema Displays. While we aren't surprised by this move, or particularly sad, it is interesting to see one of the first to offer the 17-inch widescreen option leave it behind so quick.
For more details on the Next-Gen MacBook Pro enjoy the eyes-on video below, then head to our Apple Portal for full coverage.
[via Apple]