New MacBook Pro shown running Diablo III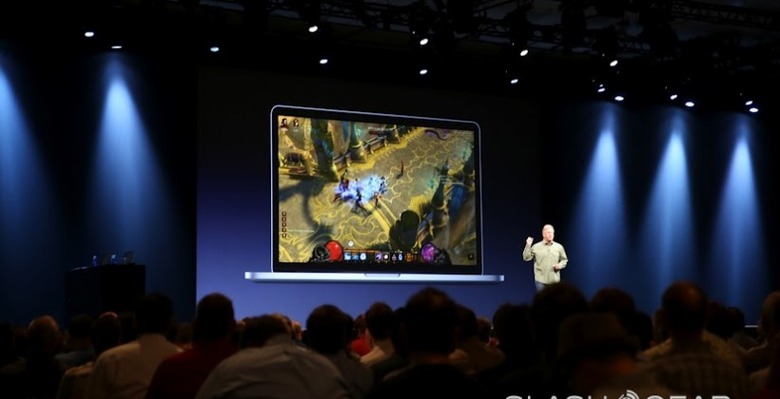 Apple has just outed their all new MacBook Pro line, and wow does it sound impressive. Along with many new improvements we were expecting, we also have powerful new NVIDIA GT650M graphics for tons of gaming prowess. While showing off their graphics and new Retina-level MacBook Pro we got a glimpse of a few apps on-screen, one of which was the popular Diablo III.
Apple's extremely popular MacBook Air and Pro line has received an overhaul just as expected. With faster quad-core i7 Ivy Bridge processors, improved graphics, 512GB Solid State Drive options and more. They even kept the optical drive for the Pro models — while making it thinner and lighter at the same time. All the details on their new models are provided from the timeline below.
One thing that caught our eye was the apps or programs they had on screen with the new MBP. For starters we saw Final Cut Pro and AutoCAD which are nothing new, but Apple showed off Diablo III running on their new MBP and its NVIDIA-powered graphics. If you didn't think Apple was going to push harder in the gaming aspects you might want to think again. What's even better is these are shipping TODAY. Yup, just as we suggested when the Apple store went down, new products are available now. Don't forget to follow along at our liveblog!