Apple reveals slimmer MagSafe 2 connector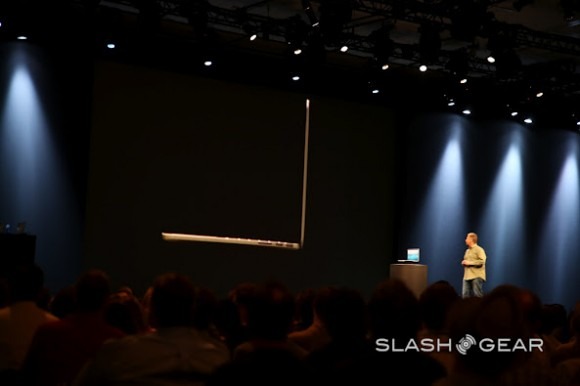 A whole bunch of exciting new developments are coming from Apple's WWDC 2012 event right now, most notably its MacBook Pro refresh. The company's flagship notebook is getting fully revamped with a slimmer body of only 0.7-inches thin. And in order to fit everything on there, you can expect other items to be slimmed down as well, including the MagSafe connector.
Apple is introducing the MagSafe 2 which is a slimmer version of the original MagSafe. That's great for the new MacBook Pro design, but it also means that if you were hoping to use your old MacBook Pro power adapter as a backup you won't be able to.
Besides the MagSafe 2, Apple a Thunderbolt port, USB 3.0 port, and a headphone jack on the left side of the new MacBook Pro. On the right side, there's an SD card slot, HDMI port, and another USB 3.0 port.